News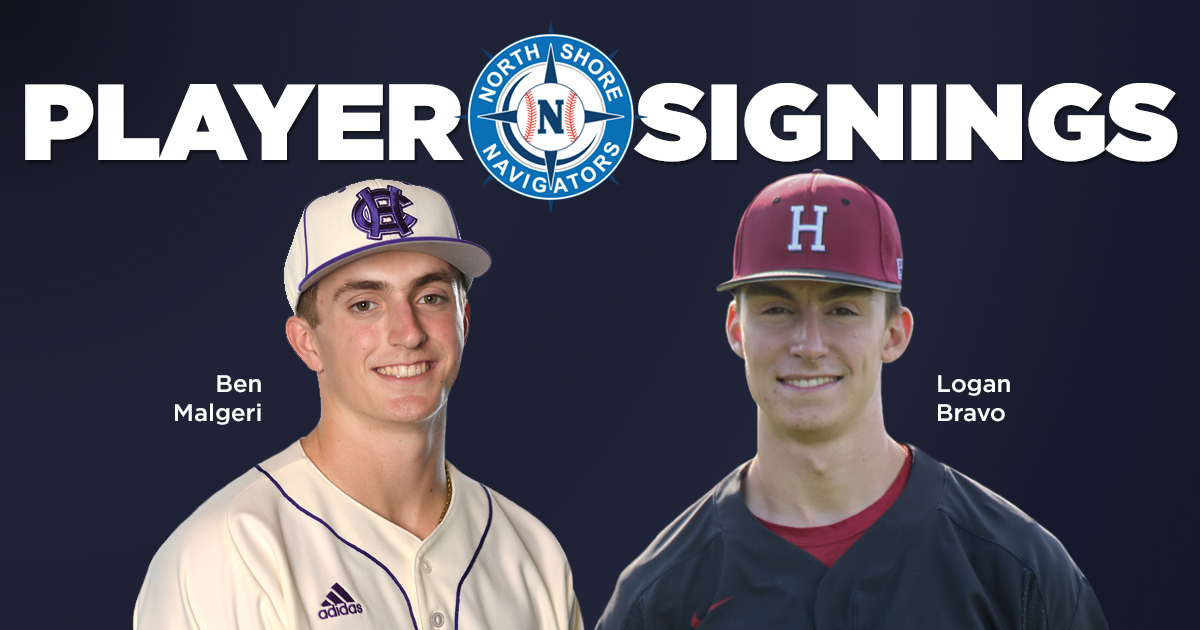 03/07/2019 2:19 PM
LYNN, Mass. -- The two newest members of the 2019 North Shore Navigators will bring along plenty of championship experience that will aid the club in its quest for a Futures Collegiate Baseball League championship. Following their respective freshman seasons, Harvard infielder Logan Bravo and Holy Cross outfielder Ben Malgeri will join the Navs.
Director of Player Procurement Joe Gill announced the signings. Including these two players, a total of 18 players have officially been named to the North Shore roster for the coming summer.
"The Futures League and the Navigators have always taken pride in taking care of homegrown New England players, so we're excited to welcome Logan and Ben to our roster," said Gill. "Both of them are freshmen at strong Division 1 programs in the area, had great high school careers, and will be counted on as important pieces in our lineup this summer."
An Andover, Mass., native, Bravo joined the Crimson as the Boston Globe's reigning Division 3 Player of the Year after helping Austin Prep to its first-ever state championship last spring. The 6-foot-5, 200-pounder hit .427 with three home runs and 25 RBI for the Cougars and was a Catholic Central League All-Star in soccer and basketball as well as baseball. Bravo, who started Harvard's season opener at third base, was Baseball America's fifth-ranked prospect from Massachusetts prior to the 2018 MLB Draft.
Bravo will become only the second member of the Crimson to ever play for North Shore and the first since 2012 when Jake McGuiggan played on the Fraser infield.
Malgeri hit .417 with four homers and 37 RBI while helping Exeter High School to its second consecutive New Hampshire state title as a senior. The Stratham, N.H., native earned First Team All-State honors from USA Today last spring after being named to the Second Team for his efforts on an undefeated 2017 squad. He was the offensive leader for Holy Cross through 12 games this spring, hitting .317 with three doubles, two home runs, four RBI, and six runs scored.
The 6-foot-2, 215-pound Malgeri joins high school classmate Bobby Cliche, a University of Maine freshman pitcher, on this summer's roster. He will give the Navs a Holy Cross player for the third consecutive summer, joining All-Patriot League outfielder Austin Masel (2017) and Marblehead native pitcher Garret Keough (2018).
Stay tuned as the Navigators will be announcing more additions to the roster in the coming weeks and months in preparation for the 2019 season. The team's home opener at Fraser Field is slated for Saturday, June 1.