News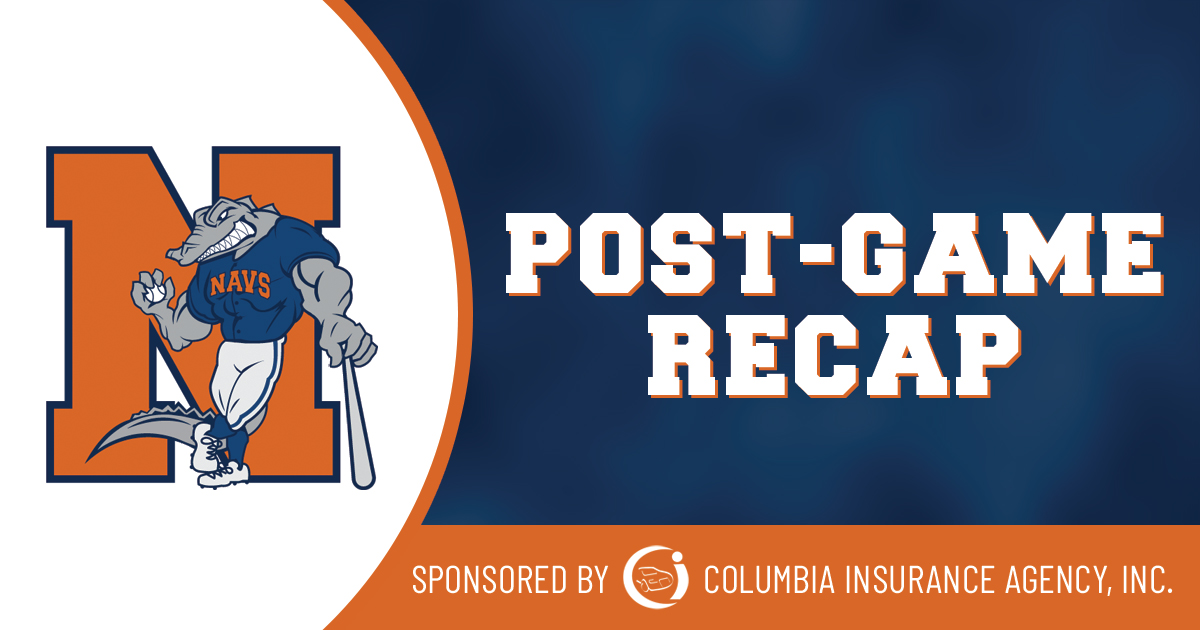 07/24/2023 8:33 PM
LYNN, Mass. — The North Shore Navigators were unable to capitalize on 10 hits, suffering a 5-3 loss to the Bristol Blues in Monday's New England Collegiate Baseball League (NECBL) contest at Fraser Field.
The defeat slides the Navs to 18-20, and moves Bristol to 17-16-4.
Catcher Jacob Jarrell (Clemson) smacked three hits — including a two-run blast in the sixth — to pace the Navs' offense. First baseman Brandon Drapeau (St. Joseph's) added four hits for North Shore, marking the second such outing by a Navigator and his seventh multi-hit game of the season.
On the mound, starter Cooper Smith (Stetson) shined, allowing just two runs in six innings with five strikeouts. With tonight's performance, Smith now has the third-most strikeouts (46) of any pitcher in the NECBL.
Bristol struck first in the top of the third when right fielder Pete Durocher (Manhattan) hustled home from second base on a groundout by Ian Battipaglia (Franklin Pierce) to give the Blues a 1-0 advantage.
North Shore thought it had scored a run in the bottom of the second, when Drapeau hustled home on a sacrifice fly by second baseman Brendan Jones (Holy Cross), but the umpires ruled that Drapeau failed to tag up from third base, and the play resulted in an inning-ending double play.
Bristol snagged their second run of the game in the top of the sixth. The Navs caught designated hitter Billy Sullivan (Southern Connecticut State) in a rundown between first and second base, but left fielder Gavin Noriega (Bryant) hustled home from third on the play to double the Blues' lead.
Jarrell knotted things up at two in the bottom half of the frame with his no-doubter blast, which sailed over the left-center field fence. The home run marked his second four-bagger in as many games.
Bristol struck back in the seventh, knocking four consecutive hits to take a 5-2 edge. Center fielder Skye Selinsky (Columbia) drove in the first run of the frame with a single to right field, before Noriega ripped a two-run double down the left field line to give the Blues a pair of insurance runs.
Reliever Kaden Humphrey (Stetson) held things down for North Shore in the eighth and ninth with a dominant performance that featured five strikeouts. The righty now has made a league-leading 18 appearances, 14 of which have been scoreless.
The Navs clawed back within two runs, thanks to an RBI infield single by designated hitter Matt Chatelle (Merrimack) in the bottom of eighth, but Bristol closed out the win in the ninth.
The game was originally scheduled for July 10, but was rained out and postponed to Monday.
The Navs will travel to Senator J. Dodd Memorial Stadium in Norwich, Conn. for a pivotal doubleheader with the Mystic Schooners tomorrow. Both games will be seven innings, with the first contest slated to kick off at 4 p.m.