News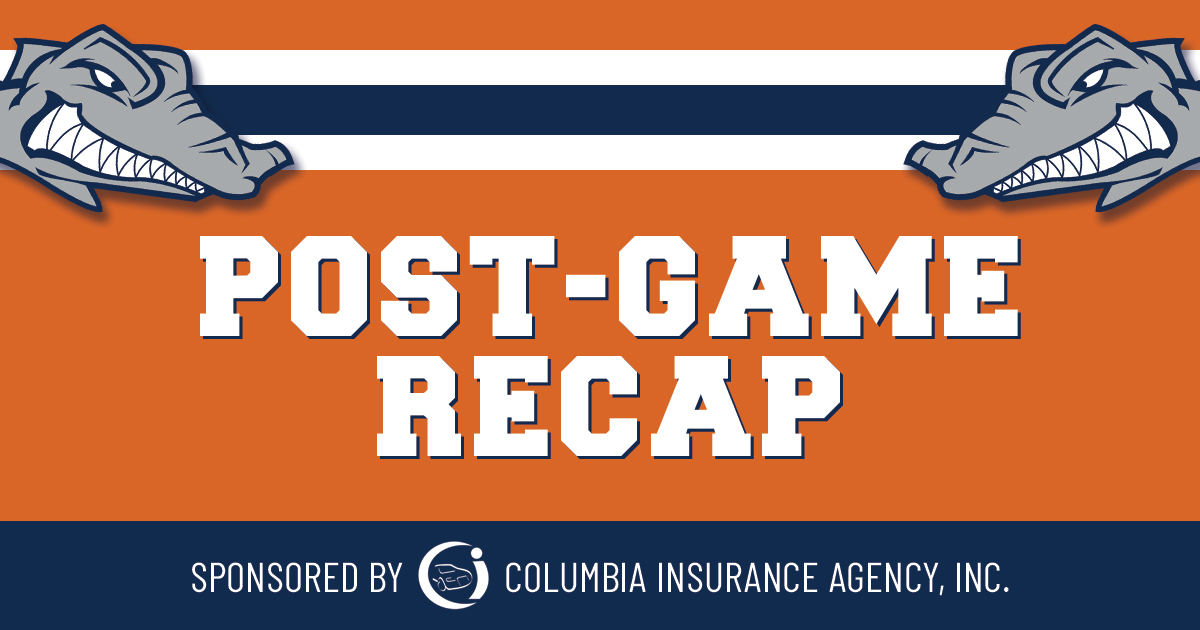 06/27/2023 10:10 PM
LYNN, Mass. -- Eleven hits were not enough as the North Shore Navigators saw their three-game win streak come to an end with Tuesday night's 15-10 loss to the visiting Sanford Mainers in New England Collegiate Baseball League action at Fraser Field.
North Shore slipped to 7-11 on the season, while Sanford earned its second straight win to move to 8-9.
Center fielder Evan Griffis (Stetson) went 2-for-5 with four RBI, including a triple and a three-run home run in the seventh and ninth inning, respectively. First baseman Brandon Drapeau (Saint Joseph's) also went deep in the game, helping him match third baseman Jake Berger (Harvard) with two hits and two runs scored. Berger reached base four times in total. Left fielder Stan DeMartinis III (Bentley) had a pair of doubles over the middle innings.
Sanford held a 7-1 lead before the hosts got back in the game by posting a four-run fourth inning, which included catcher Matt Chatelle (Merrimack) hitting a two-run double to deep center field. The visitors padded their lead with a five-run fifth and never looked back.
North Shore wasted little time scoring against Sanford starter Noah Lewis (Maine) in the first inning, as Berger worked a leadoff walk and shortstop Luca Trigiani (William & Mary) followed with a line single to center. After Griffis' fly ball advanced Berger to third, designated hitter Tanner Zellem (Tennessee) lifted a sacrifice fly to left field to put the home team ahead.
Sanford answered back, however, with a four-run second. Navs right-hander David Hagaman (West Virginia) began the inning issuing back-to-back walks before recording the first out, but a stretch of four consecutive hits got the Mainers going. Right fielder Kevin Skagerlind (UMass) had the biggest hit of the frame, banging a two-run double into the left-center gap.
Hagaman pitched a 1-2-3 third, but Sanford posted three runs in the fourth. First baseman Jeremiah Jenkins (Maine) punctuated the inning with a two-run double to left-center after shortstop Devan Bade (Binghamton) sent a sac fly to center.
The Navs temporarily made it a ballgame again in the next half-inning, scoring four straight two-out runs to cut their deficit to 7-5. Drapeau opened the rally with a line shot to right-center. DeMartinis doubled to left, and after second baseman Jake McElroy (Holy Cross) and right fielder DJ Pacheco (Richmond) walked, Chatelle cranked a two-run, two-out double.
Sanford scored five runs on four hits and an error in the fifth. Left fielder Matthew Polk (Vanderbilt) and catcher Devin Russell (Maryland) began the key inning with consecutive singles before a run scored when third baseman Simmi Whitehill (Maryland) reached on an error two batters later.
After second baseman Nicholas Roselli (Binghamton) hit an RBI single, Bade sent a three-run homer over the left-field fence to provide the biggest blow, making it a 12-5 game.
In the sixth, McElroy's RBI grounder brought the Navs a run closer. A Drapeau single and DeMartinis' second double set up the opportunity.
Whitehill opened Sanford's seventh with a walk and stole two bases, putting him in position to score on another RBI single by Skagerlind. Polk hit a two-run single later in the inning.
Griffis was North Shore's key hitter in the late stages of the game, socking an RBI triple to score Trigiani with two outs in the seventh before homering in the ninth.
The final frame saw Berger and Trigiani draw back-to-back walks before the Griffis bomb. After a fly ball out, Sanford called for former Navigator lefty Peyton Heisner (Merrimack) to finish the game. Heisner walked Drapeau and McElroy within a span of three batters, but a grounder ended the game.
North Shore relievers Croix Jenkins (NJIT) and Ryan Bradley (Bryant) pitched scoreless ball over the final 2.2 innings. Bradley completed that stretch with a 1-2-3 ninth.
All but one Sanford starter recorded a hit. Bade had four RBI and Skagerlind three, with each scoring two runs. Whitehill crossed the plate three times.
The Navs are scheduled to hit the road for back-to-back games in Vermont before returning home on Friday. First up is a Wednesday visit to take on the Upper Valley Nighthawks in White River Junction, with first pitch set for 6 p.m.