News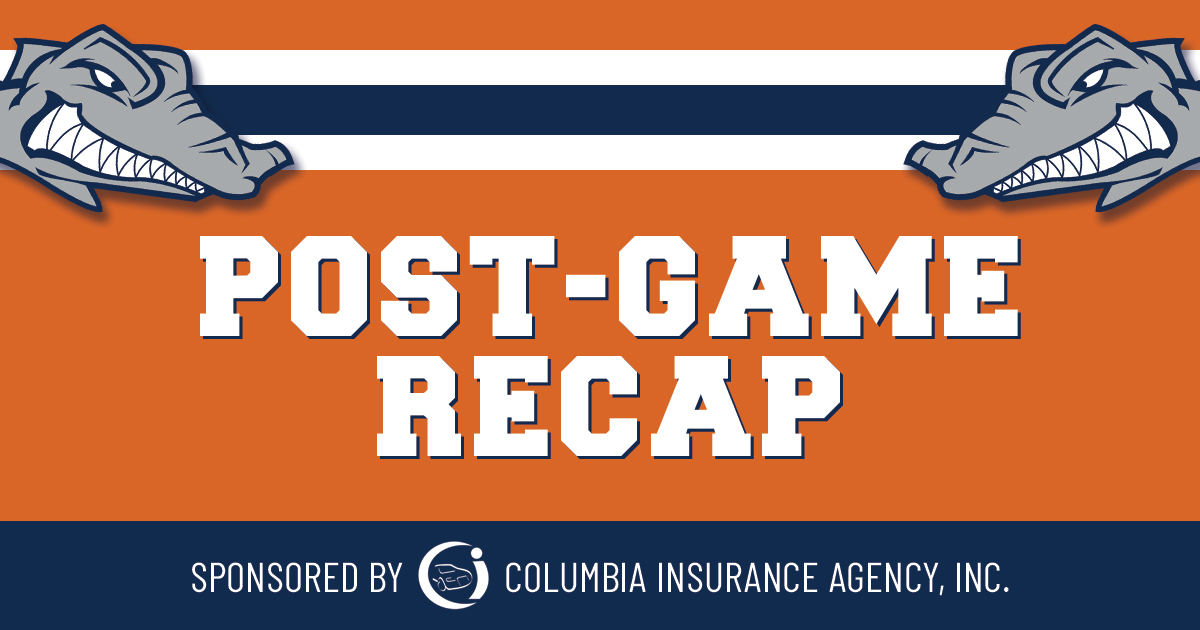 06/10/2023 8:06 PM
HOLYOKE, Mass. -- The North Shore Navigators were unable to take advantage of a game-high eight hits and drawing nine walks as they fell to the host Valley Blue Sox 5-1 in Saturday night's New England Collegiate Baseball League game at MacKenzie Stadium.
North Shore fell to 2-2 on the young season as its modest two-game win streak came to an end. Valley's record moved to 2-2 as well.
Leadoff-hitting center fielder Peter Messervy (Harvard) logged his second multi-hit game of the summer, going 3-for-4 to pace the North Shore offense. Second baseman Henry Kaczmar (Ohio State) drove in the only Navs run on a pinch-hit RBI single in the seventh inning.
After Valley took a 4-0 lead through two frames, North Shore relievers Will Jones (Northeastern), Nick Davis (Northeastern) and Sawyer Duarte (Middlebury) combined to pitch five scoreless innings. Jones struck out a pair and allowed just one hit over the first two of those frames. The Blue Sox added an insurance run in the bottom of the eighth.
Valley scored twice without the benefit of a hit against North Shore starter Jacob Wilson (Dayton) in the opening frame. After a pair of one-out walks loaded the bases, center fielder EJ Kruetzmann (Columbia) and shortstop Matthew Garcia (Missouri) were hit by pitches to drive home runs. A fielder's choice and a second strikeout helped Wilson escape the inning.
A four-hit second inning allowed Valley to double its lead. Left fielder Cian Sahler (Fordham) and second baseman Eliot Dix (North Carolina) drew back-to-back walks to start the frame. Right fielder Matt Bergevin's (Fairfield) line single with one out made it 3-0 before Kruetzmann drove in a two-out run two batters later.
North Shore got its leadoff runner aboard against Valley starter Leo Harris (UAB) in each of the first three innings, including singles by Messervy and second baseman Jake McElroy (Holy Cross) during the first and second, respectively. First baseman Tommy O'Connor (Cincinnati) followed McElroy's single with a walk, then a double play helped stop the threat.
The Navs loaded the bases without recording a hit in the third. Messervy led off with a walk before shortstop Jake Berger (Harvard) and designated hitter Brendan Jones (Holy Cross) drew their own, but a fly ball ended the inning.
After Wilson's two-inning start, the trio of North Shore relievers settled the game down until the shutout was broken in the seventh. That stretch included Jones and Duarte facing the minimum for 11 batters from the third through sixth innings.
North Shore plated its only run after third baseman Tanner Zellem (Tennessee) and Berger drew back-to-back walks to begin the seventh. Valley reliever Harrison Durow (Trinity of Texas) bounced back to strike out the next two batters, but Kaczmar kept the inning alive with a base hit up the middle to make it 4-1.
Designated hitter Jeff Pierantoni (Yale) drew a leadoff walk and scored Valley's final run on a wild pitch in the eighth.
Terry Murray (Rhode Island College) earned the win after dealing four scoreless, two-hit innings of relief for Valley. Durow struck out seven North Shore batters en route to a three-inning fireman's save.
The Navs begin a four-game homestand at 5:05 p.m. Sunday when they host the Coastal Division rival Ocean State Waves at Fraser Field. The busy home stretch also includes games on Monday, Wednesday and Thursday of next week.