News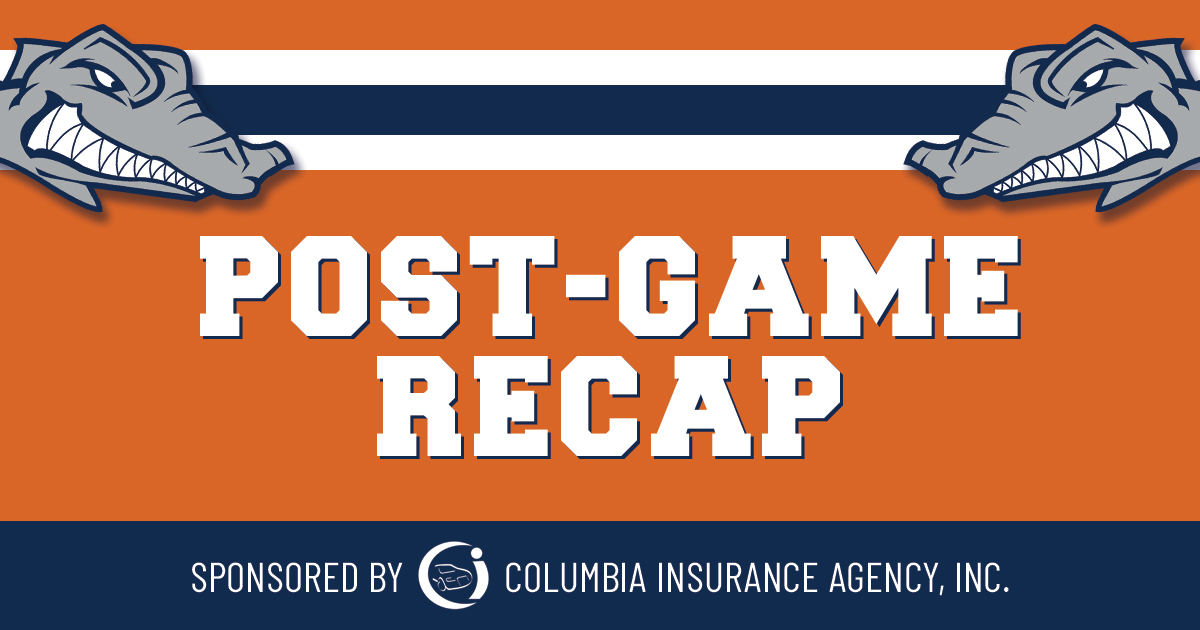 07/27/2022 7:53 PM
NEWPORT, R.I. -- The Newport Gulls saw four of their eight hits clear the Cardines Field fences on the way to a 9-4 triumph over the North Shore Navigators in Wednesday night's New England Collegiate Baseball League (NECBL) action.
North Shore fell for just the second time in its last six games and sits 12-29 on the season, while Newport holds a 1.5-game lead over Martha's Vineyard for the Coastal Division lead with its 28-14 record.
Second baseman Jake Gustin (Bryant) and left fielder Brady O'Brien (Colby) both had two hits and scored a run for North Shore. Gustin is 6-for-10 with two RBI and two runs scored over the team's last two games. Center fielder Justin Cassella (Elon) extended the second-longest hitting streak in the NECBL to 10 games.
The Navs also got another strong start from southpaw Cooper Smith (Stetson), who was charged with the loss despite allowing just three runs on four hits across six innings.
After Smith retired back-to-back batters quickly to begin the game, the Gulls jumped on the scoreboard with a pair of first-inning runs. Third baseman Slate Alford (Mississippi State) cranked a two-run homer out to center field to bring home center fielder Colton Ledbetter (Mississippi State) following a two-out single.
O'Brien squared up North Shore's first hit to deep right with two outs in the fourth, as Newport starter Kevin Seitter (Quinnipiac) had logged three strikeouts over three scoreless innings to start the game.
Newport's lead grew to 3-0 as second baseman Trent Farquhar (Michigan State) sent out a leadoff solo homer in the third.
North Shore made it a one-run game by scoring twice in the top of the fourth. Gustin started the frame with a base hit and crossed the plate thanks to two passed balls and a wild pitch. Two batters after Cassella walked and stole second, designated hitter Connor Bertsch (Dartmouth) reached on an error that allowed the second Navs run to score.
The Navs weren't able to capitalize on Gustin's leadoff single in the sixth before Newport struck for six runs while batting around and recording four hits an inning later.
Newport greeted Navs reliever Peyton Heisner (Merrimack) rudely during the big inning as an error and walk set the table for catcher Jacob Burley's (Brown) three-run homer that scraped the left-field wall. Alford smacked another three-run shot after Nate Espelin (Dayton) fanned the first batter he faced.
O'Brien snuck a hard ground ball through the shortstop hole to begin North Shore's half of the eighth. The St. John's Prep graduate swiped second and scored on Cassella's two-out bloop single into shallow right.
Bertsch opened the ninth with a single and scored a final Navs run on catcher Charlie Taylor's (Tennessee) RBI groundout.
Seitter struck out eight and allowed two unearned runs on three hits in six innings to emerge victorious for the third time this summer for Newport. Alford and third baseman Alec Makarewicz (East Carolina) were repeat hitters.
The Navs are scheduled to return to Fraser Field at 6:35 p.m. Thursday for their final home game of the regular season against the Ocean State Waves.