News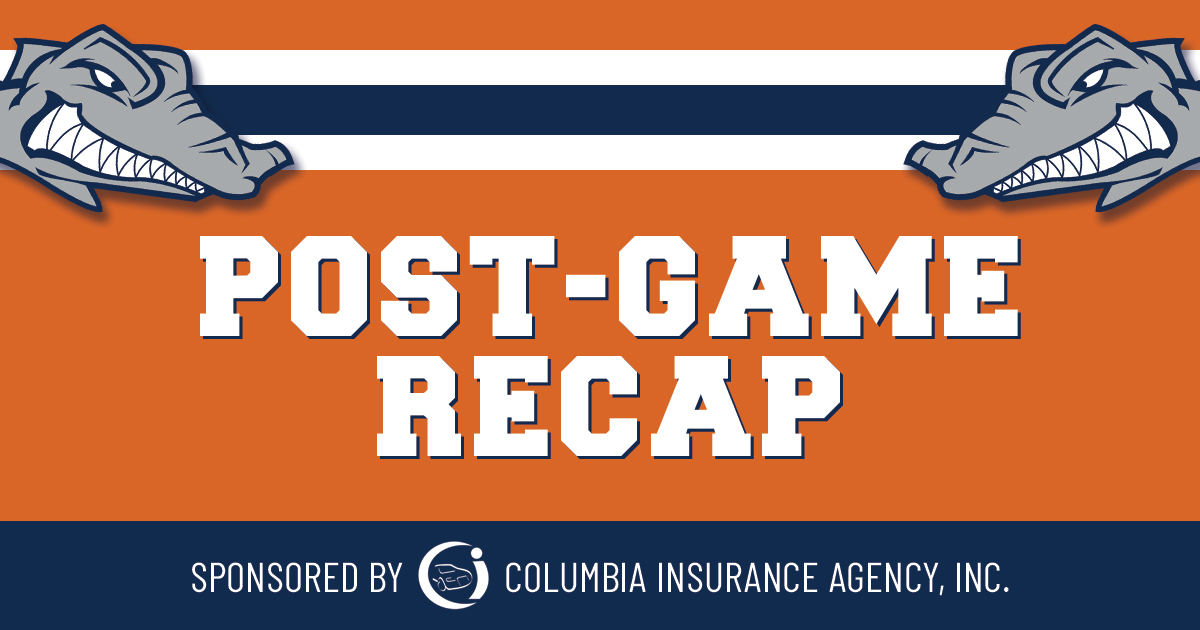 07/20/2022 7:10 AM
SOUTH KINGSTOWN, R.I. -- The North Shore Navigators lost a late lead in their second of back-to-back games in Rhode Island, dropping an 8-7 decision to the Coastal Division rival Ocean State Waves in Tuesday night's New England Collegiate Baseball League (NECBL) game at Old Mountain Field.
The Navs, who also lost a one-run game Monday in Newport, is 8-26 on the season. Ocean State improved to an even 18-18 as it continues to fight for one of six NECBL playoff spots.
Center fielder Justin Cassella (Elon) went 2-for-3 with two runs scored, one RBI and two walks and three stolen bases to lead the North Shore offense. The Navs logged multiple home runs in a game for the first time this summer as designated hitter Connor Bertsch (Dartmouth) and third baseman Jack Penney (Notre Dame) left the yard and scored two runs apiece.
Cassella and Penney each had multiple hits while second baseman Jake Gustin (Bryant) homered Monday against the division-leading Gulls.
North Shore got the scoring going in the top of the second inning as Penney crushed the first pitch he saw over the right-center field fence for his first homer of the summer. Prior to the long ball, first baseman Nathan Blasick (West Virginia) drew a leadoff walk and was erased after Ocean State starter Jacob Kush (Missouri) induced a 6-4-3 double play ball.
The Waves took their first lead with a two-run third. Back-to-back walks and a passed ball preceded third baseman Drew Holderbach's (Marietta) RBI double to the fence in center. In the next at-bat, first baseman Brodey Heaton (Belmont) drove in the go-ahead run on a fielder's choice.
It didn't take long for North Shore to find the scoreboard in the fourth as Blasick sent a leadoff single into center and crossed the plate on Bertsch's two-run homer to right-center, his second of the season. After Penney walked, Cassella dropped a run-scoring single into center to give the Navs a 4-2 lead.
After Navs reliever Max LeBlanc (UMass) stranded a leadoff baserunner in the third, Ocean State sent all nine batters to the plate and scored five times an inning later. Holderbach started the big inning with a solo homer before Heaton walked and catcher Blaine Lidsky (Stonehill) hit a game-tying RBI double in consecutive batters.
Ciuffreda capped the Waves' big frame with a two-run double after Timmy Kenney (Lehigh) logged two strikeouts and two walks upon entering from the North Shore bullpen.
North Shore got back in the game with scoring in back-to-back innings. In the sixth, Cassella's one-out bunt single provided instant offense. He proceeded to take second on a wild pitch, steal third and score when shortstop Jonathan Luders (Seton Hall) reached on a fielder's choice.
The Navs sent all nine men to the plate and scored three times without the benefit of a hit in the seventh. Left fielder Jake McElroy (Holy Cross) worked a leadoff walk before Bertsch was passed to first two batters later. McElroy stole third and scored on a wild pitch, while catcher Robert Wirtanen's (Wheaton) walk with the bases loaded forced in the tying run.
Cassella touched home to put the Navs in front on another Luders fielder's choice. This was a hard-hit ball deep into the shortstop hole, but right fielder Stan DeMartinis (Bryant) slid into third base safely to further extend the inning.
Ocean State won the game with a pair of eighth-inning runs after Holderbach and Heaton were walked back-to-back. A subsequent throwing error on second baseman Creek Robertson's (Southern Mississippi) single plated a run, as did shortstop Max Johnson's (Indiana) fielder's choice grounder to short.
From there, Brooks Ey (VCU) pitched a 1-2-3 ninth to cap off the Ocean State win. He struck out four over the final 2.1 innings.
Tyler McDonald (Franklin Pierce) took the loss for the Navs. After throwing a 1-2-3 seventh innings on just seven pitches, he was responsible for putting the two winning runs on base before southpaw Peyton Heisner (Merrimack) relieved him.
The Navs return home to Fraser Field to host the Keene SwampBats at 6:35 p.m. Wednesday. The two teams will be meeting for the first time since last summer's Northern Division Semifinals, an epic three-game series won by the Navs on their way to an appearance in the 2021 NECBL Championship Series.