News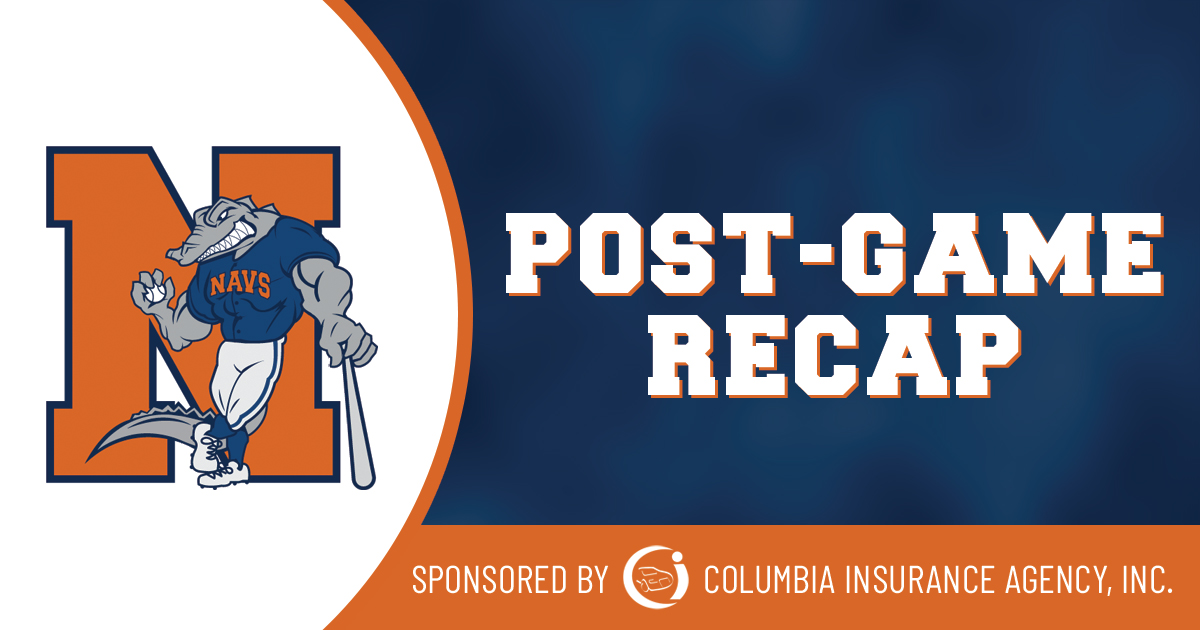 07/13/2022 4:35 PM
LYNN, Mass. -- The Martha's Vineyard Sharks scored in eight of their nine innings at the plate and cruised to a 17-2 win over the North Shore Navigators in Wednesday afternoon's New England Collegiate Baseball League (NECBL) action at Fraser Field.
Third baseman Brady O'Brien (Colby) went 2-for-4 to lead the North Shore offense, while catcher Robert Wirtanen (Wheaton) and first baseman Nathan Blasick (West Virginia) both drove in the team's runs.
The Sharks scored single runs in the first two innings and broke the game open with six hits over the course of a three-run third. Navs reliever Nate Espelin (Dayton) held Martha's Vineyard scoreless for the first and only time and recorded a strikeout during a 1-2-3 third.
Second baseman Dorian Gonzalez (Miami) logged his second RBI single in as many at-bats to add to the visitors' lead in the fifth. Gonzalez went 3-for-7 and drove in five runs from the top of the Vineyard lineup, leading a 20-hit offensive attack. Three other Sharks players put up three-hit games.
The Sharks added two more runs in the sixth before the Navs broke the shutout bid in their first at-bats against a pitcher other than starter Rafe Schlesinger (Miami), who struck out five batters and allowed just a single leadoff base hit to shortstop Jonathan Luders (Seton Hall) over his five innings.
Right fielder Jake McElroy (Holy Cross) got the Navs offense back up and running with a leading single in the sixth. Blasick's two-out line drive to center drove in the first run.
Martha's Vineyard needed just one hit -- right fielder Harrison Brown's (Austin Peay) two-out, three-run double -- to score five times in the seventh. The visitors' scoring concluded with one run in the eighth and three in the ninth, using a three-run Gonzalez double to mark the scoreboard in the final frame.
The Navs got a final run in the ninth inning after center fielder Justin Cassella (Elon) drew a leadoff walk. O'Brien moved him across to third by lining a hit-and-run single back through the middle, while Wirtanen's sacrifice fly to center brought home the run.
Starter Matt Potok (Coastal Carolina) worked three innings in the loss for the Navs.
Peyton Heisner (Merrimack) logged four of North Shore's seven strikeouts in 1.2 innings of relief, while Timmy Kenney (Lehigh) pitched a hitless inning without allowing an earned run.
The Navs return to action on Friday night when the Valley Blue Sox make their lone trip to Fraser Field this season. First pitch is set for 6:35 p.m.