News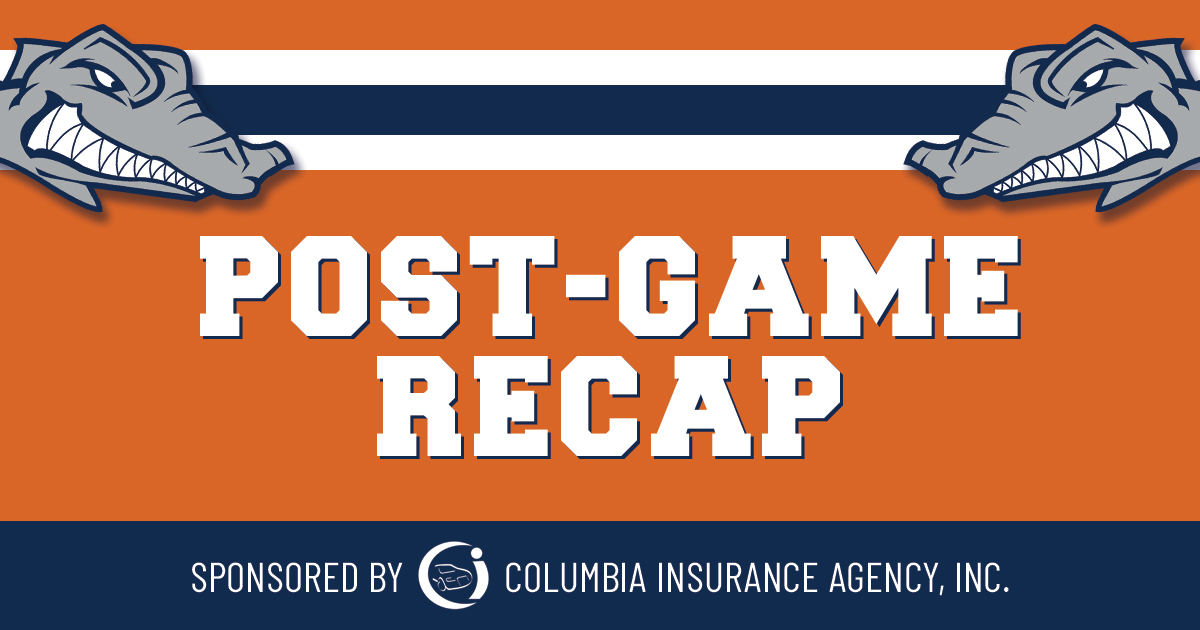 07/10/2022 6:47 PM
WHITE RIVER JUNCTION, Vt. -- The North Shore Navigators couldn't do enough damage with a game-high 11 hits as they suffered an 11-5 loss to the host Upper Valley Nighthawks in Sunday night's New England Collegiate Baseball League (NECBL) action at Maxfield Sports Complex.
North Shore fell to 7-21 following its third consecutive loss, while Upper Valley improved to an even 14-14.
Second baseman Ty Dooley (Coastal Carolina) went 3-for-5 and scored a run to lead the North Shore offense, while first baseman Nathan Blasick (West Virginia) and third baseman Jack Penney (Notre Dame) had two hits apiece. Blasick hit his team-leading second home run of the season during a four-run fifth inning, drove in three runs and scored a pair.
The Nighthawks sent 10 men to the plate and scored five runs on three hits in the opening frame. Three consecutive one-out baserunners led to a bases-loaded walk scoring the first run before third baseman Nick Wang (Boston College) added a two-run single to left. Designated hitter Nicholas Fazzari (Charleston Southern) made it a 5-0 game on a two-run, two-out double.
North Shore got one run back to start the second as Blasick crushed a leadoff homer to right-center field. Center fielder Jake McElroy (Holy Cross) followed with a one-out single to left, but a fielder's choice grounder by left fielder Stan DeMartinis (Bryant) and a strikeout ended the inning.
Wang's second two-run single highlighted a four-run second inning for Upper Valley. A passed ball and Fazzari fielder's choice brought in the other runs.
The Navs got back in the game by scoring four times on five hits in the fifth inning, including a two-run double deep into the left-center gap by Blasick.
To get the big frame going, Dooley hit a one-out single to right and advanced on right fielder Brady O'Brien's (Colby) walk and a passed ball. Designated hitter Max Viera's (Seton Hall) single through the left side plated the first run of the inning and set the table for Blasick's two-run two-bagger.
Penney singled off of the Nighthawks' Aaron Munson (Angelo State), who relieved Matthew Adams (Southern Mississippi) after 4.1 innings of seven-hit, five-run ball. DeMartinis capped off the inning's scoring for North Shore with a base hit to center.
First baseman William Sullivan (Troy) drove in the final two Nighthawk runs on a sacrifice fly to left in the fifth inning and a single in the seventh.
J.D. Ogden (Columbia) took the loss for North Shore, but two relievers turned in solid performances to finish out the game. Packy Bradley-Cooney (CCBC Essex) and Nate Espelin (Dayton) both pitched three innings of one-run ball and combined for five strikeouts. Espelin had three of those K's.
Wang, left fielder Jonathan Hogart (Louisiana Tech) and Fazzari all had multi-hit games for Upper Valley. Wang had four RBI, Hogart scored four runs, and Fazzari drove in three.
The Navs continue their three-game road trip at 6:35 p.m. Monday when they face the Newport Gulls for the second time in as many weeks at Cardines Field.