News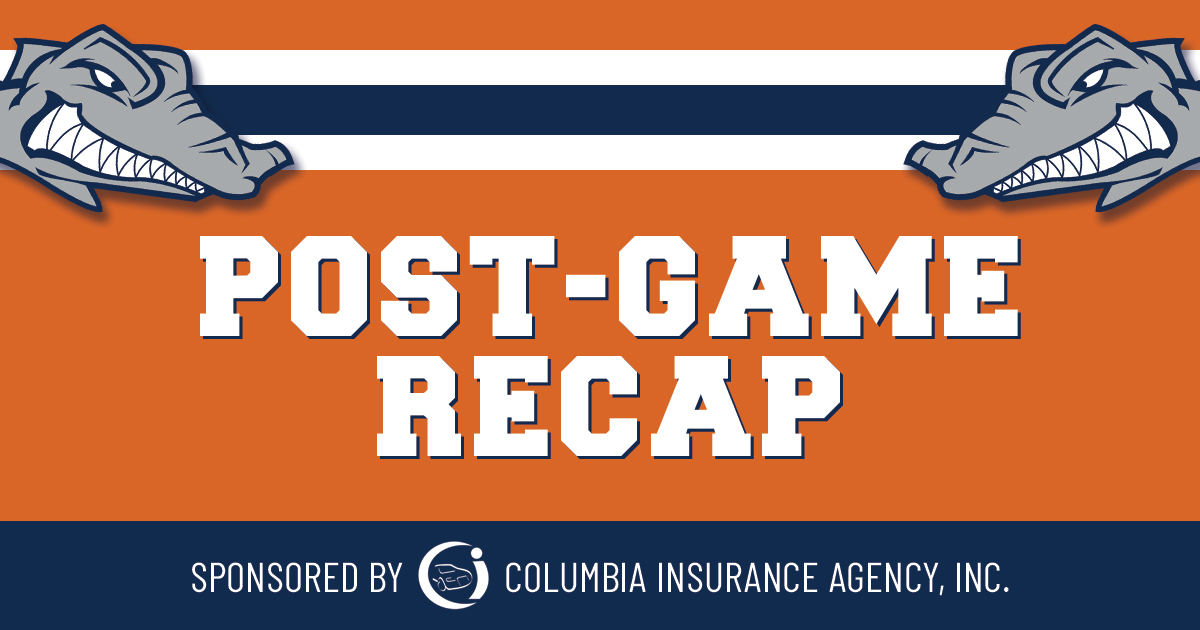 07/04/2022 9:06 PM
NEWPORT, R.I. -- The North Shore Navigators had their three-game win streak snapped with a 7-6, 11-inning loss to the Newport Gulls in Monday night's New England Collegiate Baseball League (NECBL) action at historic Cardines Field.
North Shore fell to 6-17 on the season, while Newport improved its lead in the NECBL's Coastal Division to two games as it improved to 14-8.
The Navs posted seven hits in the ballgame, two of which belonged to center fielder Jake McElroy (Holy Cross). McElroy went 2-for-3 with three RBI in his third consecutive multi-hit game.
Left fielder Nathan Blasick (West Virginia) became the fourth different North Shore player to homer this season when he left the yard to lead off the fifth inning. Designated hitter Max Viera (Seton Hall) had the final RBI on a go-ahead sacrifice fly in the 10th.
Shortstop Jonathan Luders (Seton Hall) scored twice and made a game-saving diving stop to rob a hit and winning RBI from Newport second baseman Trent Farquhar (Michigan State) in the first extra frame.
With Newport left-handed starter Dominic Perachi (Salve Regina) one strike away from his third consecutive 1-2-3 inning, second baseman Ty Dooley (Coastal Carolina) drew a two-out walk to continue the third frame and set North Shore up to take a two-run advantage.
Luders followed up the walk with a perfectly placed bunt single towards the third-base side before both baserunners trotted home after McElroy crushed a two-run double over the head of Newport left fielder Kolton Freeman (Dartmouth). The two runs were the first against Perachi in 18.2 innings over three-plus starts this summer.
The Gulls got one run back in the bottom of the same inning on center fielder Colton Ledbetter's (Mississippi State) one-out solo homer to straightaway center. Navs starter and Saugus native Todd Tringale (Dayton) bounced back to retire the next two batters to end the inning after Newport had left four on base over the first two innings, including the bases loaded in the second.
In the top of the fifth, North Shore wasted little time reestablishing a two-run advantage again as Blasick launched a leadoff solo shot to center.
In the next frame, a solo homer helped Newport slice its deficit in half for the second time. Shortstop Joshua Kuroda-Grauer (Rutgers) launched a two-out shot over the high left-field fence to bring the hosts within a 3-2 score.
The hosts took their first lead after four consecutive Gulls reached against Navs reliever Nate Espelin (Dayton) to begin the sixth inning. After Farquhar was hit by a bases-loaded pitch, right fielder Alec Makarewicz (East Carolina) drove home two on a fielder's choice grounder that couldn't be turned into a double play.
North Shore didn't back down as it quickly tied the game with a pair of seventh-inning runs. Right fielder Stan DeMartinis (Bryant) lined a double inside the left-field line to begin the rally.
After pinch-hitting infielder Trace Willhoite (Lipscomb) walked to put two runners aboard, Luders laid down a sacrifice bunt to move both runners over and McElroy's grounder to second made it a one-run game. Viera reached base on Kuroda-Grauer's throwing error, which allowed Willhoite to score North Shore's fifth and game-tying run.
Making his first appearance of the summer, Matt Remley (Holy Cross) inherited two baserunners when Espelin exited the game in the sixth. After Makarewicz's fielder's choice, the former St. John's Prep righty retired eight straight batters and completed both of his full innings in 1-2-3 fashion.
Southpaw Peyton Heisner (Merrimack) stranded two on base in the ninth to send the game to extra frames. In the 10th, North Shore scored first as McElroy lined a single to left and Viera followed with the sac fly to score Luders, while Newport's answer came in the form of third baseman Slate Alford's (Mississippi State) grounder to second after Freeman was safe at third on a preceding fielder's choice.
The Navs threatened with two on the 11th after Blasick drew a one-out walk, but DeMartinis was called out for batter's interference to create an inning-ending double play. Makarewicz singled up the middle to drive home the home team's winning run in the first at-bat of the bottom half.
Remley fanned two across three scoreless and hitless innings. Heisner added two more K's in two-plus frames before saddling his second loss of the summer.
Kuroda-Grauer was 2-for-5 as the lone repeat hitter for Newport, and Makarewicz drove in three. Tyler Cortland (Dartmouth) pitched a scoreless inning to lock down his third win.
The Navs return home to Fraser Field to host another divisional rival in the Ocean State Waves on Wednesday. First pitch is set for 6:35 p.m.