News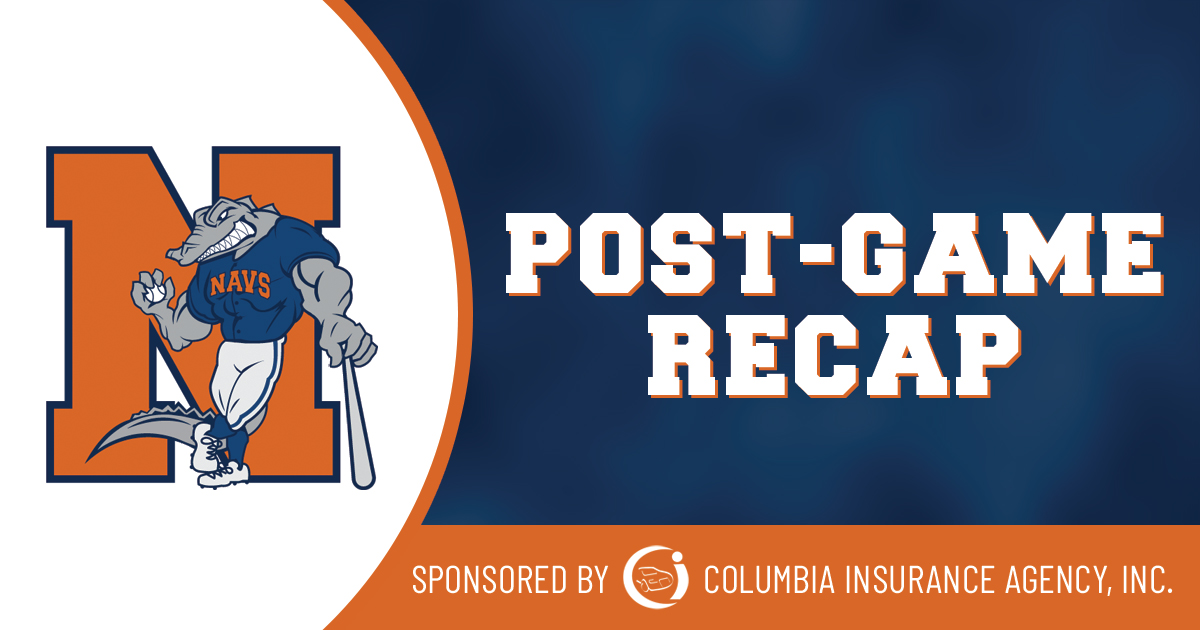 06/28/2022 7:33 PM
SOUTH KINGSTOWN, R.I. -- The North Shore Navigators fell to the Coastal Division foe Ocean State Waves, 10-1, in Tuesday's New England Collegiate Baseball League (NECBL) action at Old Mountain Field.
Five different players had North Shore's hits. Second baseman Ty Dooley (Radford) drove in designated hitter Connor Bertsch (Dartmouth) with a run in the second inning.
It was a strong night for the Navs relief duo of Nate Espelin (Dayton) and Max Tarlin (Endicott), who combined for four innings of one-run ball. Tarlin struck out a pair over 1.2 scoreless and hitless frames.
The Waves couldn't have asked for a better start as a three-run first inning followed starter Nick Payero (Seton Hall) striking out the side to begin the game.
Center fielder Khyree Miller's (Winthrop) two-run home run to left started Ocean State's scoring after right fielder Jake Studley (UConn) beat out a one-out infield single. First baseman Dan Baruch (Boston College) was hit by a two-out pitch to reset the offense, stole second, advanced on an error and scored on third baseman Drew Holderbach's (Marietta) single up the middle.
North Shore got a run back in the top of the second, which began with Bertsch lining a double inside third. First baseman Jake Bullard's (Stetson) grounder back to the mound advanced the runner before Dooley's stinging single past shortstop plated the run. Right fielder Stan DeMartinis (Bryant) added a two-out single, but the Navs were unable to find more than a single run and stranded a pair on base.
Navs starter Cooper Smith (Stetson) bounced back for a 1-2-3 inning in the second, ending with Bullard making a diving stop and tag at first base to retire Ocean State left fielder Peter Ciuffreda (Lafayette).
The Waves weren't down for long, breaking the game open with a four-run spot in the third. Studley opened the frame with a solo shot to right, and a hit batter and a walk set the table for Baruch's three-run shot out towards the bullpen in left.
Ocean State added a sixth-inning run on designated hitter Matt Malone's (Minot State) sacrifice fly. Espelin had retired the first six batters he faced over a pair of 1-2-3 relief innings.
After Tarlin entered the game, the Navs got out of the inning without any further damage as DeMartinis started a fly ball double play, throwing to catcher Mike Gervasi (UMass) who tagged out shortstop Max Johnson (Indiana) to end the inning.
The home team concluded the scoring with two runs in the eighth.
Studley and Holderbach were both 2-for-3 and Baruch drove in three to lead Ocean State. Payero struck out seven and allowed just one run on five hits in six innings to earn the win, while Nicholas Conte (Duke) logged a three-inning save.
A pair of back-to-back home games await the Navs to close out the month of June. On Wednesday, the Sanford Mainers make their lone visit to Fraser Field this summer for a 6:35 p.m. first pitch.