News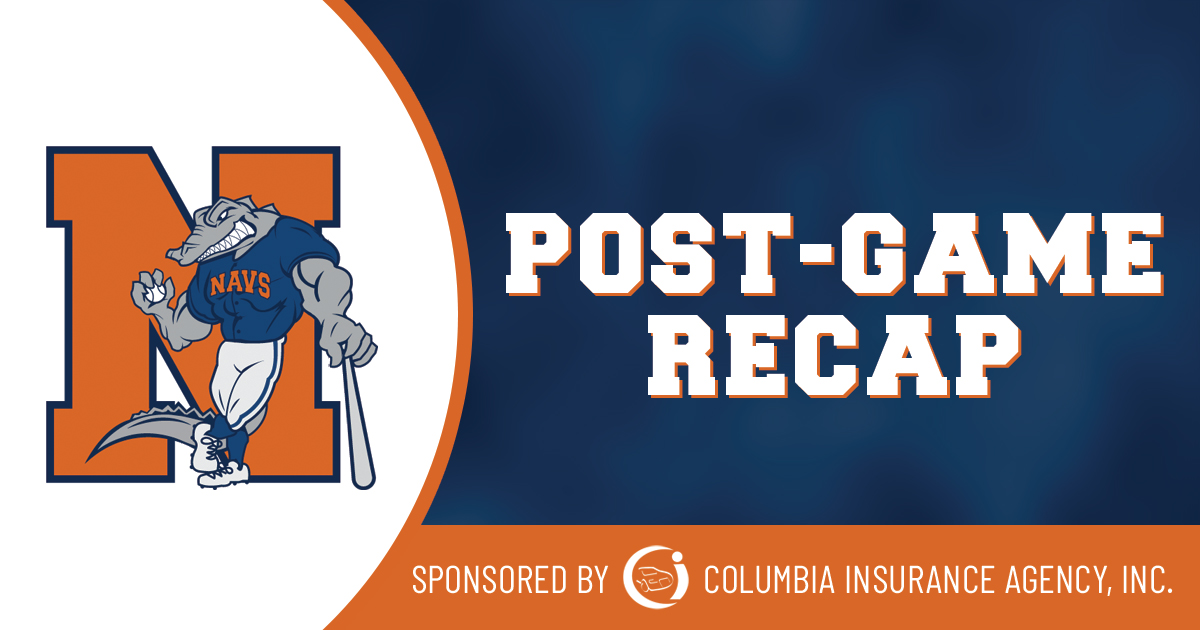 06/17/2022 7:50 PM
MONTPELIER, Vt. -- The Vermont Mountaineers continued their dominant early-season run with a 7-0 win over the visiting North Shore Navigators in Friday night's New England Collegiate Baseball League (NECBL) action at Montpelier Recreation Field.
North Shore fell to 1-8 after its fifth consecutive loss. Vermont remained atop the North Division and league-wide NECBL standings with a 9-1 record, bouncing back from suffering its first loss of the summer in Keene, N.H., on Thursday.
The Navs mustered just three hits against Vermont left-handed starter Maxwell Parker (Le Moyne) and two relievers. Parker struck out eight across six innings of one-hit ball en route to his second win in as many outings.
Navs relievers Matt Potok (Coastal Carolina) and Brady O'Brien (Colby) each pitched scoreless innings. Potok was making his Navs debut, having recently arrived after reaching the NCAA tournament with Coastal in the spring.
North Shore starter J.D. Ogden (Columbia) worked around two base hits within the first three batters and put up a zero in the first inning, but the hosts plated a run on catcher Christian Pregent's (Stetson) sacrifice fly to left field. Second baseman Joan Sosa (Fairleigh Dickinson) knocked a one-out base hit and advanced on back-to-back wild pitches.
In the second, former Navigator and current Vermont right fielder Kade Kretzschmar (Cal) upped the home team's lead from one to three as he lined a two-run single to left. He made it a three-run inning for the Mountaineers after scoring on a wild pitch.
North Shore was held hitless until designated hitter Jackson Phinney's (Bryant) one-out infield single in the fifth. Parker stranded the runner at first by striking out back-to-back batters to end the inning. Prior to getting in the hit column, second baseman Jake Gustin (Bryant) and pitcher Timmy Kenney (Lehigh) started double plays for the Navs defense in the fourth and fifth innings, respectively.
Right fielder Stan DeMartinis (Bryant) drew a one-out walk in the top of the sixth, but the Navs were kept off the scoreboard again as Kretzschmar made a diving catch to rob Gustin of a sure extra-base hit.
Vermont sent all nine batters to the plate in the next half-inning, scoring three runs on four hits. First baseman Stephen DiTomaso (George Washington) punctuated the inning with a hard two-run single into center.
North Shore's best opportunity to mark the scoreboard came in the eighth, but Vermont reliever Brendan McFall (Tufts) struck out Gustin to leave the bases loaded. Catcher Mike Gervasi (UMass) hit a leadoff infield single and first baseman Jake Bullard (Stetson) followed with a knock to right two batters later, while center fielder Jake McElroy (Holy Cross) filled the bags by drawing a walk.
In the ninth, shortstop Max Viera (Northeastern) and left fielder Nathan Blasick (West Virginia) drew two consecutive walks before Vermont reliever Luke Carpenter (Dartmouth) struck out the side to end the game.
Center fielder Gerry Siracusa (UMass Lowell) went 3-for-5 and drove in a run to lead Vermont's 12-hit offensive attack.
Following their lone visit to Vermont's capital city, the Navs will return home to Fraser Field to begin a stretch of four games in three days, beginning with a 6:35 p.m. Saturday contest against the Newport Gulls.
Newport and North Shore are also scheduled to play a Father's Day Sunday doubleheader at 4:05 p.m., while the Martha's Vineyard Sharks will visit Lynn on another Education Day Monday with the first pitch at 12:05 p.m.