News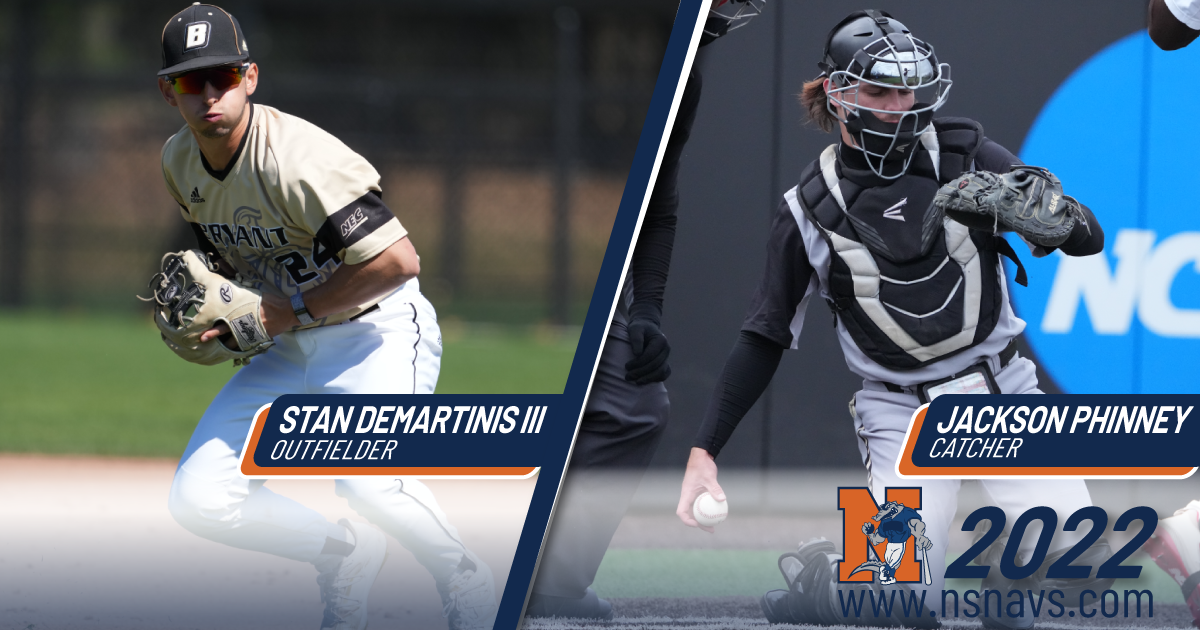 05/02/2022 1:36 PM
LYNN, Mass. -- A pair of Bryant University players are set to join the North Shore Navigators for their upcoming New England Collegiate Baseball League (NECBL) season.
Stan DeMartinis III is in his first season of action as a Bulldog after missing 2021 due to injury. The Boca Raton, Fla., native drove in nine runs and scored eight over his first 20 games this season. The versatile player totaled three doubles and hit his first career home run against rival Fairleigh Dickinson, helping him post a .333 average over five Northeast Conference games. DeMartinis attended American Heritage High School, where his team was ranked fourth nationally and won two regional titles.
Catcher Jackson Phinney adds to the team's heavy Massachusetts flavor as he hails from Marshfield and attended Noble & Greenough School. The catcher transferred to Bryant from Pitt, where he played 24 games and made 14 starts as a freshman a season ago. Phinney is third on the Bulldogs with five home runs in 22 games and just enjoyed his best effort with four RBI in Bryant's Apr. 30 win at Mount St. Mary's. Twelve of his 16 RBI this season came in April.
The Navs kick off their 15th summer of collegiate baseball on Tuesday, June 7 with the home opener at Fraser Field set for Thursday, June 9. Stay up to date on the latest Navs news by visiting nsnavs.com and following the team on Facebook, Twitter and Instagram.