News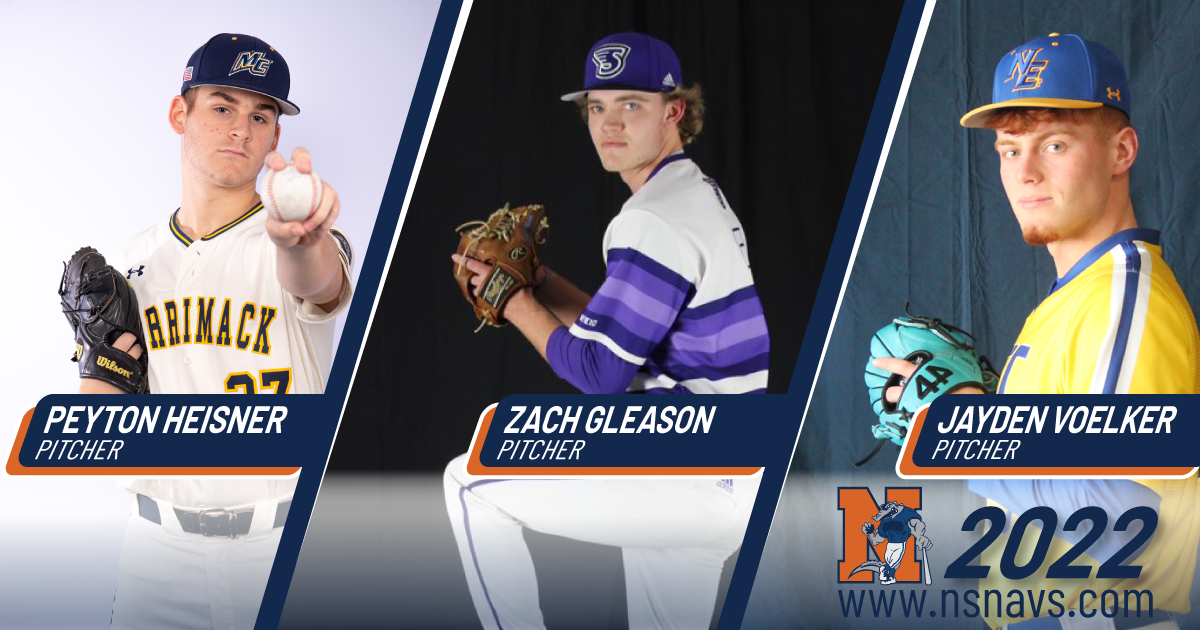 04/26/2022 12:53 PM
LYNN, Mass. -- The North Shore Navigators have added three new pitchers from three surrounding states to their roster for the upcoming New England Collegiate Baseball League (NECBL) season.
Merrimack College southpaw Peyton Heisner will follow in the footsteps of a fellow Lexington native, 2021 first-round draft pick Sal Frelick, when he joins the Navs this summer. While playing alongside several former Navigators, Heisner has been one of the most frequent options for the Warriors, appearing in 14 games and striking out 25 batters in 19 innings. He has had two memorable outings against LIU this season, earning his first collegiate victory on Apr. 2 and then striking out the side twice on Apr. 24.
Also completing his first collegiate year with a summer on the North Shore will be Stonehill College's Zach Gleason. The product of Danville, N.H., has compiled a 3-1 record, 5.19 ERA and 35 strikeouts in 34.2 innings during his rookie year as a Skyhawk, Six of his seven appearances have been starts, including his first career complete game in a March 18 win against Saint Rose. Gleason attended Timberlane Regional High School, where he was a three-year letterwinner in football, basketball and baseball.
Jayden Voelker is the first of two pitchers who will join the Navs following a Northern Essex Community College season that has been memorable so far. Voelker is 5-1 with a 1.80 ERA and 49 strikeouts in 30 innings for the Knights. The 6-foot-5 right-hander has posted a pair of double-digit strikeout games in April, helping the team extend its winning streak to a whopping 23 games entering the last week of the month. Before joining Northern Essex, Voelker earned three All-Rhode Island first-team honors during his career at Coventry High School.
The Navs kick off their 15th summer of collegiate baseball on Tuesday, June 7 with the home opener at Fraser Field set for Thursday, June 9. Stay up to date on the latest Navs news by visiting nsnavs.com and following the team on Facebook, Twitter and Instagram.