News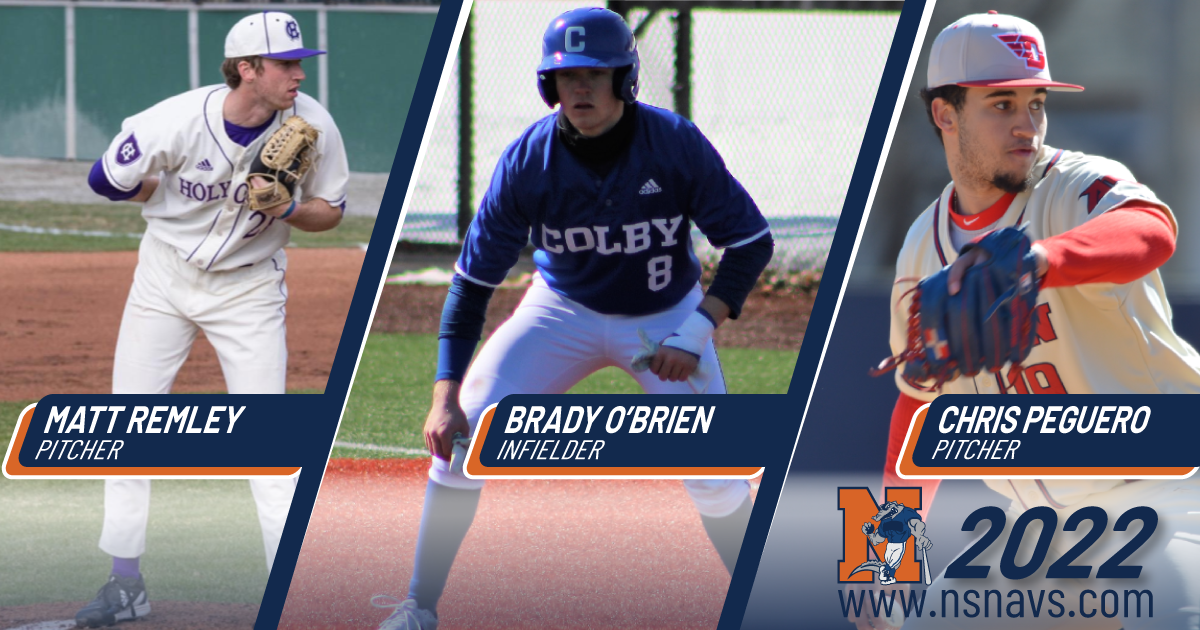 04/18/2022 4:18 PM
LYNN, Mass. -- The North Shore Navigators have added three graduates of local Catholic Conference schools to their roster for the 2022 New England Collegiate Baseball League (NECBL) season.
Colby infielder Brady O'Brien and Holy Cross pitcher Matt Remley are two newcomers who are very familiar with the North Shore as they both hail from North Andover and attended nearby baseball power St. John's Prep.
O'Brien has had a hot bat all season long for the Mules of the competitive NESCAC, hitting a team-best .427 with 14 extra-base hits, league-leading 31 RBI and 26 runs scored in 22 games. His 1.193 OPS ranks second in the Division 3 conference. Little has changed for O'Brien as compared to last season as he hit .368 in 22 games as a freshman before spending the summer in the New York Collegiate League. For the Sherrill Silversmiths, O'Brien hit .311 with six home runs (tied for tops in the league), 20 RBI and 30 runs scored on his way to All-NYCBL honors.
A fellow college sophomore, Remley made six relief appearances last season and has moved into the Crusaders' starting rotation for seven of his eight games in 2022. The 6-foot-5 right-hander has recorded 13 strikeouts in 30.2 innings and picked up his first collegiate save in March at Richmond. Remley has previous summer experience as he went 2-0 with a 2.96 ERA in 27.1 frames for the Perfect Game Collegiate League's Geneva Red Wings last summer.
Joining the pair of former Eagles at Fraser Field this summer will be pitcher Chris Peguero, a Malden Catholic product and Boston native who is currently in his redshirt freshman year at the University of Dayton. Peguero has made three appearances for Dayton this season, posting a 5.73 ERA with seven strikeouts in 11 innings. He pitched five shutout innings against Tulane in just his second career collegiate start back in March.
The Navs kick off their 15th summer of collegiate baseball on Tuesday, June 7 with the home opener at Fraser Field set for Thursday, June 9. Stay up to date on the latest Navs news by visiting nsnavs.com and following the team on Facebook, Twitter and Instagram.