News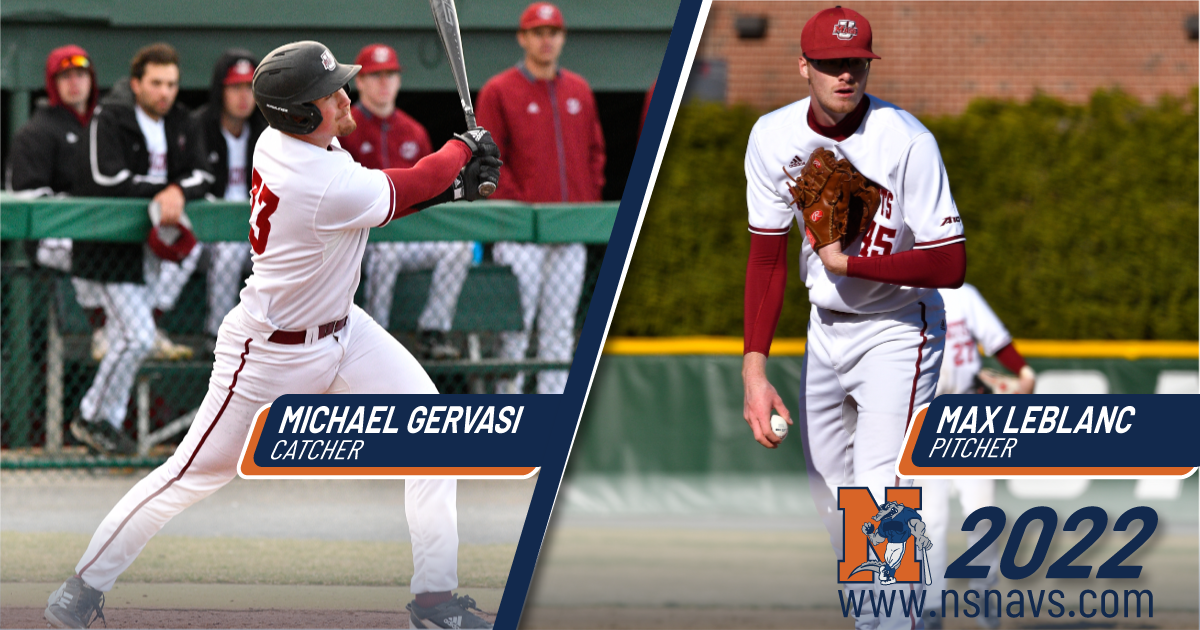 04/15/2022 8:07 AM
LYNN, Mass. -- The North Shore Navigators have added to their strong in-state presence, signing a pair of University of Massachusetts players for the upcoming New England Collegiate Baseball League (NECBL) season.
Catcher Mike Gervasi has been a key figure in the middle of the UMass lineup as a junior, hitting .272 with 10 extra-base hits, 20 RBI and 18 runs scored in 26 games this season. He has already posted hitting streaks of six and five games. Gervasi was the second-leading run producer for the Minutemen in 2021, driving in 27 runs while hitting .248 with 10 doubles and three homers. The Rockland native attended Archbishop Williams High School, where he won a Division 4 state championship his junior year and also played football, hockey and golf.
Joining the North Shore pitching staff will be Sharon's Max LeBlanc, who pitched in 11 games for UMass as a true freshman in 2021 and has made eight appearances already this season. The 6-foot-6 righty has 18 strikeouts in his first 15.1 innings as a sophomore after finishing third on the team in that category with 31 last year. Recently, LeBlanc has earned victories in relief outings against Saint Joseph's and Fordham and fanned five in a Beanpot Championship start against Boston College.
Gervasi and LeBlanc both had strong summers in the Futures League in 2021. Gervasi hit .283 with 19 RBI, 15 runs scored and a .833 OPS as a League All-Star for the Pittsfield Suns, while LeBlanc co-led the Worcester Bravehearts with four wins, had a 4.11 ERA and was third on the team with 63 strikeouts in 50.1 frames.
The Navs kick off their 15th summer of collegiate baseball on Tuesday, June 7 with the home opener at Fraser Field set for Thursday, June 9. Stay up to date on the latest Navs news by visiting nsnavs.com and following the team on Facebook, Twitter and Instagram.