News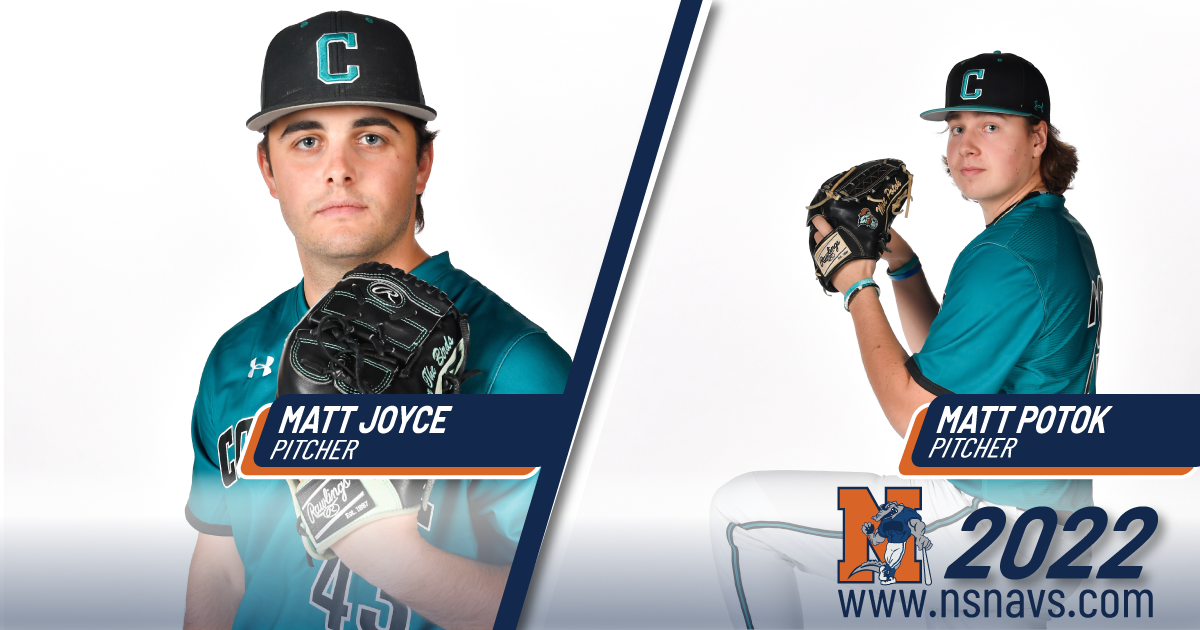 03/21/2022 12:48 PM
LYNN, Mass. -- Another new Division 1 school will be providing the North Shore Navigators with two pitchers for their 2022 season in the New England Collegiate Baseball League (NECBL).
The pair from Coastal Carolina University includes Braintree native Matt Joyce, a sophomore who has carved out an important role in the Chanticleers' bullpen. Joyce pitched in 17 games last season and has appeared in six more over the first month of 2022, holding opponents to a .179 average over eight innings of work. He was the No. 5 right-handed pitching prospect in Massachusetts according to Prep Baseball Report and a three-time All-ISL selection upon his graduation from St. Sebastian's School in 2020.
Joining Joyce at Fraser Field this summer will be Matt Potok, a freshman from Jackson, N.J. The 6-foot-4, 220-pounder was Perfect Game's No. 11 overall prospect and No. 5 right-handed pitching prospect in last year's Garden State high school graduating class. He has recorded six strikeouts in seven innings during his first spring at Coastal, logging his first collegiate win on the opening weekend against Central Michigan.
The Navs kick off their 15th summer of collegiate baseball on Tuesday, June 7 with the home opener at Fraser Field set for Thursday, June 9. Stay up to date on the latest Navs news by visiting nsnavs.com and following the team on Facebook, Twitter and Instagram.