News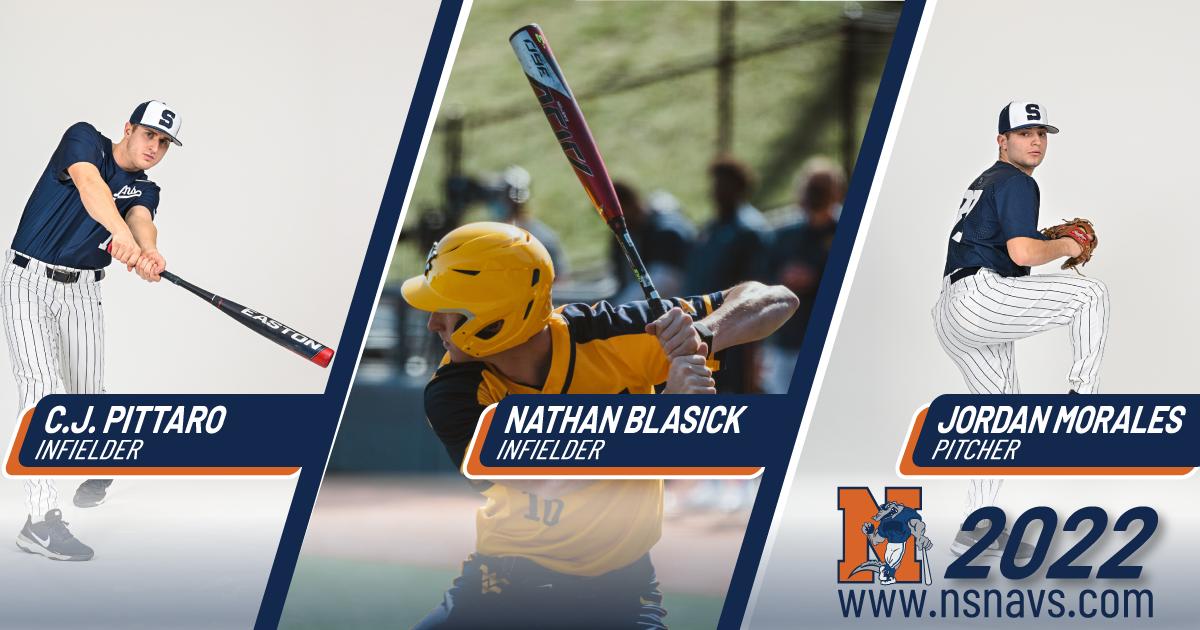 02/25/2022 10:59 AM
LYNN, Mass. -- The North Shore Navigators are excited to welcome a total of three players from the power Big Ten and Big 12 Conferences to join the New England Collegiate Baseball League (NECBL) team during the summer of 2022.
Coming to the North Shore from the latter league is West Virginia sophomore Nathan Blasick. Blasick, who arrived at WVU as Perfect Game's No. 5 overall prospect and No. 1 third baseman out of Pennsylvania, hit .221 with five home runs, two triples and 14 RBI in 36 games (17 starts) last season. Playing in 45 games for the Northwoods League's Green Bay Booyah last summer, Blasick had 11 extra-base hits, 19 RBI, 21 runs scored and 12 stolen bases. He has served as the Mountaineers' designated hitter and cleanup hitter so far in 2022.
Two Penn State newcomers are also set to come to the North Shore. Sophomore infielder C.J. Pittaro joined the Nittany Lions from Vanderbilt, where he hit .333 with three RBI in five games for a team that played for the 2021 College World Series title. He played for the NECBL's Newport Gulls last summer and has played third base for Penn State this season. He was recruited to Vandy as New Jersey's No. 6 prospect and No. 2 shortstop in his high school class. Pittaro's father, Chris, is a former major leaguer and his mother, Lisa, played soccer for the U.S. Women's National Team.
Junior left-handed pitcher Jordan Morales is in his first year at Penn State after two at La Salle, where he made 21 appearances and seven starts to begin his college career. He won two games and saved two others in 2021, compiling 49 strikeouts in his 45.2 innings of work. Morales went on to pitch for the Coastal Plain League's Morehead City Marlins last summer. As a senior at Souderton Area High School in Pennsylvania, he was named the Intelligence Conference Pitcher of the Year and helped his team to the 6A State Championship in 2019.
The Navs kick off their 15th summer of collegiate baseball on Tuesday, June 7 with the home opener at Fraser Field set for Thursday, June 9. Stay up to date on the latest Navs news by visiting nsnavs.com and following the team on Facebook, Twitter and Instagram.