News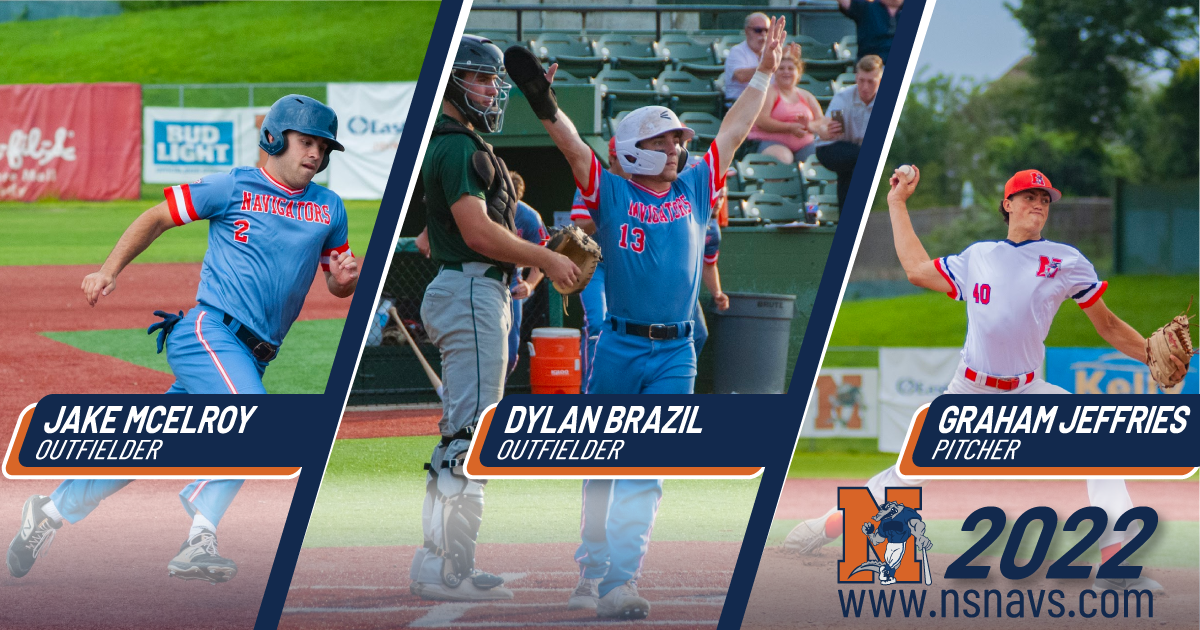 02/11/2022 10:14 AM
LYNN, Mass. -- The North Shore Navigators will be welcoming three returning players back to their 2022 roster as the team looks to defend its New England Collegiate Baseball League (NECBL) division title from a season ago.

North Andover native Jake McElroy is signed to return to Fraser Field for the third straight summer, following his sophomore campaign at the College of the Holy Cross. The outfielder hit .235 with a .336 on-base percentage, 11 RBI and 10 runs scored in 36 games for North Shore in 2021. He finished the regular season on a five-game hit streak and recorded six hits during the team's playoff run, highlighted by his first home run as a Navigator in the deciding Northern Division Semifinals contest at Keene in August.

Stetson University's Dylan Brazil will also return to the Navs outfield in 2022. The current sophomore from Lake Mary, Fla., recorded 19 hits, one double, 15 runs scored and nine RBI in 38 games while pitching a scoreless inning. Brazil, who had a pair of three-hit games, hit his only homer of the summer in the opening game of the NECBL Championship Series at Danbury.

After joining the team late in 2021, pitcher Graham Jeffries is set to return to Lynn for a full summer. The junior right-hander from Salve Regina University made two regular-season appearances before throwing six scoreless innings in his lone playoff start against Upper Valley, helping the Navs go on to clinch the Northern Division. Jeffries, a Chelmsford native, struck out 16 batters in 9.2 innings and helped the Seahawks win the Commonwealth Coast Conference championship during his last spring season.
The Navs kick off their 15th summer of collegiate baseball on Tuesday, June 7 with the home opener at Fraser Field set for Thursday, June 9. Stay up to date on the latest Navs news by visiting nsnavs.com and following the team on Facebook, Twitter and Instagram.