News
12/10/2021 3:21 PM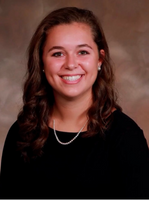 LYNN, Mass. -- The North Shore Navigators are excited to announce the return of Shaela Nally to the organization's front office with the new title of Director of Game Day Operations for the upcoming 2022 season.
Nally is entering her second season with the Navs as she became an intern during the spring of 2021. She helped before and throughout the team's return season in the New England Collegiate Baseball League (NECBL), working in stadium operations, concessions and the press box.
As part of new role, Nally will be primarily responsible for managing the team's day-of-game staff and interns during the home schedule this coming summer at Fraser Field.
The Salem native is currently a sophomore at Endicott College, where she is majoring in Sport Management and minoring in communications. She worked as game day operations and contest management intern for Endicott Athletics this fall.
"I'm super excited to be back again with the Navs for this upcoming summer," Nally said. "We are already getting ready for another successful season. I'm looking forward to working with returning interns and meeting some new faces. I can't wait to be back at Fraser!"
For more information or to inquire about internship opportunities for the 2022 season, contact Shaela at [email protected].
The Navigators are preparing for their 15th summer of collegiate baseball at Fraser Field and will return to the field in June of 2022 as the defending NECBL Northern Division Champions. Stay up to date on the latest Navs news by visiting nsnavs.com and following the team on Facebook, Twitter and Instagram.