News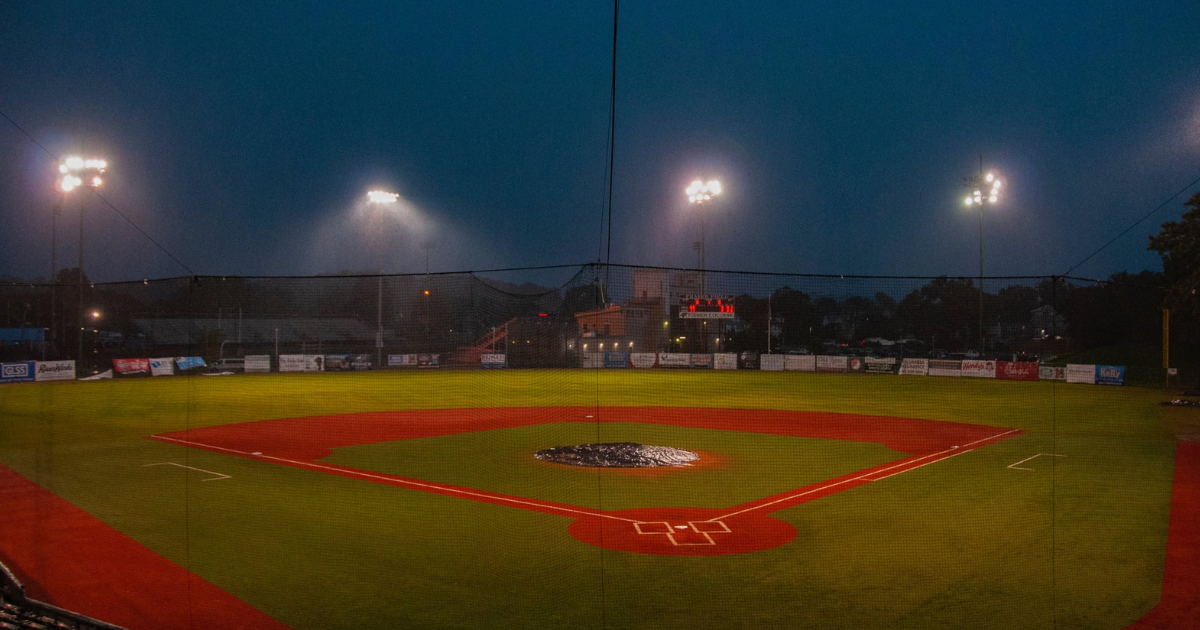 07/27/2021 6:51 PM
LYNN, Mass. -- Severe thunderstorms suspended Tuesday night's New England Collegiate Baseball League game between the North Shore Navigators and Sanford Mainers at Fraser Field one pitch into the top of the third inning.
The Navs, who entered the night in fifth place in the Northern Division standings, scored runs in each of the first two innings to take a 2-0 lead. The game will be resumed beginning at 1:20 p.m. on Sunday, Aug. 1, prior to the 4:05 p.m. scheduled regular-season finale.
Graham Jeffries (Salve Regina) made the early two early runs stand up as he pitched two perfect innings in his Navs debut. The right-hander from Chelmsford struck out five of the first six batters he faced, setting down the side in that fashion in the second.
North Shore got the scoring started quickly as shortstop Alex Lemery (Marymount) led off the game with a double to right field and scored on first baseman Logan Bravo's (Harvard) sacrifice fly to deep left. Second baseman Jonathan Luders (Seton Hall) first moved Lemery along to third with a sacrifice bunt.
After Bravo's fly ball, Sanford starter Louis Stallone (Arkansas) loaded the bases on a walk, center fielder David Kale's (Fordham) single and a hit batter, but a strikeout ended the inning without any further damage.
The Navs doubled their lead an inning later as Luders sent a sac fly of his own out to left. The Lynnfield native's RBI came home in the form of left fielder Jake McElroy (Holy Cross), who drew a leadoff walk.
North Shore is back home against the Winnipesaukee Muskrats at 6:35 p.m. Wednesday.