News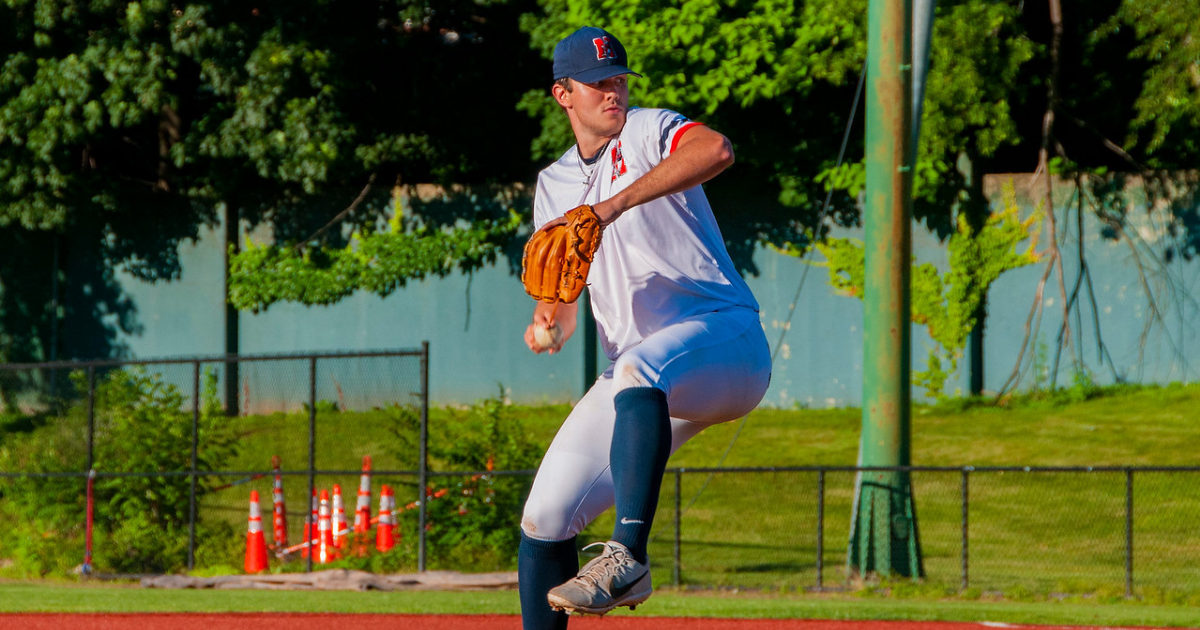 06/28/2021 12:28 PM
NORTH ADAMS, Mass. (June 28, 2021) -- The New England Collegiate Baseball League (NECBL) recognized the North Shore Navigators' Jackson Emus (Princeton) as its fourth Pitcher of the Week for the 2021 season.
Emus made his third start (fifth appearance) of the summer for the Navigators on June 24 and logged his best outing yet; he struck out seven batters over seven scoreless innings and 25 batters faced while working around two walks and three hits to lift North Shore to a 4-0 shutout victory over Winnipesaukee. The outing stands as the longest by a NECBL pitcher this summer.
The rising Princeton junior and Clinton, Mass., native lowered his season ERA to 2.45 and his WHIP to 0.87 in the process, and opposing hitters are now batting just .177 against him. Now 2-0 on the season through five outings, he has logged 18.1 innings of work -- fifth-most in the league -- with 20 strikeouts over that span. He has walked only five and held opponents to just 11 hits.
Emus is the first Navigator to be named to the NECBL Honor Roll this summer. In fact, no North Shore pitcher has won a weekly honor since June 12, 2017 when Austen Michel (Dartmouth) was named Futures Collegiate Baseball League (FCBL) Pitcher of the Week. Michel was named the FCBL Pitcher of the Year following that summer.