News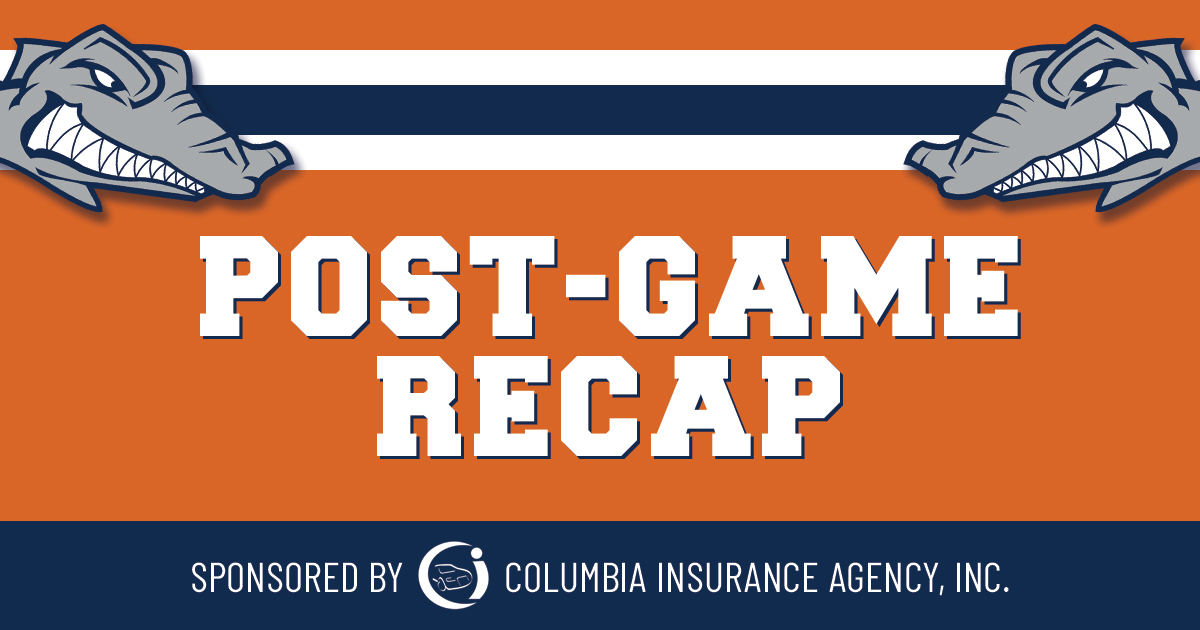 06/26/2021 8:41 PM
By Joshua Kummins
NORTH ADAMS, Mass. -- The host North Adams SteepleCats batted around in a seven-run fifth inning and made the most of six total hits on the way to an 8-4 win over the North Shore Navigators in Saturday night's New England Collegiate Baseball League game at picturesque Joe Wolfe Field in the Berkshires.
North Shore saw its two-game win streak come to an end as it fell to 8-7-2, while North Adams improved to 7-7-2 following its second win over the Navs in four head-to-head meetings (2-0-2) this season.
The Navs held an 8-6 edge in the hits column with second baseman Jake Gustin (Bryant) leading the way by going 3-for-3 with a double, a walk and an RBI during the team's two-run third inning. All of the team's runs came in two different frames as a two-run ninth inning followed and made the game interesting with runners on base.
Swampscott native Luke Marshall (Stonehill) set the tone early in the game, working around a two-out walk in the second to post back-to-back zeroes before the Navs manufactured a pair of runs to draw first blood in the next half-inning.
After recording North Shore's first hit of the game on a one-out single up the middle, right fielder Dylan Brazil (Stetson) stole second base and found himself on third following a subsequent throwing error. Gustin drove home the speedy outfielder on a deep sacrifice fly to center to give the visitors an early lead.
Designated hitter Jose Aquino (Cisco) re-started the offense with a two-out double to right and doubled the visitors' advantage as he scored on a wild pitch after third baseman Jake McElroy's (Holy Cross) knock through the right side.
Marshall held the 'Cats hitless and struck out five over the first 4.1 innings, but the game turned in a hurry thereafter as first basman John Marti (UAlbany) walked, designated hitter Hayden Gilliland (Tennessee Tech) singled and left fielder Jon Kozarian (Slippery Rock) drove home the first North Adams run on a ground-rule double.
Center fielder Matt Shilling's (Liberty) fielder's choice grounder plated the tying run before a walk filled the bases and ended Marshall's day. Lefty Ryan Steinhauer (Dayton) trotted out of the North Shore bullpen and hit shortstop Thomas Gavello (Pacific) with the first pitch before right fielder Charles Middleton (Pacific) deposited a grand slam over the left-field fence to break the game open in the home team's favor.
Gavello closed the SteepleCat scoring with a two-out homer in the seventh, but Navs reliever Jay Driver (Harvard) retired the other six batters he faced over the final two innings. Driver started his second frame with back-to-back punchouts.
After being held scoreless by the relief duo of Ricky Alexy (Southern New Hampshire) and Jake Cubbler (USC Upstate) for five innings, the Navs loaded the bases before an out was recorded and plated two runs against Justin Bayens (St. Thomas Aquinas) in the ninth. Max Zajec (Dartmouth) drew a pinch-hit leadoff walk before Brazil reached on an error and Gustin recorded his third hit in as many at-bats.
Logan Bravo (Harvard) drew another pinch-hit free pass and Brazil crossed home plate on a wild pitch to cut North Shore's deficit to four, but back-to-back strikeouts ended the game and a victory for North Adams.
Alexy earned the win after dealing two scoreless, two-hit innings in relief of SteepleCat starter Jordan Yoder (Lafayette), while Marshall was charged with his first setback after being charged with five runs on just three hits.
The Navs return to Fraser Field to host the Vermont Mountaineers on Sunday afternoon. First pitch is set for 4:05 p.m.