News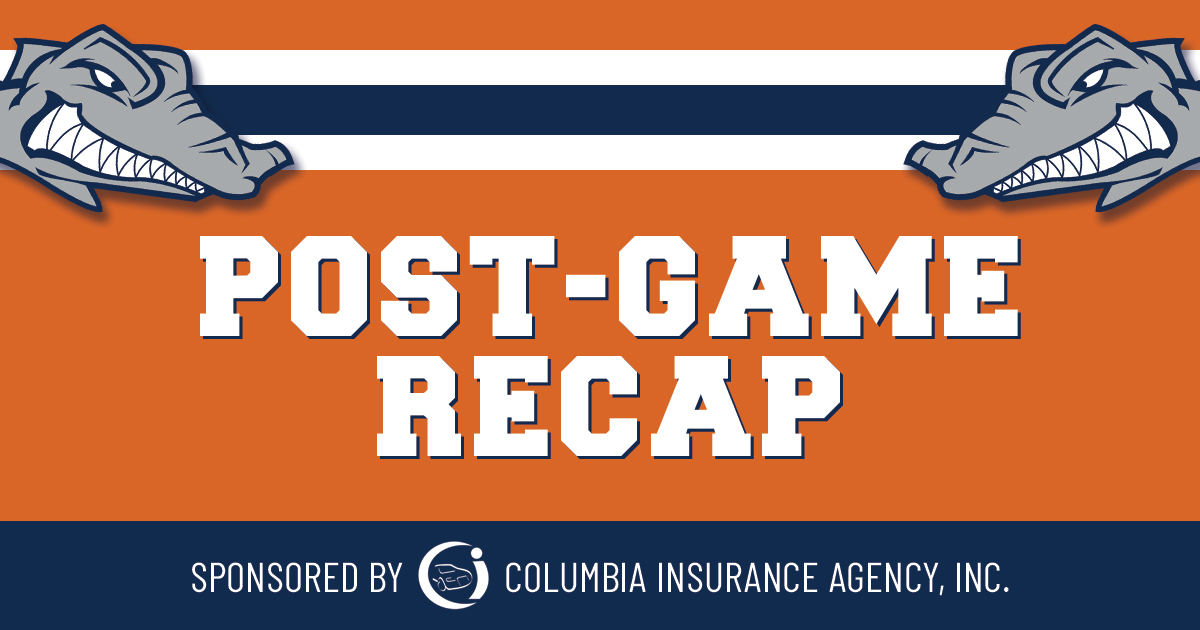 06/15/2021 8:18 PM
By Joshua Kummins
LYNN, Mass. -- An early-season trend of close games continued for the North Shore Navigators as they put together a three-run rally in the eighth inning on the way to a 4-2 win over the Northern Division rival Sanford Mainers in Wednesday night's New England Collegiate Baseball League game at Fraser Field.
North Shore snapped a brief two-game winless streak and improved to 4-3-2 on the season, while Sanford slipped to 2-5 with its second consecutive loss.
Second baseman Jake Gustin (Bryant) and first baseman Logan Bravo (Harvard) combined for four of North Shore's six hits in the game. Gustin put the Navs ahead to stay with a two-run single through the right side before Justin Butera (Merrimack) worked around a two-out, bases-loaded jam to record his second save of the season.
Navs starter Austin Amaral (Stetson) and Sanford counterpart Alex McKenney (Maine) traded zeroes over the first two innings, but the home team broke through with a single run in the bottom of the third. Center fielder Joe Lomuscio (Stanford) smacked a leadoff triple off the wall in right and crossed the plate on a wild pitch.
Making his second start in as many weeks, Amaral struck out three and allowed just two hits and two walks across the first four innings. North Shore reliever Michael Willis (Georgetown) worked a 1-2-3 fifth before Sanford marked the scoreboard for the first time and flipped the score in its favor in the following frame.
Mainers catcher Dayne Leonard (Virginia Tech) and third baseman Martin Higgins (St. John's) posted consecutive one-out hits. After right fielder Evan Sleight (Rutgers) struck out and left fielder Derek Smith (Bryant) was hit by a pitch, first baseman and former St. Mary's standout Ryan Turenne's (Maine) bases-loaded, two-run single put Sanford in front, 2-1.
Following Willis out of the bullpen, James Sashin (San Diego) stranded two runners on base to end the threat, dealt a 1-2-3 seventh and stranded two Sanford runners in the eighth, setting up North Shore's three-run, three-hit frame to win the game.
The Navs sent all nine men to the plate in the eighth after the offense started up with Bravo's one-out single up the middle. After pinch-hitting outfielder Hunter Baldwin (Harvard) walked, Matthias Haas (Cal Poly) delivered a game-tying RBI single to left in a pinch-hit at-bat of his own. Third baseman Jonathan Luders (Seton Hall) was then hit by a pitch for the third time before Gustin delivered the go-ahead knock.
Butera worked around a hit batter, shortstop Pierce Gallo's (Clemson) one-out single and a two-out walk in the final frame to preserve the win. Higgins, who went 3-for-5 and scored a run to lead Sanford's eight-hit attack, struck out with the bases loaded to end the game. Turenne went 2-for-4 with two RBI in his return to Fraser Field, where he played for North Shore during the 2020 season.
Sashin was credited with the victory as he tossed 2.1 scoreless, two-hit innings with two strikeouts.
The Navs and Mainers continue their seven-game season series when the scene shifts to Goodall Park for the back end of a home-and-home on Wednesday night. First pitch from Sanford is set for 6:30 p.m.