News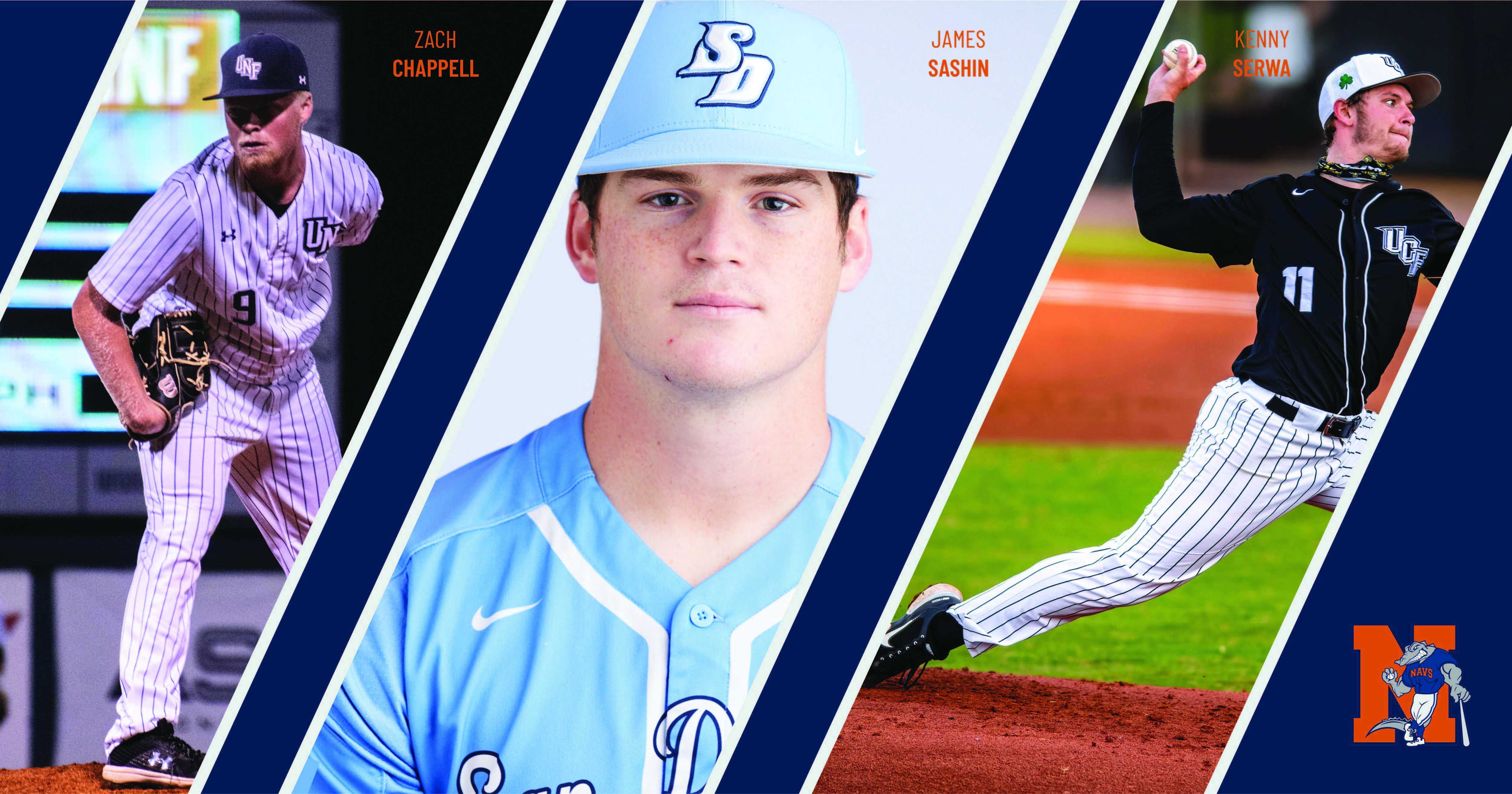 06/01/2021 1:27 PM
LYNN, Mass. -- The North Shore Navigators have gone national with their latest signings, adding pitchers from three different Division 1 conferences to the 2021 roster ahead of Friday's New England Collegiate Baseball League (NECBL) season opener.
Zach Chappell joins the Navs as an arm after completing three seasons at North Florida. The southpaw from Ponte Vedra Beach, Fla., pitched in 11 games as both a reliever and starter, striking out 25 batters in 23.1 innings for the Osprey this season. He pitched a career-long six innings to beat South Florida for his second collegiate win in 2021 after spending the last two summers with the Northwoods League's Green Bay Booyah and Florida Collegiate Summer League's Leesburg Lightning, respectively.
James Sashin made his first appearances as a San Diego Torero this spring after joining the team as a walk-on in 2020. The Oak Bluffs native held opponents scoreless in three of his five relief appearances and struck out two batters in 4.2 innings. At the college level, he has also pitched for the Futures League's Martha's Vineyard Sharks and the West Coast League's Cowlitz Black Bears during the summers of 2018 and 2019, respectively.
Another college veteran, Kenny Serwa made an impact during his first season on the UCF staff after transferring from SIU-Edwardsville, making 11 starts on the way to the Knights clinching an American Athletic Conference playoff berth. The Chicago native struck out 51 batters in 52.2 innings and capped the regular season by pitching seven innings of one-run ball against Houston for his third win. He was named to Baseball America's "25 Best Impact Transfers in College Baseball" list.
The Navigators are excited to return to the NECBL for the 2021 season, which will begin on Friday, June 4 at Lynn's historic Fraser Field. Stay up to date on the latest Navs news by visiting nsnavs.com and following the team on Facebook, Twitter and Instagram.