News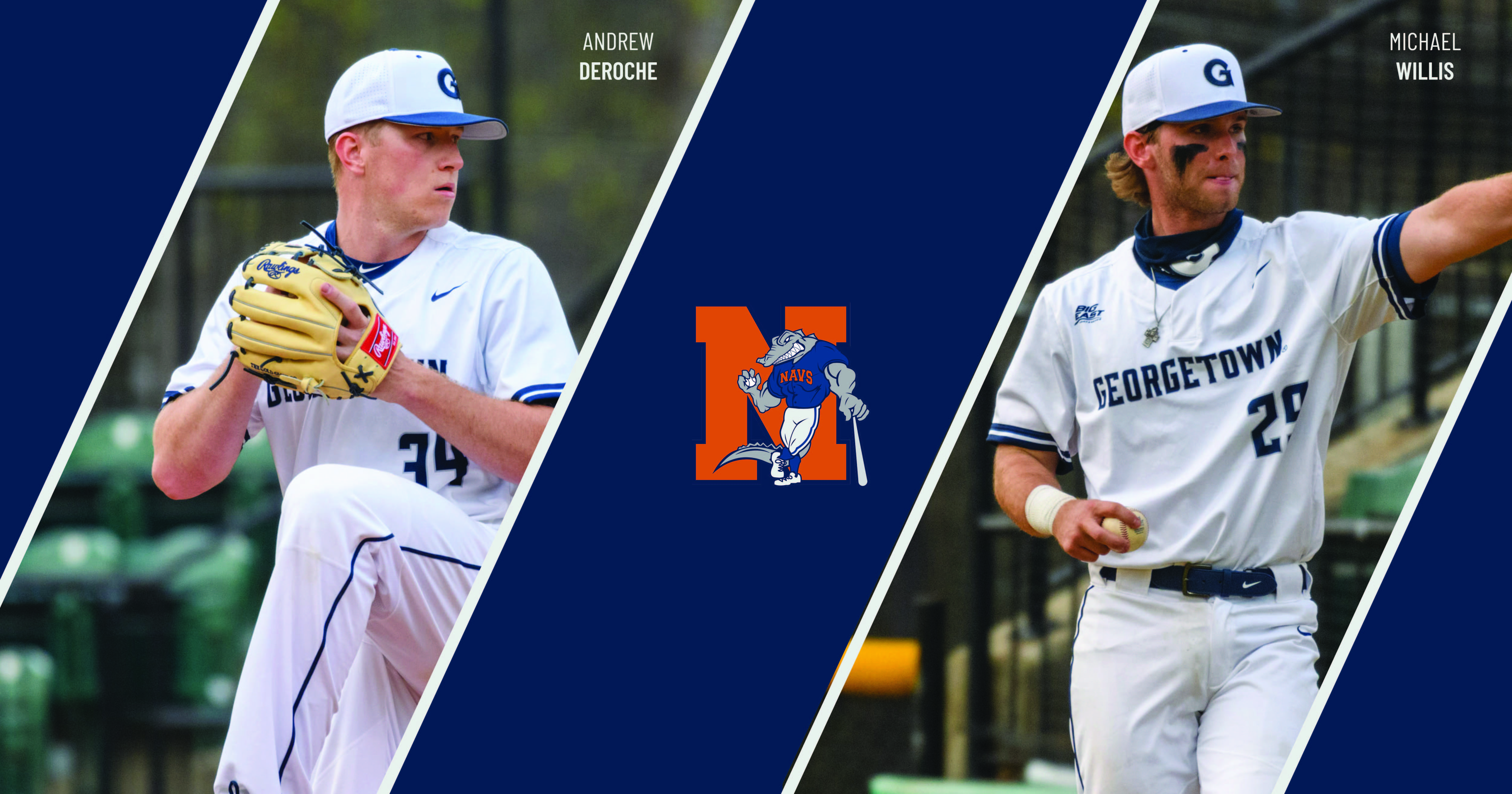 05/24/2021 8:02 AM
LYNN, Mass. -- The North Shore Navigators of the New England Collegiate Baseball League (NECBL) have added two players from Georgetown University on their roster for the upcoming 2021 summer season.
North Reading's Andrew DeRoche will join the Navs after completing his first year as a Hoya. The 6-foot-3, 215-pound righty has appeared in three games (two starts) since joining Georgetown this spring, recording five strikeouts and a 4.82 ERA through 9.1 innings. Before arriving at Georgetown, he appeared in 30 games over the previous three years at Division 3 Trinity College. DeRoche helped the Bantams make a run into the NCAA regionals back in 2019, going 7-2 with a 2.32 ERA in 54.1 innings before pitching for the NECBL's Upper Valley Nighthawks and striking out 28 in 27 frames that summer.
Michael Willis started in 32 games as an outfielder during his debut season at Georgetown in 2019, but he has since transitioned into a regular role in the bullpen and gets set to join the Navs as a pitcher this summer. After making a BIG EAST-leading eight appearances in 2020, the rising senior from Baltimore took the mound 10 times this spring and struck out four batters in 6.2 innings. He made his first start as a Hoya last week against George Washington.
The Navigators are excited to return to the NECBL for the 2021 season, which will begin on Friday, June 4 at Lynn's historic Fraser Field. Stay up to date on the latest Navs news by visiting nsnavs.com and following the team on Facebook, Twitter and Instagram.