News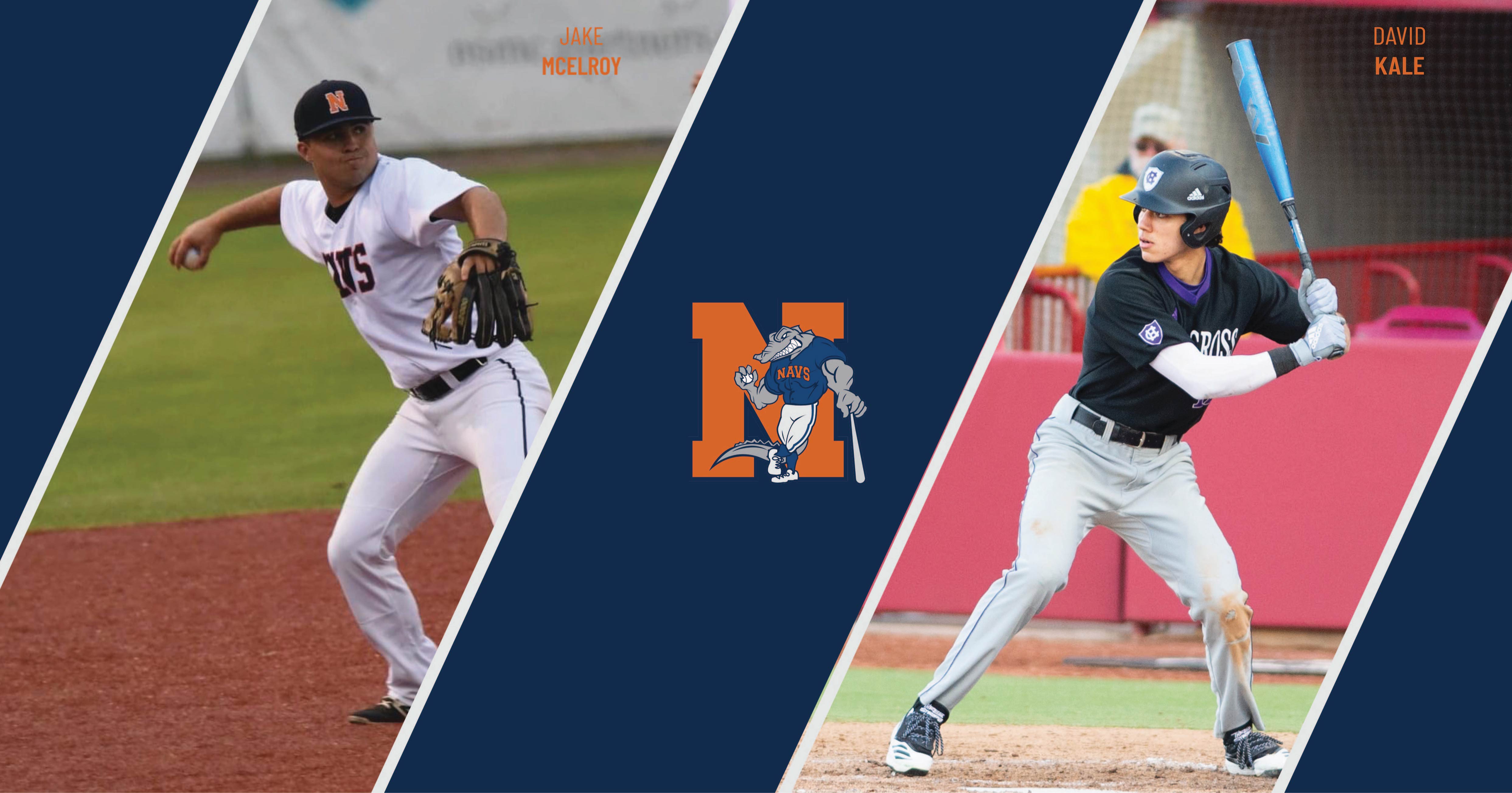 05/03/2021 11:37 AM
LYNN, Mass. -- The North Shore Navigators will return to the New England Collegiate Baseball League (NECBL) for the 2021 summer season with a pair of players from the College of the Holy Cross.
Jake McElroy returns to the Navs for a second consecutive summer after manning the infield in all 38 games during the 2020 season, hitting .263 with five doubles, nine RBI and 15 runs scored. The North Andover native joined the club after finishing a postgraduate year at Proctor Academy and helping his hometown Scarlet Knights to the 2019 Super Eight title. He has jumped into the Holy Cross starting lineup as an outfielder in recent weeks, recording hits in four of the last six games with a double and triple in that span.
A senior who will play at Fordham University as a graduate student next year, David Kale has started regularly in the Crusaders' outfield since his sophomore year before missing most of this season so far due to injury. The switch-hitting outfielder from Mohegan Lake, N.Y., hit .326 with four doubles, five RBI and a team-leading .415 on-base percentage as the team's primary leadoff hitter and right fielder in 2020. He earned the Varsity Club's Ray Dobens Award as Holy Cross' Most Improved Player.
The Navigators are excited to return to the NECBL for the 2021 season, which will begin on Friday, June 4 at Lynn's historic Fraser Field. Stay up to date on the latest Navs news by visiting nsnavs.com and following the team on Facebook, Twitter and Instagram.