News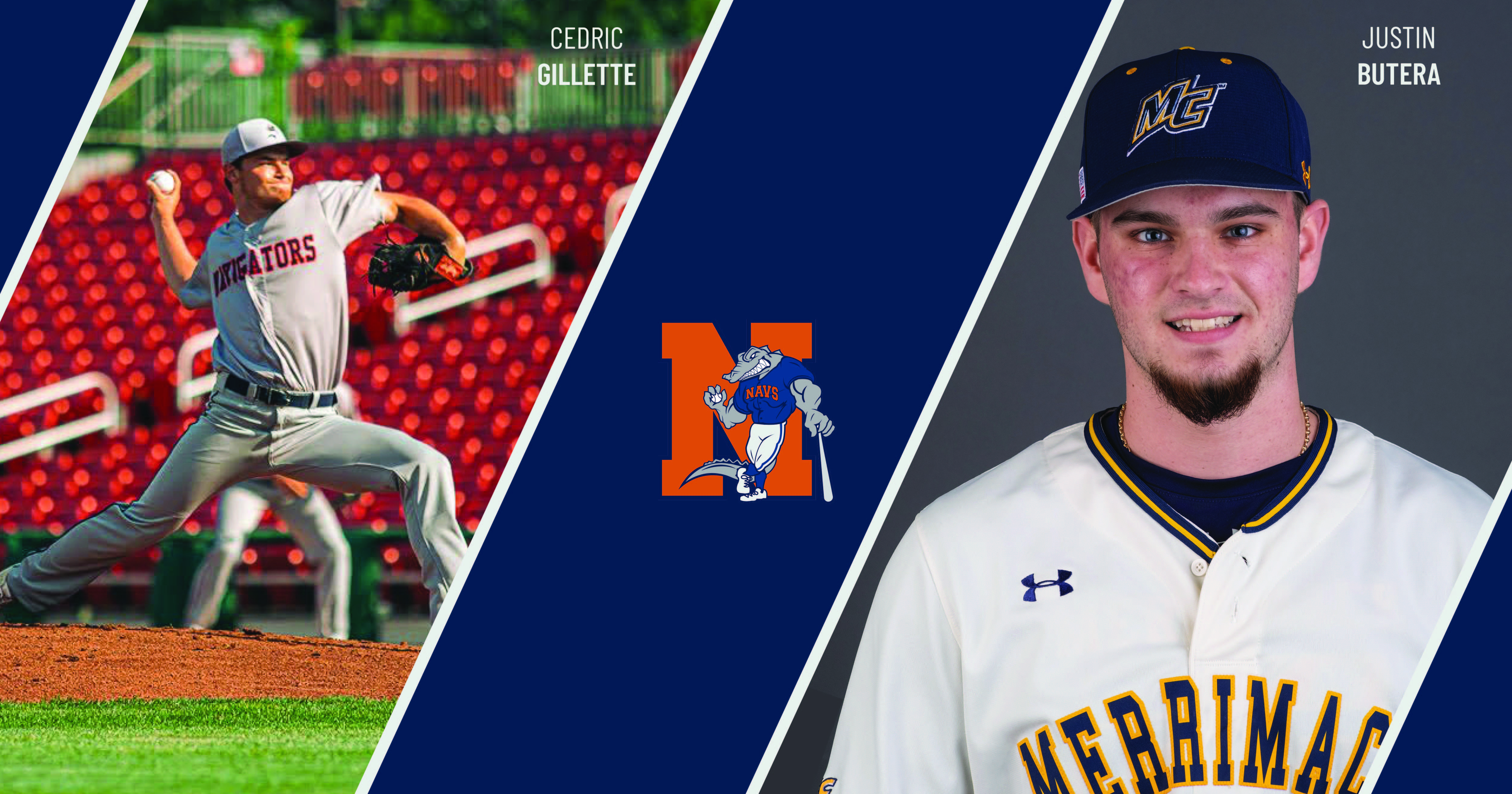 04/27/2021 7:35 AM
LYNN, Mass. -- The North Shore Navigators begin their roster reveal for the 2021 New England Collegiate Baseball League (NECBL) season with the signing of two Massachusetts native pitchers from a very familiar local program in Merrimack College.
One of North Shore's top pitchers a summer ago, Cedric Gillette will return to the Navs for the third straight year after completing his junior season with the Warriors. The Andover native went 3-1 with a 3.07 ERA and held opponents to a .168 batting average across a team-high 29.1 innings last summer. He has returned to Merrimack this spring primarily as a reliever after starting four games during the team's first-ever Division 1 season in 2020.
New to the Navs in 2021 will be Justin Butera, a current sophomore from Newton who has been one of Merrimack's top relievers over the past two seasons. Butera has recorded saves in five of his first 12 collegiate appearances including three this spring. As a freshman in 2020, the 6-foot-2, 205-pound righty allowed just three earned runs in 13.1 innings and closed out victories against Oral Roberts and Michigan State.
The Navigators are excited to return to the NECBL for the 2021 season, which will begin on Friday, June 4 at Lynn's historic Fraser Field. Stay up to date on the latest Navs news by visiting nsnavs.com and following the team on Facebook, Twitter and Instagram.