News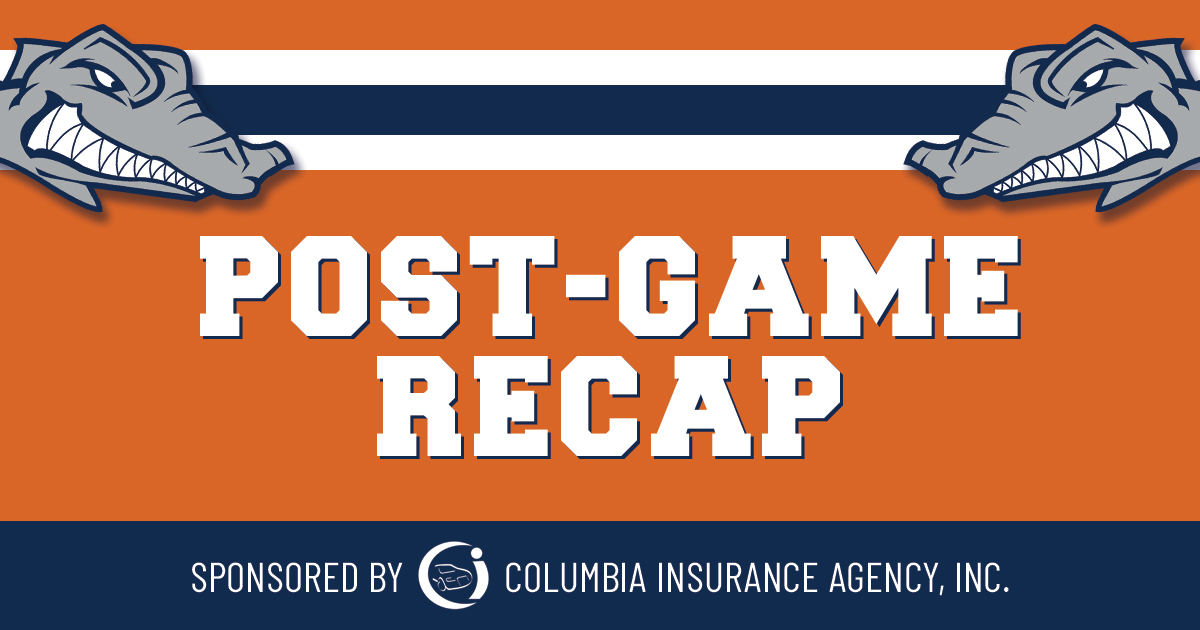 08/18/2020 8:28 PM
By Joshua Kummins
NASHUA, N.H. -- The North Shore Navigators scored in three of their first four innings and had seven different players record hits, but the Nashua Silver Knights put up two crooked numbers and scored a 13-9 win in Tuesday's Futures Collegiate Baseball League game at Historic Holman Stadium.
The Navs slipped to 17-20 after their second consecutive loss during the season's final week. Nashua earned its second straight win and improved to 22-16 as it prepares for its playoff series appearance against first-place Worcester later this week.
After earning FCBL Defensive Player of the Year honors prior to the game, center fielder Ben Malgeri (Northeastern) became the third North Shore player in as many summers to hit for the cycle as he went 4-for-5 with a home run, three runs scored and two RBI.
Malgeri's effort led North Shore's 14-hit attack, but four other players posted multi-hit games including left fielder Tommy Seidl (Harvard) who went 2-for-4 with a three-run home run in the first inning. Third baseman Logan Bravo (Harvard) also went 2-for-4 and scored twice.
North Shore's offense got going quickly in the first inning, scoring three runs on three hits after Nashua starter Shaun Cormier (New England College) recorded the first two outs. Bravo knocked a two-out double to center to get the offense started before first baseman Cam Climo (UMass Lowell) reached on a throwing error and Seidl's homer opened up a 3-0 lead.
The Navs extended their lead to 4-0 after Malgeri began the third inning by ripping his team record-tying seventh triple of the summer into deep center. Bravo sent a sacrifice fly to left to bring home another run two batters later.
Saugus native Todd Tringale (Northern Essex CC) retired the first three batters he faced and worked around a pair of second-inning baserunners to begin his fourth start of the summer for North Shore, but the home team brought 11 men to the plate and scored six runs in its half of the third to take a 6-4 lead.
Six straight Silver Knights reached base to start the frame including designated hitter Kyle Bouchard (Nichols) who ripped a three-run homer out to right to tie the game. Nashua continued its rally with two more hits before Tringale recorded back-to-back strikeouts, but second baseman Nate Cormier (Nichols) flipped the score with a two-run single through the left side.
It didn't take long for the Navs to take the lead back as Malgeri punctuated the fourth inning with a two-run homer to left-center. Catcher Dylan January (Franklin Pierce) was hit by a pitch to lead off the frame before pitcher Parker Browne (Suffolk) moved him over with a sacrifice bunt. Shortstop Sal Frelick (Boston College) dropped a single into left, and Malgeri's fourth homer of the season gave the Navs a 7-6 lead again.
Browne dealt 2.1 scoreless innings in relief of Tringale and Peter Sakellaris (Virginia Tech) put up zeroes in the next two frames before the Silver Knights put up the rest of their offense during a seven-run, eight-hit eighth inning. Sakellaris wound up receiving his second loss after allowing three runs on three hits to begin Nashua's high-scoring frame of the night.
Nate Cormier singled to begin a stretch of six consecutive hits that also included a three-run homer off pinch hitter Jared Dupere's (Northeastern) bat. All six of those runners came around to score, while catcher Ed Jarvis (Northeastern) hit a two-out RBI single and scored on a two-base throwing error during the same play.
Malgeri beat out a leadoff infield single to complete his cycle, which also included the third-inning triple, fourth-inning homer and a two-out double in the sixth. Bravo singled and Seidl was hit by a pitch to load the bases before right fielder Jack Whorf (UMass) drove home a run on an infield single. After Nashua's Brandon Dufault (Northeastern) recorded the second out of the inning by way of the strikeout, January was hit by a pitch to force home another run.
Josh Roberge (Wheaton) earned the win out of Nashua's bullpen after pitching a scoreless eighth inning. At the plate, Nate Cormier went 3-for-4 with a run scored and two RBI. Rounds had two more of Nashua's 16 hits, producing run-scoring hits in both big innings.
The Navs conclude their 2020 season with a Wednesday contest against the Brockton Rox at Fraser Field. First pitch is now scheduled for 2 p.m. at Fraser Field.