News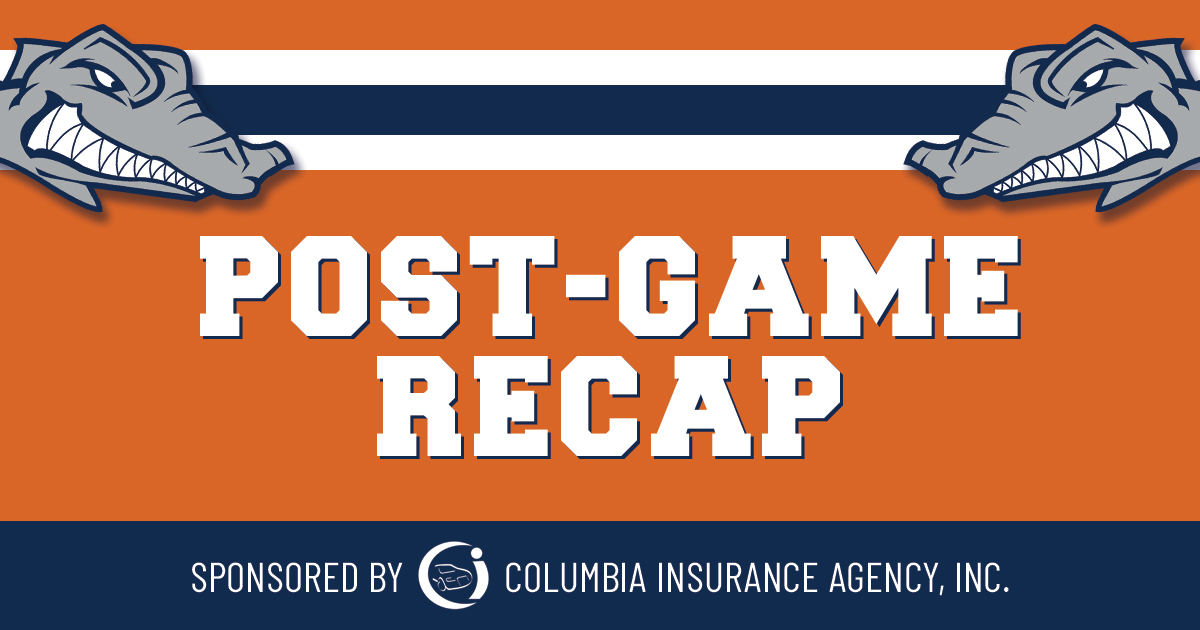 08/14/2020 7:41 PM
Hear from @RiverHawkBB's @CamClimo after the Navs busted out for a 15-1 win at Worcester! Cam had a grand slam and six RBI to help lead the Navs offense in the big victory. pic.twitter.com/xDWawDPMoV

— North Shore Navigators (@NSNavigators) August 15, 2020
By Joshua Kummins
LEOMINSTER, Mass. -- The North Shore Navigators broke out the bats during their first and only visit to Doyle Field this season, scoring double-digit runs for the second time in six games on the way to a 15-1 win over the Worcester Bravehearts in Futures Collegiate Baseball League action on Friday night.
The Navs improved to 16-18 with their second straight win, while first-place Worcester slipped to 21-13 after losing for the second time in three games. North Shore also finished the season series with victories in all three games against the league's top team.
Six different North Shore batters enjoyed multi-hit games, helping the team reach 17 in total. Shortstop Sal Frelick (Boston College), third baseman Cody Morissette (Boston College) and designated hitter Cam Climo (UMass Lowell) all left the yard for home runs. Climo's shot in the fifth inning was a grand slam, marked his team-leading fourth homer of the summer and punctuated a six-RBI performance.
Frelick went 4-for-6 with three runs scored and three RBI out of the leadoff spot, while center fielder Ben Malgeri (Northeastern) finished a 4-for-4 night with three runs scored and two more driven home.
After Worcester starter Shawn Babineau (Franklin Pierce) worked around two hits in each of the first two innings, the Navs jumped on the scoreboard with three runs on five hits in the third.
Frelick started the Navs' first run-scoring frame with a one-out double to right and moved across the diamond on Malgeri's single. Morissette brought home the game's first run with a single down the right-field line before Climo made it a 3-0 game with a two-run single over the middle.
Worcester made the lone blemish on Navs lefty Tom Chmielewski's (Princeton) line to begin its half of the third as right fielder Matt Shaw (Maryland) sent a solo homer out to center. Chmielewski got more than enough run support to power his second victory in as many starts, but he held up his end of the deal as well and dealt six innings of three-hit, one-run ball while striking out five.
North Shore doubled its output to six runs with three more on three hits during the following frame. Right fielder Ryan Cervone (Northeastern) hit a leadoff double to left for the team's 10th hit of the night before Frelick brought him home on a grounder to second base two batters later. Malgeri kept the inning alive with his third hit in four frames, and Morissette ripped a two-run homer to left -- his second of the season -- to bring him home.
The Navs batted around while scoring seven runs on three hits in the fifth. Left fielder Tommy Seidl (Harvard) kicked off the frame with a leadoff double before scoring North Shore's seventh run on a wild pitch and a passed ball. First baseman Logan Bravo (Harvard) and Cervone drew walks before Frelick reached on an error to load the bases and set up Malgeri for a two-run single back to center.
After Morissette walked, Climo took Worcester reliever Brendan Desautels (Assumption) deep to left for a grand slam to lift the Navs into double digits in the run column with an exclamation point.
Jonathan Rice (Stonehill) worked Worcester through 1.1 scoreless frames before the Navs concluded the scoring with Frelick's two-run homer to left in the seventh. Catcher Dylan January (Franklin Pierce) began the inning with a leadoff walk.
The Bravehearts scattered their four hits over four separate innings as Luke Marshall (Stonehill), Colin Jaena (Stonehill) and Nick Reiser (Franklin Pierce) all tossed scoreless innings. Jaena allowed the only hit out of North Shore's bullpen, but he and Reiser finished with two strikeouts apiece.
For the Bravehearts, Babineau was tagged with a loss for a second consecutive start as he allowed six runs on 12 hits over the first four innings.
The Navs return to action on Saturday against the Nashua Silver Knights at Historic Holman Stadium in a game that will be televised on New England Sports Network. First pitch is set for 4:30 p.m.