News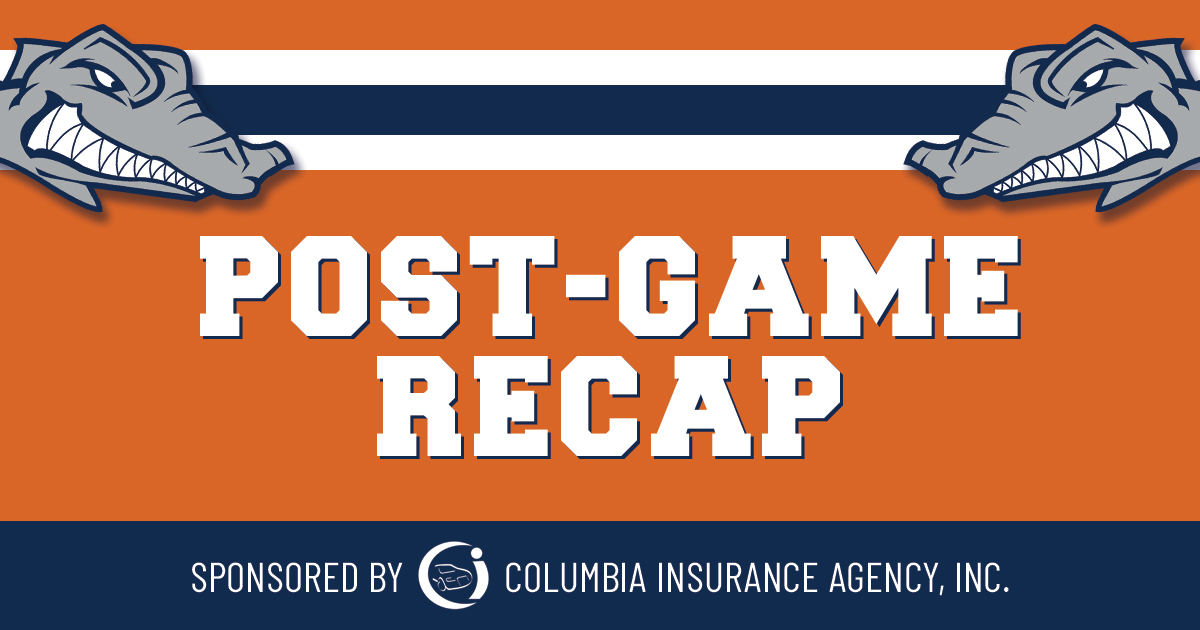 08/11/2020 7:11 PM
By Joshua Kummins
BROCKTON, Mass. -- The North Shore Navigators lost their second consecutive Futures Collegiate Baseball League game on Tuesday night, dropping a 4-3 decision to the Brockton Rox in tie-breaking Home Run Derby fashion at Campanelli Stadium.
The Navs slipped to 14-17 on the season, while Brockton extended its third-place advantage to 1.5 games and improved to 16-16.
Shortstop Sal Frelick (Boston College) led North Shore's nine-hit attack, going 3-for-5 with a double, a run scored, an RBI and two stolen bases. The Lexington native has now hit safely in 17 consecutive games and reached base in all of his 18 this summer.
First baseman Cam Climo (UMass Lowell) finished 2-for-4 and drove in a run before hitting eight homers during his three-minute Derby round, but Brockton designated hitter Jake Gelof (Virginia) sprayed the majority of his nine homers out to left field to win the Derby and game for the home team. It was the Navs' third Derby loss of the summer.
North Shore got its offense going quickly with two runs on a hit and an error in the first inning.
After Frelick's leadoff double into the left-center gap, center fielder Ben Malgeri (Northeastern) drew a walk and both runners successfully stole to set up third baseman Cody Morissette (Boston College) for the first RBI opportunity. Morissette drove home his Eagle teammate on a grounder to short before Climo reached on an error that scored Malgeri to double the lead.
The Navs extended their lead to 3-0 in the following frame as second baseman Jake McElroy (Holy Cross) scored after drawing a one-out walk, stealing second, advancing to third on a wild pitch. Frelick drove in the run on his second hit in as many innings, knocking a two-out double into right.
Saugus native Todd Tringale (Northern Essex CC) was outstanding during his third start of the summer, tossing five innings of one-hit ball while striking out three. The Saugus native didn't allow a base hit until his final frame and recorded a strikeout and a double play to get out of a bases-loaded, no-out jam in the second.
Peter Sakellaris (Virginia Tech) put up two more zeroes out of the North Shore bullpen before the Rox tied the game on one swing of the bat in the eighth inning.
After second baseman Patrick DeSalvo (Georgetown) led off the frame with a ground-rule double to left and center fielder Joel Lara (Franklin Pierce) walked, right fielder Jacob Studley (Wheaton) knocked his second homer of the season out left field, marking the first three earned runs allowed by Sakellaris all summer.
The Navs left multiple runners on base to end the seventh, ninth and 10th innings including the leadoff men in the latter two frames. Malgeri opened the ninth with a single and stole second before right fielder Jack Whorf (UMass) drew a two-out walk after Brockton's Joey Walsh (Boston College) entered the game from the bullpen.
The left-handed Walsh ended the final frame with a pair of strikeouts after McElroy reached on a fielder's choice and Frelick walked. North Shore's late-game combination of Derek Goldrick (Quinnipiac) and Ricky Alexy (Southern New Hampshire) was solid over the final two innings, with the latter striking out the side while working around two hits and a walk.
The Navs return to the City of Champions to face the Rox for a second straight day on Wednesday at 5 p.m.