News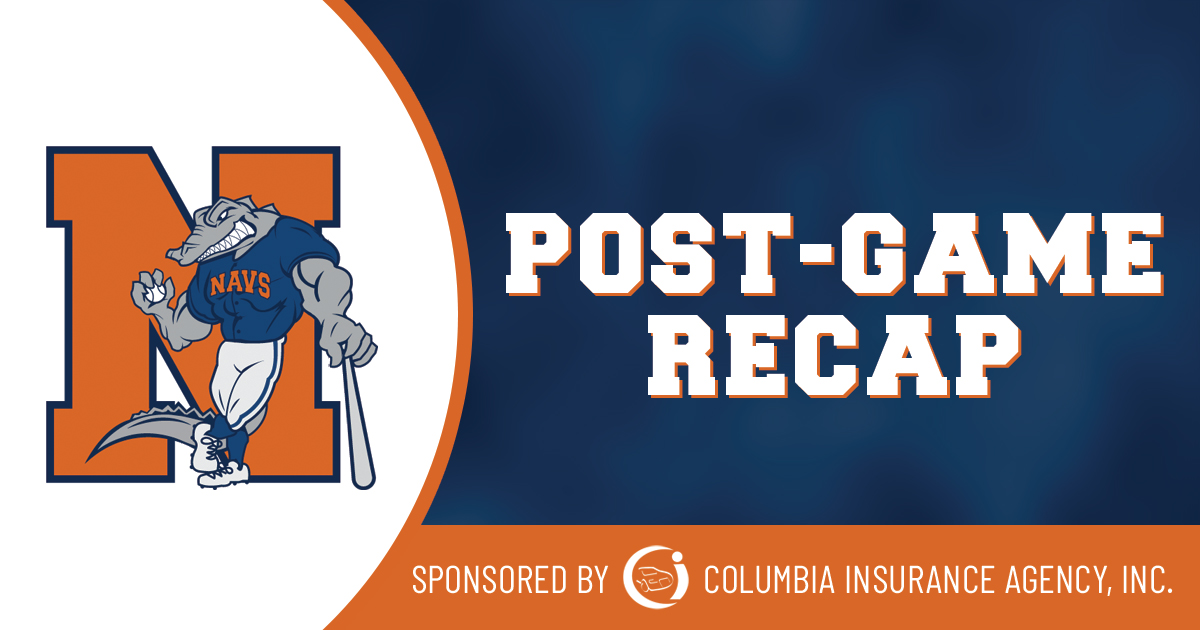 08/10/2020 8:02 PM
By Joshua Kummins
NASHUA, N.H. -- The North Shore Navigators were unable to run their winning streak to three games as they dropped a 10-2 decision to the Nashua Silver Knights in Futures Collegiate Baseball League action on Monday night at Historic Holman Stadium.
The Navs fell to 14-16 on the season, while Nashua improved to 19-12.
Right fielder Jack Whorf (UMass) led North Shore's six-hit effort with a 2-for-4 performance and an RBI, while center fielder Ben Malgeri (Holy Cross) scored both of the team's runs and third baseman Logan Bravo (Harvard) recorded the only other RBI.
North Shore starter Evan Christopulos (Bentley) worked around base hits in each of the first two innings before the Silver Knights used a three-run, four-hit fourth to jump on the scoreboard first with almost all the offense that they would need.
After second baseman Brady Day (Kansas State) hit a single and advanced on a ground ball to begin the frame, center fielder Troy Schreffler Jr. (Maryland) sent a double into shallow left to begin a stretch of three consecutive run-scoring hits. Right fielder Jared Dupere (Northeastern) and catcher Dominic Keegan (Vanderbilt) followed with knocks in the following at-bats.
The Navs got one run back in the fourth after Malgeri reached on a fielding error and advanced across the diamond on a throwing error that followed his successful steal of second base. Bravo's sacrifice fly to right field put the Navs on the board, but any chance for further damage was erased when Whorf and second baseman Jake McElroy (Holy Cross) were stranded following their back-to-back singles with two outs.
Nashua extended its lead to 5-1 during the next half-inning as third baseman Max Viera (Northeastern) led off with an infield hit and first baseman Brett Anderson (Hartford) knocked him in on a two-run home run.
Malgeri started North Shore's sixth inning with a single and stole his second bag of the night to get into scoring position. After Bravo walked and Nashua starter Nick Guarino (Clark) recorded the first out, Whorf's ground ball to the right side of the infield scored the Navs' second run. Malgeri crossed the plate with the first earned run allowed all season by the left-handed Guarino, who earned his third win as a Silver Knight after allowing five hits and striking out four over seven innings.
Nashua plated three more runs in its half of the sixth after Keegan drew a bases-loaded walk and left fielder Dylan Jones (Franklin Pierce) knocked a two-run single off Navs reliever Danny Gracia (Franklin Pierce) to make the score 8-2.
Schreffler started the eighth with a single and stole second before Keegan closed out Nashua's scoring with a two-run homer to center. The former Navigator and Central Catholic product finished 2-for-4 with a run scored and four RBI, while Schreffler scored three times as part of his two-hit night.
Left fielder Ryan Cervone (Northeastern) logged a leadoff single in the fourth, while catcher Shane O'Halloran (Stonehill) posted a two-out hit during Navigator debut three innings later.
Christopulos allowed five runs on eight hits over the first three innings, ultimately suffering his first loss of the summer for the Navs. In relief, Patrick Hannon (Franklin Pierce) struck out two of the four batters he faced behind Gracia before Jack Wallace (Franklin Pierce) logged the final frame.
The Navs continue their four-game road trip on Tuesday night as they face the Brockton Rox in the first of back-to-back contests at Campanelli Stadium. First pitch is set for 5 p.m.