News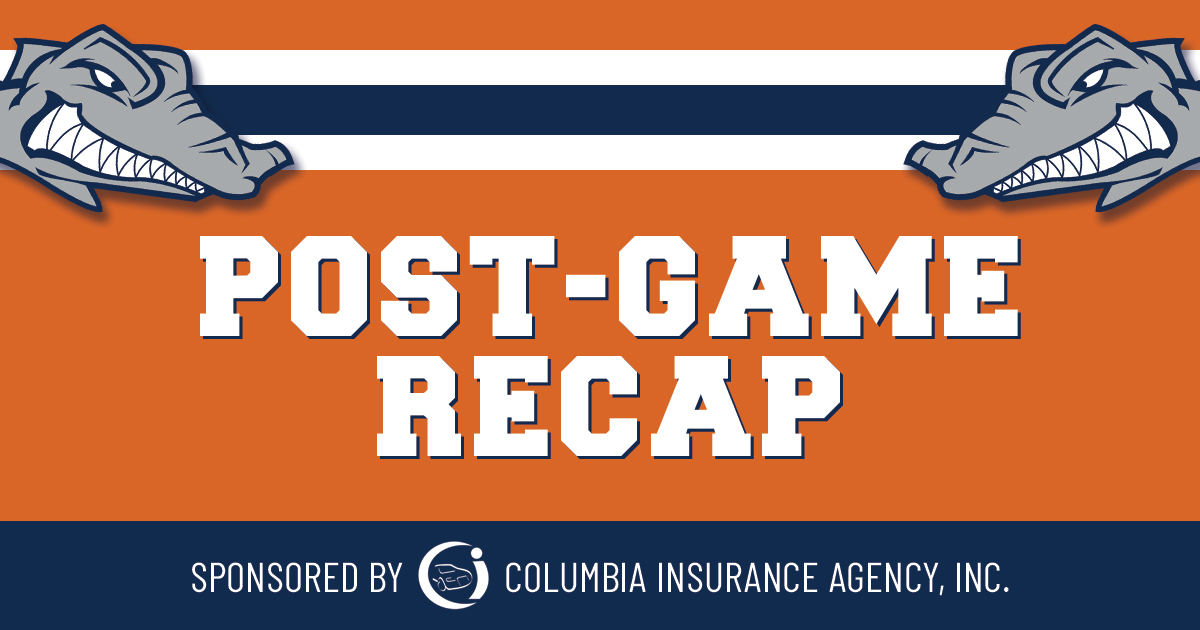 08/08/2020 7:52 PM
Second baseman Jonathan Luders (@SHUBaseball) had two of North Shore's run-scoring hits tonight. The @PIONEERSLHS product discussed a great night for the offense and his summer at Fraser: pic.twitter.com/cm1rUYuZyL

— North Shore Navigators (@NSNavigators) August 9, 2020
By Joshua Kummins
LYNN, Mass. -- The North Shore Navigators banged out 12 hits, got a six-inning performance from their starting pitcher and turned two double plays in the field on the way to a complete 7-1 win over the Westfield Starfires in Saturday night's Futures Collegiate Baseball League game at Fraser Field.
The Navs saw their three-game losing streak come to end and improved to 13-15 on the season, while Westfield's win streak of an equal length was snapped as it fell to 13-16.
Second baseman Jonathan Luders (Seton Hall) led a handful of North Shore players with multi-hit games, going 2-for-4 with a double and three RBI from his usual No. 9 spot in the batting order. Left fielder Sean Lawlor (Maine) also had a 2-for-4 game with two runs scored, and first baseman Cam Climo (UMass Lowell) hit his team-leading third home run.
North Shore starter Tom Chmielewski (Princeton) worked around Westfield left fielder Danny Crossen's (Northeastern) base hit two batters into the game and pitched a 1-2-3 inning in the second before his offense put up two runs on three hits to get the night's scoring going.
Third baseman Jake McElroy (Holy Cross) and Lawlor hit back-to-back singles to ignite the Navs at the plate with one out in the frame. After Westfield starter Garrett Coe (UConn) fired a strikeout, Luders ripped a two-run double down the line in left to make the first dent on the scoreboard for the home team.
The two-run start proved to be more than enough offense for Chmielewski, who became the second North Shore pitcher to deal for six complete innings in 2020. The Needham native allowed just two hits, a walk and struck out seven on the way to his first win of the summer, retiring 15 consecutive batters between his first and last frames.
The Navs extended their lead by another run in the third after Climo took Coe deep for a leadoff shot out to left-center. Center fielder Sal Frelick (Boston College) was stranded on base after extending his hit streak to 15 consecutive games an inning later before North Shore added a fifth-inning run on designated hitter Logan Bravo's (Harvard) single through the left side.
Lawlor started North Shore's sixth with a triple to the right-field wall and scored after another Luders knock between third and shortstop two batters later.
Winthrop native Jack Wallace (Franklin Pierce) tossed a scoreless inning behind Chmielewski, but the Starfires crossed the plate with an unearned run on second baseman Braydon Seaburg's (Quinnipiac) grounder to short in the eighth. Catcher Johnny Tuccillo (Stony Brook) reached on an error to begin the frame.
The Navs got the run back and added another for good measure during their final at-bats of the night. Frelick came home on a wild pitch after drawing the first of three straight walks to begin the eighth. Climo capped off a two-RBI night with a run-scoring grounder to short.
Supporting an offensive attack that saw all nine starters reach base at least once, lefty reliever Patrick Hannon (Franklin Pierce) struck out two in the inning during which Westfield scored its lone run, and Derek Goldrick (Quinnipiac) closed out the win with a scoreless, one-hit frame.
Coe suffered his first loss for Westfield after allowing three runs on six hits while fanning four over the first four innings. Jimmy Hagan (Quinnipiac) pitched the next three frames and allowed two more of North Shore's tallies on six hits before Crossen finished the game with an inning of relief over which he allowed the final two runs on three walks and no hits.
At the plate, first baseman Ramon Jimenez (Boston College) recorded two of Westfield's five hits.
North Shore faces a quick turnaround before it takes the field on Sunday for a 1:35 p.m. contest against the New Britain Bees at New Britain Stadium.