News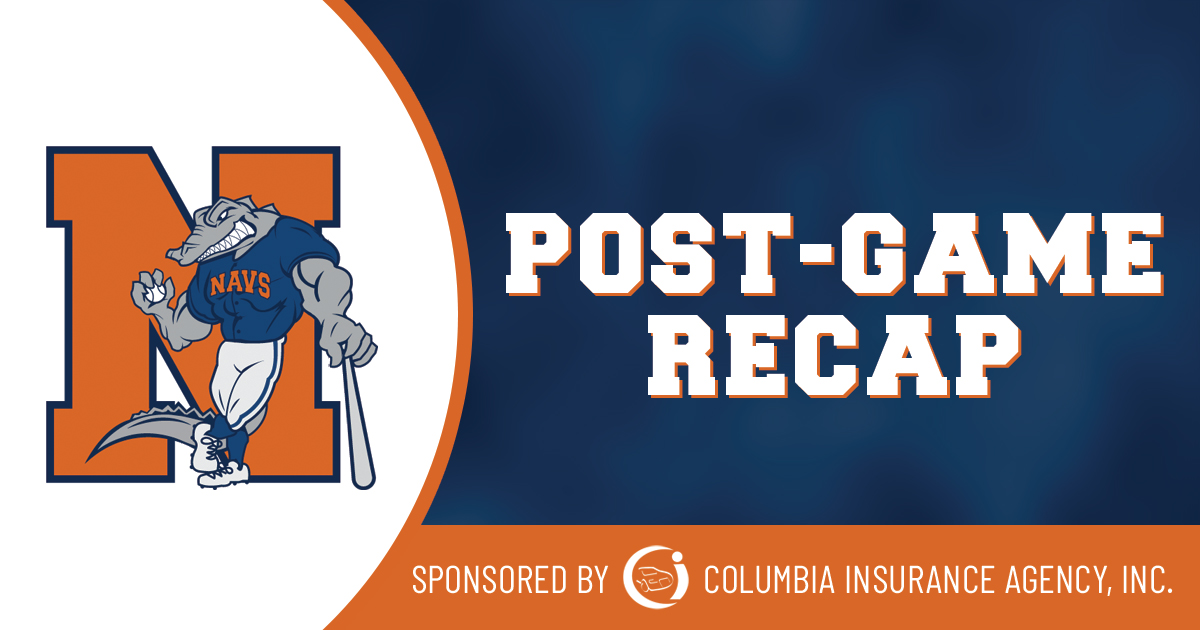 08/07/2020 8:57 PM
By Joshua Kummins
NEW BRITAIN, Conn. -- The New Britain Bees scored six times over the first two innings and never looked back on Friday night, posting a 6-1 win over the North Shore Navigators in Futures Collegiate Baseball League action at New Britain Stadium.
The Navs slipped to 12-15 on the season after their third consecutive loss, while New Britain improved to 11-17.
First baseman Logan Bravo (Harvard) and left fielder Sean Lawlor (Maine) co-led North Shore's offense with two hits apiece, while center fielder Ben Malgeri (Northeastern) crossed the plate with the team's lone run. Bravo, who doubled in the first inning, has now reached base in 18 straight games.
The Bees wasted little time getting on the scoreboard as a two-run first inning against North Shore starter Nate Espelin (Dayton) set the tone for the night.
After left fielder Zach Donahue (UConn) reached on an error and shortstop Danniel Rivera (Southern New Hampshire) singled, catcher Mike Caruso (Fairfield) drove home the game's first run on a sacrifice fly. Designated hitter Noah Martinez (Central Connecticut State) doubled New Britain's lead with a line single to right two batters later.
In the second, Swampscott native Luke Marshall (Stonehill) retired the first two batters he faced out of North Shore's bullpen before six straight reached base and four scored to give the Bees a commanding 6-0 lead. After Donahue singled and stole second, Rivera knocked a single to center while Caruso and Martinez added two more run-scoring hits in the following at-bats.
The Navs scored their lone run in the seventh after Malgeri and Bravo posted two hits in a three-batter span. Designated hitter Cam Climo (UMass Lowell) then reached on an error that brought home Malgeri with the Navs' lone tally.
Two North Shore runners were left aboard in five different innings throughout the game, including each of the first three. Left fielder Sean Lawlor (Maine) led off the eighth with a bunt single towards third base, but he and pinch-hitting outfielder Ryan Cervone (Northeastern) were both stranded to cap off the two-hit frame.
North Shore's final three relief pitchers combined to 6.1 innings of scoreless, three-hit ball. Peter Sakellaris (Virginia Tech) struck out three over the 3.1 frames immediately following Marshall's outing. Parker Browne (Suffolk) tossed two scoreless before Colin Jaena (Stonehill) ended his inning of work with a strikeout.
Josh Vincent (Eastern Connecticut State) earned his second win of the season for New Britain as he pitched five innings, allowing just a single hit while striking out seven. Tim Blaisdell (Hartford) recorded a four-inning save. At the plate, Rivera and Martinez had two hits apiece while Caruso and Martinez combined for five of the team's six RBI.
The Navs will return to Fraser Field to host the Westfield Starfires at 6 p.m. Saturday.