News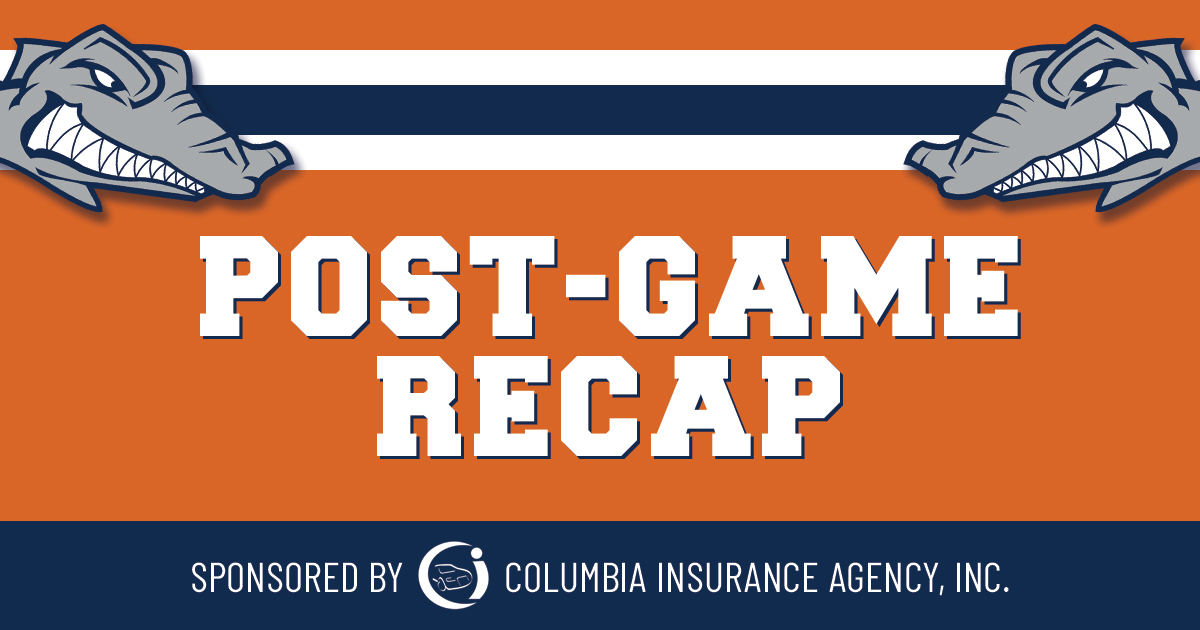 08/05/2020 7:40 PM
The Navigators were defeated by the Silver Knights with a final score of 5-1 at Fraser Field tonight. @emma_carman_ had the chance to catch up with Griffin Green (@HokiesBaseball) post-game about his night on the mound! pic.twitter.com/5FiwrtGmXv

— North Shore Navigators (@NSNavigators) August 6, 2020
By Joshua Kummins
LYNN, Mass. -- The North Shore Navigators could not make it three wins in a row in Futures Collegiate Baseball League action on Wednesday night as the visiting Nashua Silver Knights scored three times in the second inning and never looked back on the way to a 5-1 triumph at Fraser Field.
North Shore slipped to 12-13 on the season, while second-place Nashua used its sixth win in 10 games to rise to 15-11.
Five different Navs players recorded hits in the game as Nashua starter Griffin Young (Wheaton) held them largely in check over six innings of one-run ball with seven strikeouts. Left fielder Sean Lawlor (Maine) had a hit and drove in third baseman Cody Morissette (Boston College) with North Shore's lone run of the game on a second-inning single.
Saugus native Todd Tringale (Northern Essex CC) worked around Silver Knight shortstop Nick Shumski's (Merrimack) one-out double and a two-out walk to post a zero in the first inning of his start for North Shore, but the visitors got on the board first during the following frame.
Tringale struck out the first batter he faced before a hit batter and two consecutive walks set the table for the game's first run. Nashua left fielder Ben Rounds (Harvard) singled past a diving shortstop Sal Frelick (Boston College) to score third baseman Luke Beckstein (Kansas State) and give the Silver Knights a 1-0 lead. Shumski followed with a bases-loaded walk, and right fielder Jared Dupere's sacrifice fly to right made it a three-run game.
The Navs quickly responded with a run of their own to cut the deficit to 3-1. After Morissette and designated hitter Cam Climo (UMass Lowell) led off with back-to-back singles, Lawlor knocked a base hit through the right side of the infield to provide North Shore's offense.
After Tringale departed in line for his second loss, reliever Griffin Green (Virginia Tech) kept the Navs in the game over the next three innings as he allowed just one hit, two walks and struck out three. The offense was unable to convert after Frelick's one-out single in the third as Young began a stretch of 11 consecutive batters retired.
Keegan added Nashua's fourth run on a single past third base in the seventh. Shumski's second hit of the game led off the frame, and Dupere doubled him across the diamond to third before coming in to score. Ricky Alexy (Southern New Hampshire) then rolled up a double play ball that scored the Knights' final tally, but a strikeout cut the threat short and limited the inning's damage to two runs.
Patrick Hannon (Franklin Pierce) and Derek Goldrick (Quinnipiac) both pitched hitless, scoreless innings with a strikeout following Alexy out of the bullpen.
The Navs had runners on base in three consecutive innings to finish the game, but a trio of Nashua relievers combined to post zeroes following Young.
Morissette drew a leadoff walk and stole second in the seventh before Nick Guarino (Clark) silenced the offense by striking out two of the next three. Pinch hitter Alex Haba (Merrimack) began North Shore's following frame with an infield single, while first baseman Logan Bravo (Harvard) and Morissette were left aboard following walks as Nashua's Chris Chaney (Maryland) retired the last three batters he faced in the ninth and locked down his third save.
The Navs and Silver Knights return to Fraser Field for another 6 p.m. contest on Thursday.