News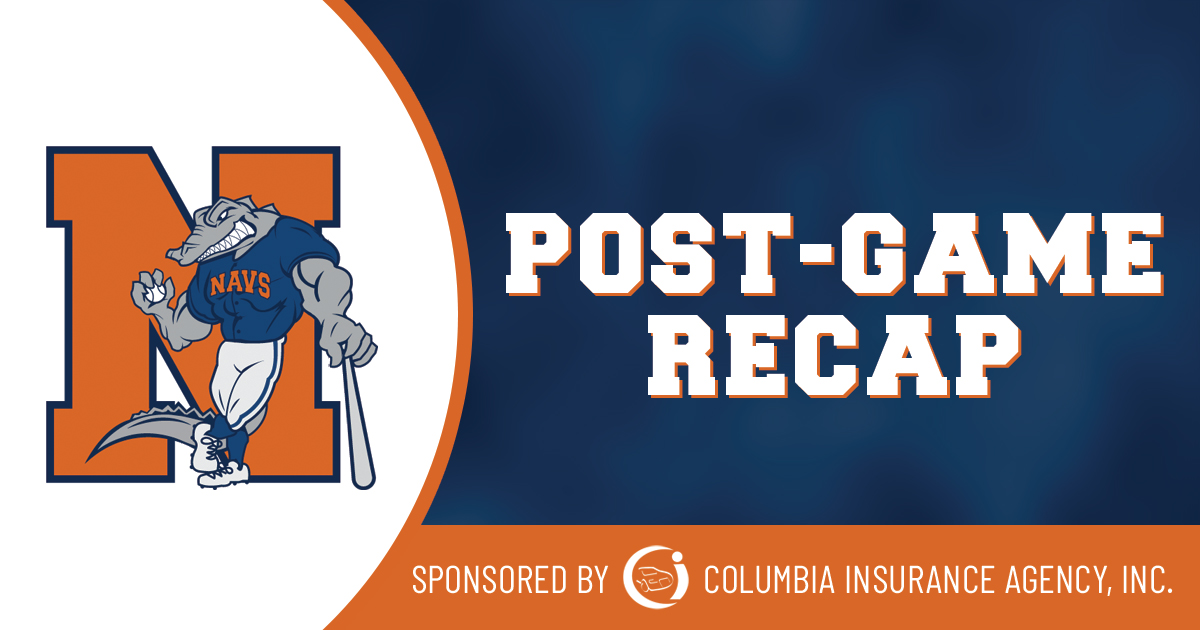 08/02/2020 8:57 PM
By Joshua Kummins
LYNN, Mass. -- The North Shore Navigators banged out 10 total hits and scored in each of the first six innings of Sunday night's Futures Collegiate Baseball League game and never looked back en route to a 10-1 win over the Brockton Rox at Fraser Field.
North Shore used its second consecutive win to improve to 12-12 on the season and move into third place in the league standings. Brockton slides to 12-13.
Center fielder Ben Malgeri (Northeastern) and designated hitter Logan Bravo (Harvard) both finished 2-for-4 with two runs scored. Malgeri also doubled and drove in two more runs. Catcher Ryan Turenne (Maine) helped to punctuate the lopsided victory with a three-run home run in the third inning.
The Navs continued their recent run of quick-strike offense as they scored first in the first inning for the third consecutive game. After second baseman Sal Frelick (Boston College) led off the game with an infield single and stole second, Malgeri knocked a run-scoring double into the left-center gap.
Third baseman Jake McElroy (Holy Cross) came around to score North Shore's second run without the benefit of a hit from the offense in the following frame. The North Andover native drew a one-out walk, advanced to second on Rox starter Chris Knight's (George Washington) wild pitch, took third on right fielder Ryan Cervone's (Northeastern) grounder to second and scored on another wild pitch.
North Shore put up a crooked number in the third, scoring three runs on three hits to take a commanding 5-0 lead. Malgeri started off the frame with an infield single before Bravo drew a walk. Turenne extended the lead with one swing of the bat, launching a three-run shot out to right for his second homer of the week.
The Navs continued their offensive surge with single runs in the next two innings. Cervone opened the fourth with a single up the middle, stole second and scored on back-to-back ground balls to second base by shortstop Juan Martinez (New Mexico JC) and Frelick. The latter 4-3 ball drove in a run and gave the home team a six-run lead.
McElroy extended the home team's lead to 7-0 with a two-out base hit to right field in the fifth, scoring first baseman Alex Brickman (Dayton) after a one-out walk and two wild pitches.
Swampscott native Gavin Sullivan (Stetson) earned his third win of the summer after striking out eight batters over 5.2 innings of four-hit, one-run ball. The lone run allowed came on Rox left fielder Evan Sleight's (Rutgers) leadoff, inside-the-park home run off the right stanchion of the batter's eye in the sixth.
North Shore immediately responded with two runs during the bottom half of the frame as Bravo roped a two-out triple and scored himself on a passed ball. Malgeri followed Martinez's infield single and Frelick's walk with an eighth-inning sacrifice fly to round out the Navs' scoring.
Luke Marshall (Stonehill) followed Sullivan out of the bullpen and allowed just one hit while striking out four over 2.1 innings. Derek Goldrick (Quinnipiac) pitched a scoreless ninth inning to close out the win, which was North Shore's fifth of the season in the head-to-head series with Brockton.
Knight allowed seven earned runs on six hits and five walks over the first 4.2 innings as he was dealt his first loss of Brockton's season. Patrick Webler (Southern Connecticut State) closed out the game. Designated hitter Mike Khoury (Brandeis) recorded two of the five base hits for the Rox.
The Navs are scheduled to return to Fraser Field for three straight games to begin the upcoming week. Following a Monday night off, North Shore will host the Westfield Starfires at 6 p.m. on Tuesday.