News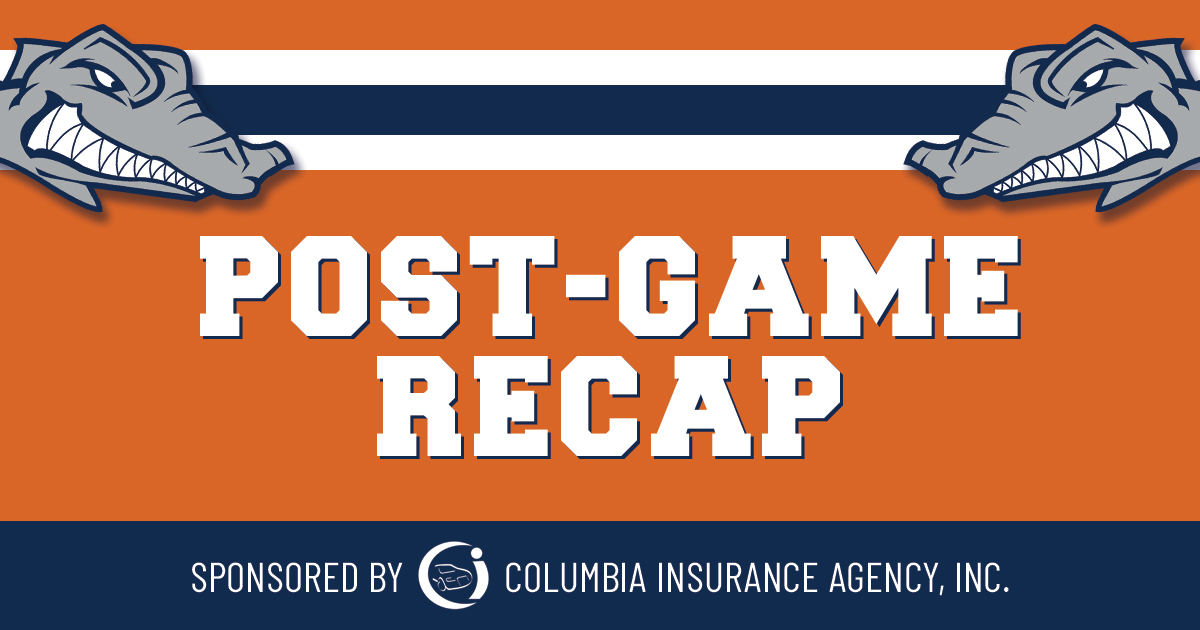 07/26/2020 5:54 PM
By Joshua Kummins
LYNN, Mass. -- The North Shore Navigators scored four runs in the ninth inning of Sunday's Futures Collegiate Baseball League game, but the Nashua Silver Knights marked the scoreboard in five of their nine innings at the plate and banged out 15 hits en route to a 10-4 win at Fraser Field.
North Shore slipped to 8-10 on the season with its third consecutive loss, while Nashua maintained its second-place hold after improving to 12-8.
Ten different players registered hits for the Navs including shortstop Juan Martinez (New Mexico JC) who hit a two-run triple as part of the four-run final inning. Logan Bravo (Harvard) started the game at that position and continued his hot hitting of late, extending his streak to nine consecutive games with a first-inning single.
Nashua scored the only runs it needed in the first inning as first baseman Dominic Keegan (Vanderbilt) hit a two-run home run out to right field. Catcher Dylan Jones (Franklin Pierce) doubled the visitors' lead with a two-run single two innings later.
The Silver Knights increased their output to five on a fourth-inning RBI grounder from left fielder Mike Rounds (UMass) before designated hitter John Mead (Franklin Pierce) and third baseman Lucas Stalman (Boston College) followed with run-scoring knocks in the fifth.
It was a strong night for several of North Shore's middle relievers as Nashua was held scoreless for three consecutive innings after it took a 7-0 lead. Saugus native Todd Tringale (Northern Essex CC) highlighted the group with a strong sixth inning, working around a single to strike out the side. Colin Jaena (Stonehill) and Will Carpenter (Fisher) also completed scoreless frames.
Nashua capped its scoring in the ninth when Jones and Rounds hit homers. The latter long ball scored two runs after Stalman doubled.
The Navs would not go down without some late fight, putting four runs and five hits on the scoreboard in their final frame. Designated hitter Jack Whorf (UMass) and third baseman Jake McElroy (Holy Cross) led off the inning with back-to-back base hits before catcher Dylan January (Franklin Pierce) drove in the home team's first run with a base hit to left in the next at-bat.
Center fielder Ben Malgeri (Northeastern) kept the line moving with a one-out single to right, and right fielder Ryan Cervone (Northeastern) brought the next run home on a sacrifice fly. Martinez delivered the big hit of the inning with a two-run triple to left before the Knights called Gabe Driscoll (Binghamton) out of the bullpen to record the final out.
Jones led Nashua's offense with a 4-for-5 game, a run scored and three RBI. Rounds also drove in three runs, and Keegan scored two and drove in two more as part of a 2-for-4 day.
On the mound, Jack DiCenso (Nichols) pitched two-hit ball over the first five innings to earn his first win of the season. Swampscott native Gavin Sullivan (Stetson) took the loss for North Shore as he allowed Nashua's first five runs over 3.2 frames.
The Navs continue their six-game homestand at 6 p.m. Tuesday against the Westfield Starfires.