News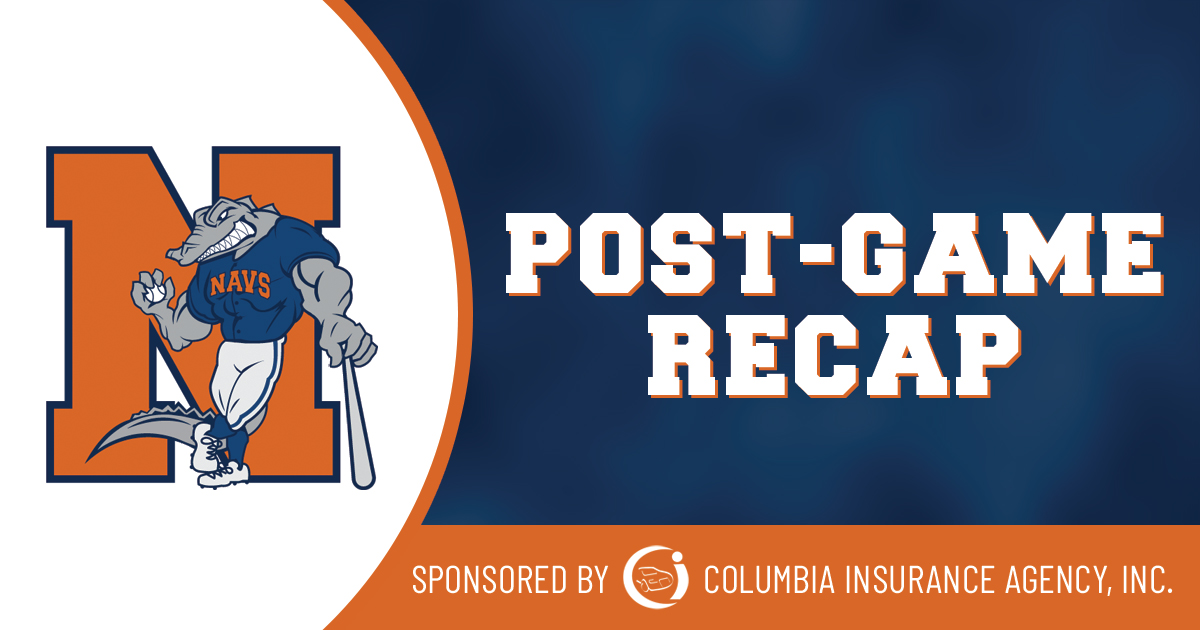 07/25/2020 8:57 PM
By Joshua Kummins
LYNN, Mass. -- The North Shore Navigators forced extra innings with a two-run eighth inning, but the Brockton Rox used five home runs in the tie-breaking Home Run Derby to walk away with a 6-5 win in Saturday night's Futures Collegiate Baseball League game at Fraser Field.
The Navs slipped to 8-9 on the season with their second consecutive loss, while Brockton returned to the .500 mark at 8-8 after winning the Derby tiebreaker by a 5-0 count.
Seven different North Shore batters recorded hits in the game, with shortstop Logan Bravo (Harvard) driving in two of the team's four runs and extending his hitting streak to eight consecutive games with an eighth-inning single. Center fielder Ben Malgeri (Northeastern) also crossed home plate with a pair of runs.
It was a strong night on the mound for North Shore as starter Evan Christopulos (Bentley) and three relief pitchers combined to strike out 19 batters, setting a Futures League single-game franchise record.
Christopulos posted nine strikeouts over the first four innings despite allowing two hits and two runs. Peter Sakellaris (Virginia Tech) fanned four over the next two innings in relief, Luke Marshall (Stonehill) got two of his four outs by way of the strikeout and Griffin Green (Virginia Tech) closed the game with four over 2.2 hitless frames.
Christopulos and Brockton counterpart Justin Garcia (Roger Williams) matched zeroes in the first inning, but the Rox drew first blood an inning later after shortstop Patrick DeSalvo (Georgetown) hit a two-out double and scored on second baseman James Dolan's (Saint Rose) single.
After Garcia struck out four of the first six batters he faced (out of eight total in 4.1 innings of work), the Navs broke through with their first run of the game in the bottom of the third. Right fielder Jack Whorf (UMass) beat out a leadoff infield single, advanced on a passed ball and a wild pitch, and scored on Bravo's two-out walk with the bases loaded.
Brockton started the fourth inning by tipping the score in its favor on DeSalvo's sacrifice fly before a pair of runs in the following frame put the Navs ahead. In the fifth, North Shore got a leadoff single from second baseman Jonathan Luders (Seton Hall) and a Malgeri triple to center to score a run before Lawlor's bases-loaded walk changed the scoreboard again.
The Rox offense added single runs in the sixth, seventh and eighth innings to take a 5-3 lead. DeSalvo opened the run with a two-out RBI single before designated hitter Joe Bramanti (Maine) dropped a solo home run over the right-field fence to put Brockton back in front. Dolan's second run-scoring single of the game gave Brockton some insurance after catcher David Driscoll (Williams) hit a leadoff double in the eighth.
After designated hitter Cam Climo (UMass Lowell) and first baseman Alex Brickman (Dayton) were stranded on base after back-to-back, one-out singles in the seventh, North Shore scored twice on one hit and one error in its half of the next frame. Luders was hit by a pitch with one out before moving to second base on Malgeri's fielder's choice grounder. After Brockton reliever Joey Walsh (Boston College) struck out Navs third baseman Cody Morissette (Boston College) for the second out, Luders scored on a wild pitch and Bravo knotted the score with a single through the left side.
Green faced the minimum number of Brockton batters over his eight outs, striking out the last two he faced to give the Navs a chance to walk it off in the bottom of the 10th inning. Walsh was just as strong over two complete frames to finish the game, striking out four without allowing another hit.
With the score tied after 10 innings, the Navs faced their first Home Run Derby tiebreaker of the season. Third baseman Buddy Dewaine (Central Connecticut State) left the yard five times during Brockton's three-minute round to clinch the win.
The Navs continue their six-game homestand at 4 p.m. Sunday against the Nashua Silver Knights.