News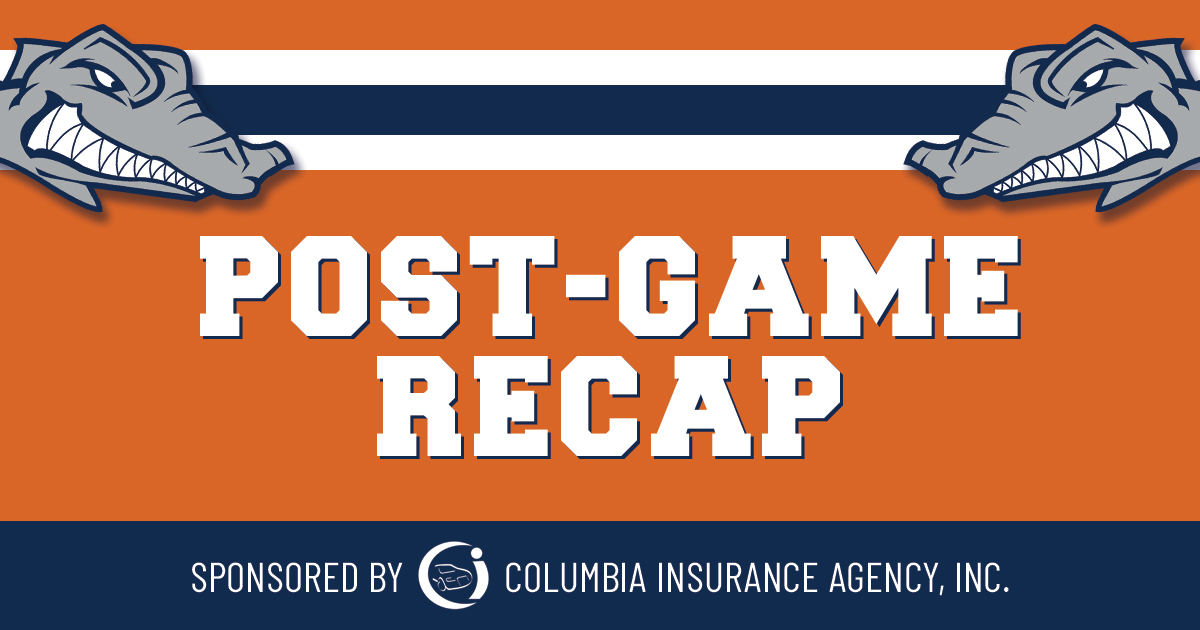 07/21/2020 7:50 PM
Hear from winning pitcher, @dangracia24 (@FPUBaseball1) after tonight's win. pic.twitter.com/kcDc9PaVXm

— North Shore Navigators (@NSNavigators) July 22, 2020
By Joshua Kummins
LYNN, Mass. -- The North Shore Navigators stormed back for a big Futures Collegiate Baseball League win on Tuesday night, scoring six runs in the eighth inning on the way to defeating the visiting Brockton Rox, 9-6, at Fraser Field.
The Navs jumped back above the .500 mark at 8-7 on the season. Brockton fell to 7-6 as its five-game winning streak came to an end.
Seven straight North Shore hitters reached base to start the big eighth inning in which the team recorded five of its 11 total hits. Designated hitter Sean Lawlor (Maine), center fielder Ben Malgeri (Northeastern) and second baseman Jonathan Luders (Seton Hall) had two hits apiece, while right fielder Ryan Cervone's (Northeastern) three-run triple ended the none-out offensive run and put the Navs ahead for good.
Lawlor delivered a two-run single to put the Navs within a run and scored the tying run himself on an error following left fielder Jack Whorf's (UMass) single to right field. A few batters later, Cervone delivered the big hit that tipped the scoreboard for the final time. Three different Navs scored multiple runs in the game, and Malgeri also drove in two more.
After North Shore starter Jack Wallace (Franklin Pierce) and his Brockton counterpart Tim Noone (Babson) worked around first-inning baserunners, both teams scored twice in the second frame. The Rox started their offense with back-to-back singles before designated hitter JP Knight (Bryant) drove home the game's first run on a ground ball.
Third baseman Jake McElroy (Holy Cross) drew a leadoff walk to start up North Shore's offense in a two-run second inning and moved up a base on Lawlor's single up the middle. The Lynnfield native Luders dropped a single into center to bring home the Navs' first run before Malgeri's knock to left tied the game at 2-2.
Brockton edged ahead a half-inning later on right fielder Andy Marra's (Georgetown) two-out single. The visitors extended their lead to 6-2 with a three-run, four-hit sixth inning as designated hitter JP Knight (Tufts) and second baseman Pat Roche (Boston College) delivered consecutive run-scoring triples and catcher David Driscoll (Williams) followed with a double.
The Navs started on the comeback trail in the seventh. After Whorf drew his second walk in as many plate appearances, Luders moved him over with a sacrifice bunt back to the mound. Malgeri put North Shore back on the scoreboard in the following at-bat with a single over Jake Gelof's (Virginia) head at shortstop.
One inning later, North Shore sent 10 men to the plate and won the game with six runs on five hits. Swampscott native catcher Dylan January (Franklin Pierce) led off the rally with a double before McElroy drew a walk and both runners moved up on Rox reliever Josh Lajoie's (St. John's) wild pitch. Lawlor's hard-hit single to third kicked into shallow left and scored a pair in the next at-bat before Luders placed a bunt single towards third base and Malgeri walked to load the bases.
After the Rox called Nate Tellier (UMass Dartmouth) out of the bullpen, Cervone delivered the ultimate knockout blow with the bases-clearing, three-run triple down the right-field line.
North Shore's opportunity to come back and snap its brief two-game losing skid came thanks in part to some strong work from the bullpen. Griffin Green (Virginia Tech) pitched a scoreless sixth inning in his sixth appearance of the summer before Danny Gracia (Franklin Pierce) struck out two over the following two frames of no-hit ball to earn his first win.
After the Navs posted the winning offense, Marblehead's own Beau Dana (Dickinson) worked around a ninth-inning walk and struck out a batter to post his league-leading fifth save of the season.
Marra, Roche and first baseman Joe Bramanti (Maine) all had two hits for the Rox. Knight and Roche drove in two runs apiece. On the mound, Lajoie suffered his second loss of the season as he was unable to record an out while getting charged with four runs on six hits and two walks after Noone pitched the first six innings and Ryan Shea (Stevens) worked the following frame.
The Navs return to the road on Wednesday night to take on the Nashua Silver Knights. First pitch at Historic Holman Stadium is set for 6 p.m.