News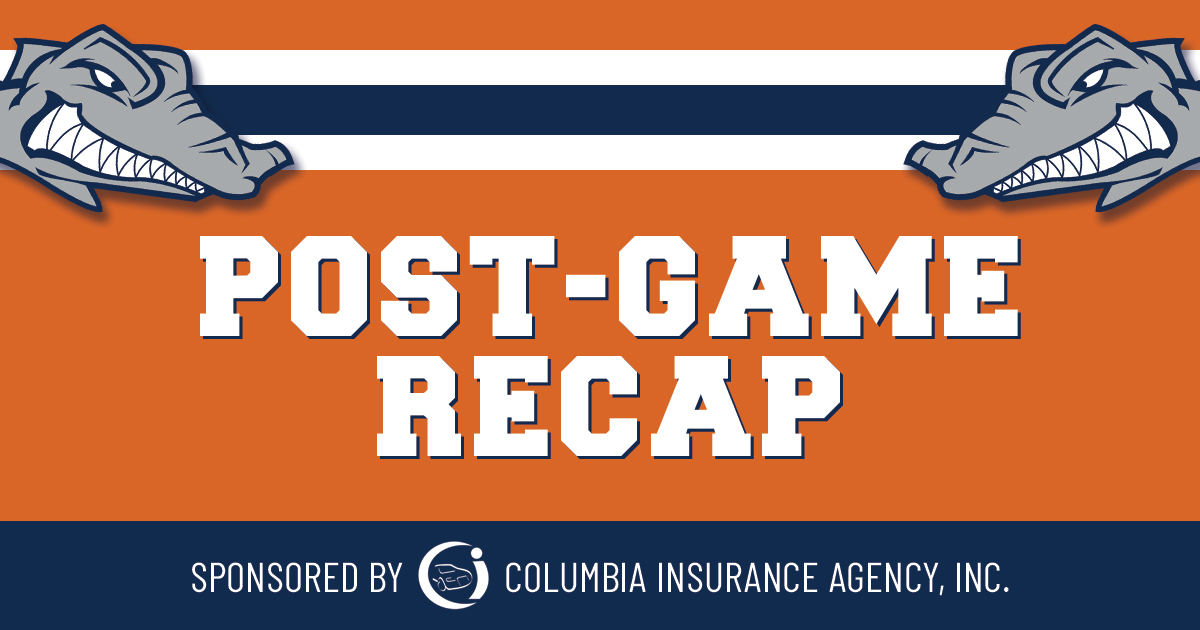 07/18/2020 8:16 PM
By Joshua Kummins
WESTFIELD, Mass. -- The North Shore Navigators showed some ninth-inning fight in Saturday night's Futures Collegiate Baseball League game at Billy Bullens Field, but a four-run finish was not enough in an 8-7 loss to the Westfield Starfires.
North Shore slipped to 7-6 on the season after breaking a five-game losing streak with Thursday's 4-1 win over Worcester. Westfield improved to 6-5 with its third home win of the season against the Navs.
Right fielder Ben Malgeri (Northeastern) led North Shore's offense with three hits and two runs scored. First baseman Logan Bravo's (Harvard) pair of hits included a two-run home run as part of the Navs' four-run final frame. Designated hitter Alex Brickman (Dayton) also logged a pair of hits and scored a run, while center fielder Cam Climo (UMass Lowell) drove in two runs.
The Starfires started the scoring with a crooked number in the second inning as the table was set for consecutive RBI from the top three hitters in the lineup. After two singles and a hit batter against North Shore starter Gavin Sullivan (Stetson), center fielder Andre Marrero (Quinnipiac) singled over shortstop before left fielder Mark Coley (Rhode Island) and first baseman Reggie Crawford (UConn) followed with a fielder's choice and a ground-rule double to drive in runs.
Sullivan worked around a pair of two-out baserunners in the second before Westfield extended its lead to 4-0 on Marrero's solo homer to left-center an inning later. The Swampscott native struck out four during his four-inning start for the Navs, but he allowed four runs on eight hits and was charged with his first loss.
North Shore got its offense going when catcher Peter Burns (Boston College) and Brickman recorded back-to-back singles off Westfield lefty Jeff Taylor (Millersville) in the fifth. However, Climo's double play ball ended the inning without any runs from the Navs.
The visitors finally cracked the scoreboard in the sixth after Malgeri ripped a two-out double to left and came across the plate on third baseman Cody Morissette's (Boston College) seeing-eye single past a diving Crawford at first.
Westfield recovered its four-run lead during the following half-inning as Marrero lifted his second leadoff homer in as many at-bats and third of the season just out of Malgeri's reach over the wall in right.
Climo's two-run homer to left cut North Shore's deficit to 5-3 in the top of the seventh, but Westfield scored three runs on three hits against Navs reliever Cam Seguin (UMass Lowell) put the game out of reach during the bottom half of the frame. After catcher Johnny Tuccillo (Sacred Heart) was hit by a pitch to lead off the inning, right fielder Danny Crossen (Northeastern) sent a two-run shot out to left and Coley ripped another run-scoring hit three batters later.
Danny Gracia (Franklin Pierce) was a bright spot out of North Shore's bullpen as he tossed the final two innings of two-hit, scoreless ball and struck out a pair.
The Navs nearly completed the comeback after loading the bases to begin the ninth on a walk, a hit batter and Malgeri's bloop single into left. A wild pitch scored one run and Morissette's grounder to second scored another before Bravo put one final dent into the deficit with a two-run shot to left.
Westfield native Jimmy Hagan (Quinnipiac) settled down after allowing Bravo's homer and retired the side to record his first save of the season. Taylor earned his second win after allowing a run on five hits and striking out six over the first six frames.
The Navs return to the road on Sunday afternoon to meet the Nashua Silver Knights at Historic Holman Stadium. First pitch from the Granite State is set for 3 p.m.