News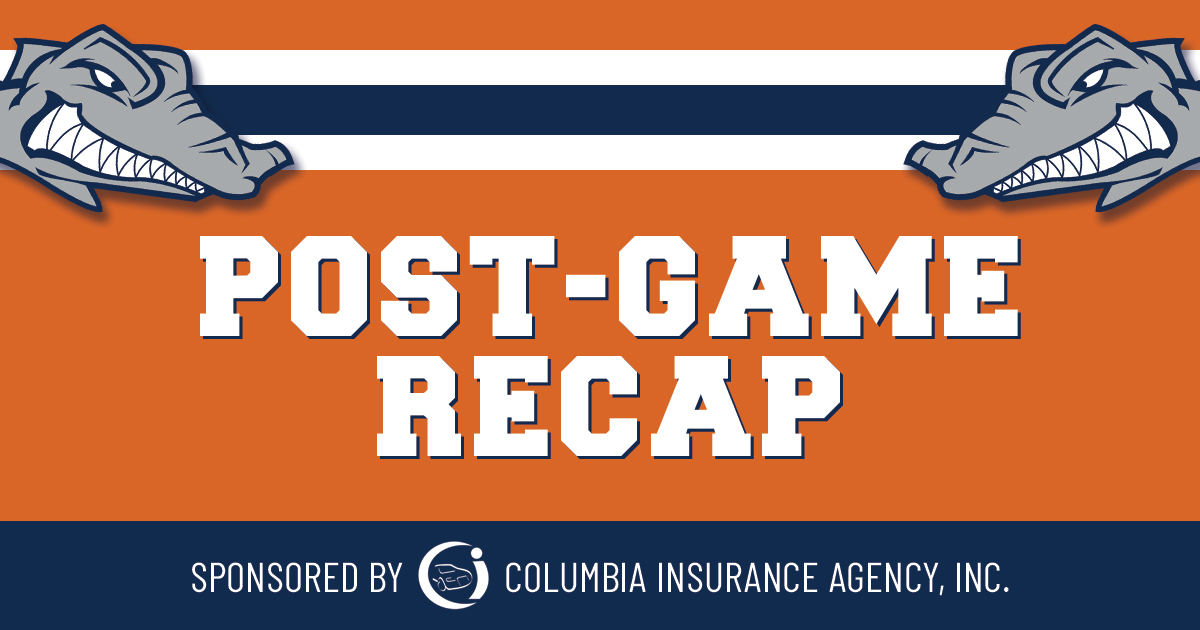 07/14/2020 7:18 PM
The @NewBritainBees defeated the Navigators tonight with a final score of 3-2. Here is @emma_carman_ post-game with @tomchmielewski5 (@PUTigerBaseball). pic.twitter.com/olLJ3mXz83

— North Shore Navigators (@NSNavigators) July 15, 2020
By Joshua Kummins
LYNN, Mass. -- The North Shore Navigators suffered another narrow loss in Futures Collegiate Baseball League play on Tuesday night as they were limited to five hits and dropped a 3-2 decision to the New Britain Bees at Fraser Field.
North Shore slipped to 6-4 on the season following its fourth consecutive loss, while New Britain improved to 3-5 by winning in its first-ever visit to Lynn.
Lynnfield native second baseman Jonathan Luders (Seton Hall) registered the lone RBI in the game for North Shore, while first baseman Logan Bravo (Harvard) logged another one of the team's five hits and also came across the plate for a run scored. New Britain starter Drew Mead (Marymount) struck out 10 Navs and limited them to just four hits over the first seven innings.
New Britain recorded nearly all the offense they needed with two runs against Navs starter Jack Wallace (Franklin Pierce) in the second inning, but the Navs were quick to respond with a pair of runs in the bottom half.
After designated hitter Andrew Cain (New Haven) hit a leadoff double to right and took third on center fielder Ryan Bagdasarian's (Eastern Connecticut State) single, the game's first run scored on an error following Bagdasarian's successful steal of second. Right fielder Kyle Brennan (Endicott) doubled the Bees' lead with a base hit to right two batters later.
Bravo hit a one-out single through the middle to start up the offense in the last of the frame before catcher Peter Burns (Boston College) knocked one to right that scored Bravo following a two-base error. After left fielder Cam Climo (UMass Lowell) beat out an infield single and third baseman Jake McElroy (Holy Cross) walked, Luders sent an RBI hit through the right side to knot the score.
North Shore was unable to muster any offense after the second inning as Mead was outstanding in his second start of the summer, fanning multiple batters in four of his seven frames. The Bees scored their go-ahead run in the fourth as catcher David Howarth (Northeastern) came across on Brennan's sacrifice fly to left after hitting a one-out single.
New Britain left runners on base in each of its last four innings, but North Shore's combination of Tom Chmielewski (Princeton) and Griffin Green (Virginia Tech) was strong over five frames in relief of Wallace. The pair of rising freshmen combined to allow just four hits and strike out five. Chmielewski recorded a strikeout in each of his three innings.
The Bees put each of their first three baserunners aboard in the eighth inning before McElroy led a stellar defensive effort, posting a force out at the plate and then a 5-2-3 double play to put a zero on the scoreboard.
North Shore was unable to convert after right fielder Ben Malgeri's (Northeastern) one-out hit in the eighth. Tyshaun Diaz (Southern Connecticut State) fanned two North Shore batters over two frames of one-hit ball to record his first save with the Bees.
Wallace was charged with a hard-luck loss as he struck out three over four innings of five-hit, three-run ball. Just one of the three runs allowed by the Winthrop native was earned.
The Navs return to action on Wednesday night with their first of two games in three days against the Brockton Rox at Campanelli Stadium. First pitch is set for 5 p.m.