News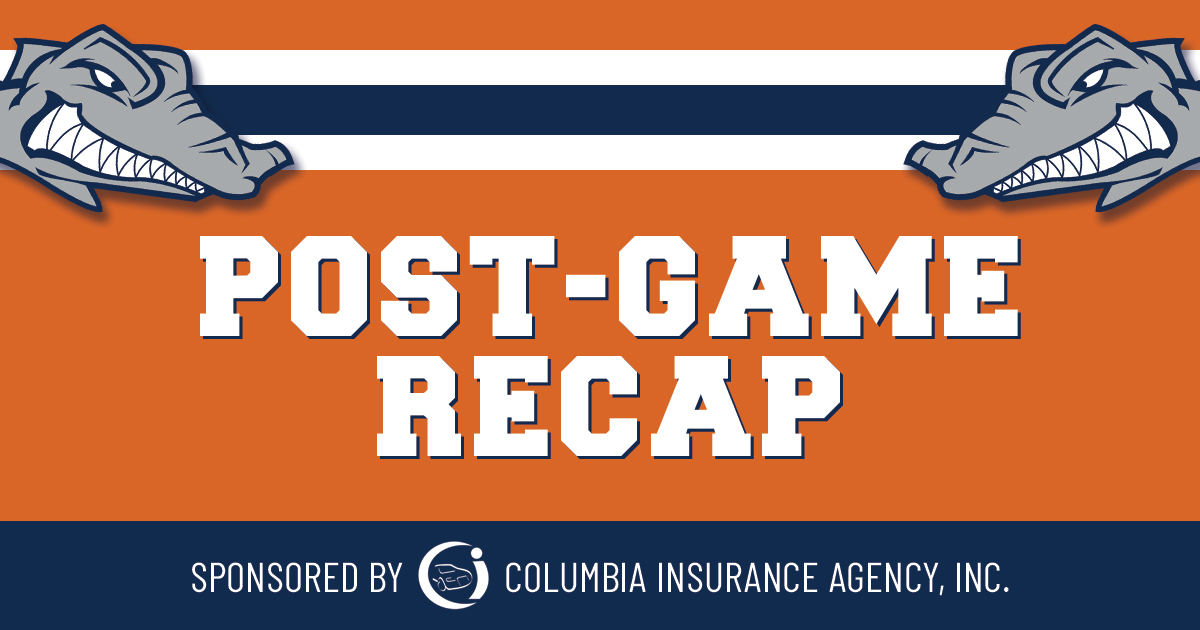 07/10/2020 6:58 PM
.@emma_carman_ and @peter_burns12 (@BCBirdBall) after tonight's win against the @SilverKnightsNH! pic.twitter.com/Xgb77lVrjv

— North Shore Navigators (@NSNavigators) July 11, 2020
By Joshua Kummins
LYNN, Mass. -- The North Shore Navigators continued their early-season run atop the Futures Collegiate Baseball League, scoring in their first four trips to the plate en route to a 6-2 win over the visiting Nashua Silver Knights on Friday night at Fraser Field.
The win was North Shore's sixth straight to begin the season, matching the best start in franchise history originally set in 2013 and increasing its lead atop the league standings to 3.5 games. Nashua saw its three-game winning streak come to an end during its first visit to Lynn this season, falling to 3-4.
After being named Thursday's FCBL Player of the Night, shortstop Cody Morissette (Boston College) went 3-for-4 with a triple, a run scored and three RBI. Right fielder Ben Malgeri (Northeastern) followed Morissette's triple with one of his own, while center fielder Sal Frelick (Boston College), third baseman Jake McElroy (Holy Cross), second baseman Jonathan Luders (Seton Hall) and catcher Peter Burns (Boston College) added two hits apiece.
The Navs jumped on the scoreboard first for the second straight night, scoring a pair of first-inning runs just four batters into the game before marking the scoreboard in each of the next three frames.
Malgeri was hit by a pitch following the first out of the opening frame, Morissette sent a run-scoring triple into the bullpen in right to open North Shore's scoring. Morissette doubled the Navs' lead by crossing the plate on first baseman Alex Brickman's (Dayton) single through the shortstop's hole.
McElroy opened the second inning with a single just past first base and took the next base on a sacrifice bunt by Luders. Malgeri knocked home the game's third run on North Shore's second triple in as many innings and his third of the young season, splitting the center and right fielders.
In the third, Burns and first baseman Logan Bravo (Harvard) posted back-to-back singles with one out and advanced on a wild pitch. Burns came around to score on left fielder Ryan Cervone's (Northeastern) grounder to second.
Morissette rounded out North Shore's scoring in the fourth inning as he posted a two-run single with one out. Luders began the frame with a single against Revere native and former Austin Prep pitcher Robert Cobb (Nichols), who relieved starter Joseph Quintal (Fordham) after three complete frames.
Four runs proved to be more than enough for Gavin Sullivan (Stetson) who allowed just two hits and one walk over four scoreless innings on the mound for North Shore. The Swampscott native struck out four and clinched his second win in as many appearances, both of which have come against the same Nashua team.
Four North Shore relievers posted scoreless innings following Sullivan including Parker Browne (Suffolk) and Jack Wallace (Franklin Pierce) who struck out two apiece.
Nashua scored its only runs in the top of the ninth after a single, walk and error loaded the bases. Left fielder Ben Rounds (Harvard) drew a bases-loaded walk and catcher Dylan Jones (Franklin Pierce) scored on a wild pitch. Luke Marshall (Stonehill) entered the game with the bases still loaded four batters into the final frame and struck out the side for his first save as a Navigator.
The Navs close out the home-and-home series with Nashua at 6 p.m. on Saturday from Historic Holman Stadium.