News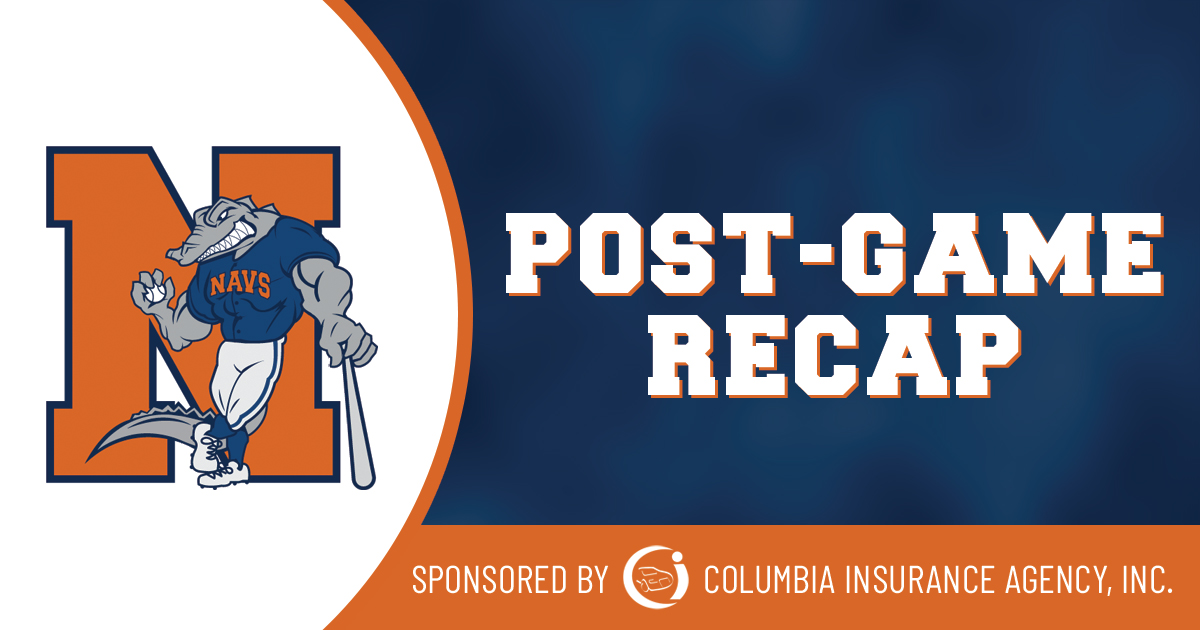 07/09/2020 7:15 PM
.@CodyMorissette (@BCBirdBall) certainly looks like a @FuturesLeague Player of the Night after going 3-for-5 with a run scored and five RBI. Hear from him here! pic.twitter.com/fem2biqKfu

— North Shore Navigators (@NSNavigators) July 10, 2020
By Joshua Kummins
BROCKTON, Mass. – The North Shore Navigators continued their impressive run to start the Futures Collegiate Baseball League season, posting a season-high mark in hits for the third straight game on the way to an 10-3 win over the Brockton Rox on Thursday night at Campanelli Stadium.
North Shore improved to 5-0 on the season, continuing the team's best start since going 6-0 in 2013. Brockton fell to 1-3 following its third straight loss and second to the Navs in as many days.
Boston College center fielder Sal Frelick and shortstop Cody Morissette combined for six hits, three runs scored and six RBI out of the No. 1 and No. 3 spots, respectively, to lead North Shore's 14-hit attack. Morissette went 3-for-5 with a run scored and three RBI. Frelick and right fielder Ben Malgeri (Northeastern) both crossed the plate twice.
The Navs jumped out to a 1-0 lead just three batters into the game as Morissette hit a sacrifice fly after Frelick hit a leadoff double into the left-center field gap and Malgeri sent a single into shallow center.
Brockton benefitted from a hit and an error to score a run in its half of the opening frame. Center fielder Joel Lara (Franklin Pierce) drew a leadoff walk before reaching base on Morissette's throwing error and stealing third. After Navs starter Cedric Gillette (Merrimack) got his second out by way of the strikeout, first baseman Joe Bramanti (Maine) drove home the equalizing run on a single up the middle.
Gillette settled down quickly after the early run, finishing his three scoreless frames with three strikeouts. The Andover native faced the minimum over his final two innings, striking out two in a 1-2-3 second en route to the win in his second appearance and first start of the summer.
A three-run fourth inning helped the Navs break the game open. After Josh Lajoie (St. John's) retired his first batter in relief of Brockton starter Will Greer (Bucknell), the visitors put four straight runners aboard to produce the offense.
Second baseman Jonathan Luders (Seton Hall) opened that inning's stretch with a walk and after Frelick dropped a single into shallow right, Malgeri put North Shore ahead with a line double to left. In the next at-bat, Morissette lined a two-strike, two-run single to center.
The Navs added two more runs in the fifth as first baseman Logan Bravo (Harvard) scored on a wild pitch and left fielder Ryan Cervone (Northeastern) brought home third baseman Jake McElroy (Holy Cross) on a grounder after drawing a walk. An inning later, Bravo made it a 7-1 game with a double to right.
Brockton got two runs back in the sixth on shortstop Jake Gelof's (Virginia) two-out base hit, but Morissette posted run-scoring singles in each of the last two frames to finish the night's scoring. Morissette's ninth-inning knock came with two outs and followed Frelick's double to center.
The Navs limited Brockton to five hits on the night including just four after Gillette's three-inning start. Four of North Shore's six relief pitchers registered strikeouts including Evan Christopulos (Bentley) who fanned two in a 1-2-3 frame. Gelof had three of the five knocks and two of the three RBI for the Rox.
North Shore returns to its friendly confines of Fraser Field on Friday night to host the Nashua Silver Knights in the first of back-to-back games between the two teams. First pitch is set for 6 p.m.