News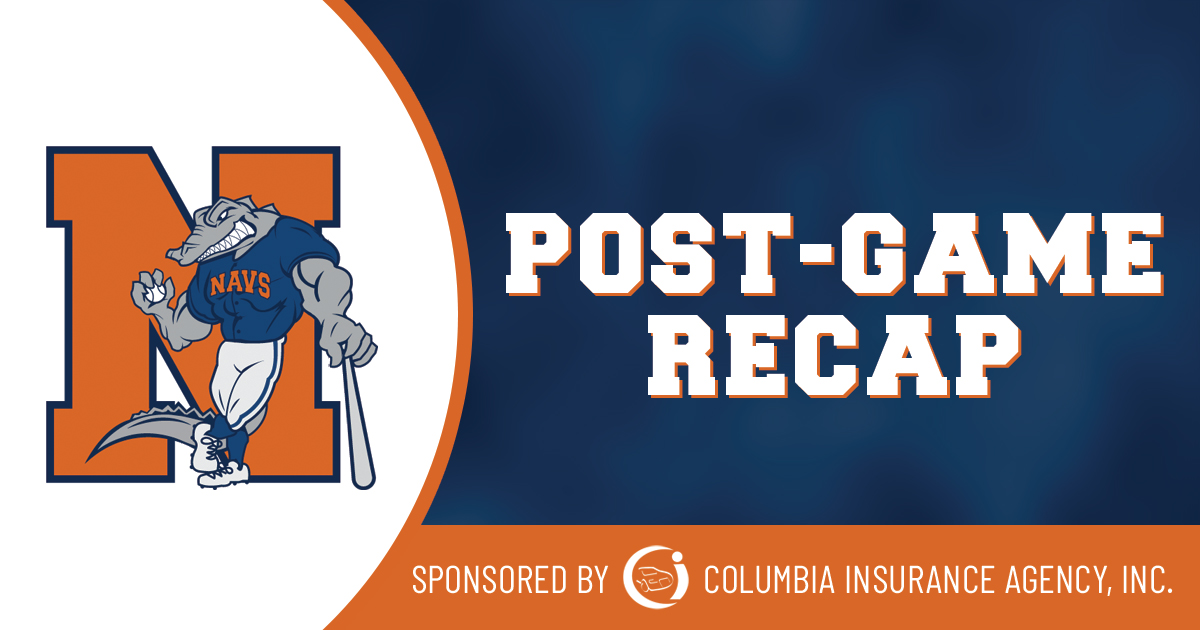 07/02/2020 8:04 PM
Our first postgame interview of the summer follows our first recap, of course. Hear from your @FuturesLeague Player of the Night, @BCBirdBall's own @SalFrelick! pic.twitter.com/sOdY7Qzz3H

— North Shore Navigators (@NSNavigators) July 3, 2020
By Joshua Kummins
NASHUA, N.H. -- The North Shore Navigators recorded all the offense they needed in the first inning and allowed just two total hits en route to a 4-1 win over the Nashua Silver Knights in Thursday night's Futures Collegiate Baseball League season opener at Historic Holman Stadium.
The season-opening win was North Shore's second in as many years and the first for new field manager Bob Macaluso.
Boston College center fielder Sal Frelick and catcher Peter Burns led North Shore's seven-hit attack with two hits and a run scored. Frelick also finished the game with two RBI in his return to the Navigators. Runners reached base in eight of the Navs' nine innings at the plate while four different players scored runs.
The visiting offense wasted little time starting up in the first inning as Frelick lined Nashua lefty Geoff Mosseau's (St. John's) first pitch off the base of the left field wall for a double. After right fielder Ben Malgeri (Northeastern) drew a walk, both runners tagged up on shortstop Cody Morissette's (Boston College) long fly ball to center and Frelick scampered home on a wild pitch to plate the Navs' first run of the season.
Silver Knight left fielder Jared Dupere (Northeastern) drilled a one-out homer out to right-center to knot the score in the bottom of the first. Navs starter and Swampscott native Gavin Sullivan (Stetson) allowed a pair of two-out baserunners after the long ball, but a grounder ended the opening frame with the score tied.
The Navs flipped the score back in their favor with a two-run second that began with left fielder Logan Bravo (Harvard) and Burns posting back-to-back singles. Second baseman Jonathan Luders (Seton Hall) bunted Burns ahead two batters later, and Frelick's hard single back up the middle gave North Shore a 3-1 lead.
North Shore's bullpen went to work following Sullivan's 1-2-3 second, dealing eight straight hitless and scoreless frames to close out the game. Sullivan, Saugus native Todd Tringale (Northern Essex CC), Cedric Gillette (Merrimack) and Griffin Green (Virginia Tech) all posted perfect innings.
The visitors capped the scoring with a quick run against Nashua reliever Michael Untracht (Iona) in the seventh. Malgeri led off the frame with a hard triple to right-center and scored on first baseman Alex Brickman's (Dayton) sacrifice fly two batters later.
Five of North Shore's first seven pitchers recorded a strikeout in the game. In the ninth, Marblehead native Beau Dana (Dickinson) recorded the first save of his second year with the team, fanning the last three batters he faced after a leadoff walk.
The Navs return to action after the Independence Day holiday on Sunday, July 5 when they travel to New Britain, Conn., to take on the Bees for the first time ever. First pitch is scheduled for 1:35 p.m.
Tickets for all games at Fraser Field are now on sale! Single-game tickets for all 19 home games are $5 for adults, $3 for seniors and veterans, and FREE for children ages 12 and under! Season passes admit two for $95. Visit nsnavs.com to purchase.