News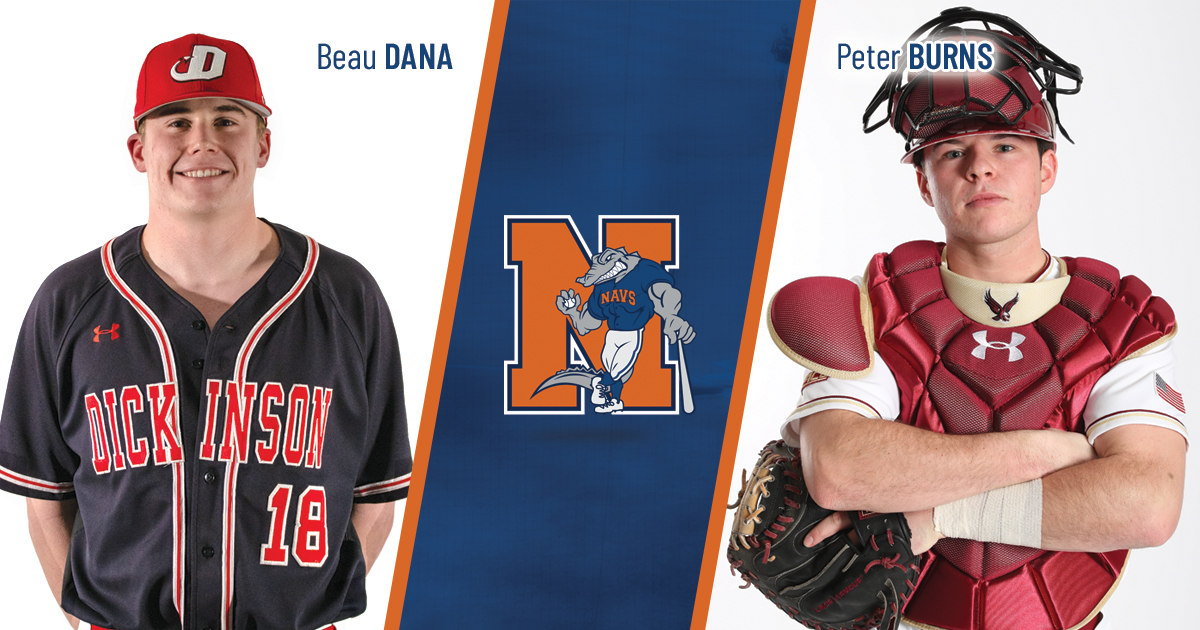 05/26/2020 8:14 AM
LYNN, Mass. -- The North Shore Navigators have signed two more Massachusetts natives to contracts for the upcoming 2020 season, including the sixth former Futures Collegiate Baseball League All-Star on the roster.
Reigning FCBL Relief Pitcher of the Year Beau Dana is the latest addition to the team's pitching staff, while Boston College catcher Peter Burns will join the Marblehead native and Dickinson College right-hander at Fraser Field this summer. President and General Manager Derek January made Tuesday's announcement.
Dana saved 13 of North Shore's 30 regular-season wins ― tying the single-season franchise record ― and two more in the playoffs, becoming the second-ever Navigator to earn FCBL Relief Pitcher of the Year honors. The former Marblehead Magician standout compiled a 1.40 ERA as he allowed just three earned runs and held opponents to a .211 batting average in 19.1 innings last summer. After starting his college career at Georgetown, the 6-foot-2, 200-pound righty ranked third in the Division 3 Centennial Conference with 24 strikeouts in 15 innings as a starter this spring.
Scouting Report: Hard-throwing RHP with dominating stuff … fastball can reach 96mph … good secondary pitches … battle-tested late-inning guy … fun to watch … MLB comp: Liam Hendriks.
Burns joins the Navs alongside a pair of former FCBL All-Stars and fellow BC sophomores Sal Frelick and infielder Cody Morissette. The 5-foot-9, 186-pound catcher from Reading drove in seven runs and scored nine more over the Eagles' 13 games while two home runs and five total extra-base hits helped him post a .936 OPS. The Austin Prep graduate reached base at a .317 clip and caught 13 runners stealing during his freshman season before a five-game summer stint with the Cape Cod League's Bourne Braves.
Scouting Report: Excellent defensive catcher … left-handed hitter with gap power … good catch-and-throw guy … MLB comp: Rich Gedman.
The Navs are now preparing for the 13th season of collegiate ball at Fraser Field and their ninth in the Futures League, which will begin on a date to be determined this summer. Stay up to date on the latest Navs news by visiting nsnavs.com and following us on Facebook, Twitter and Instagram.