News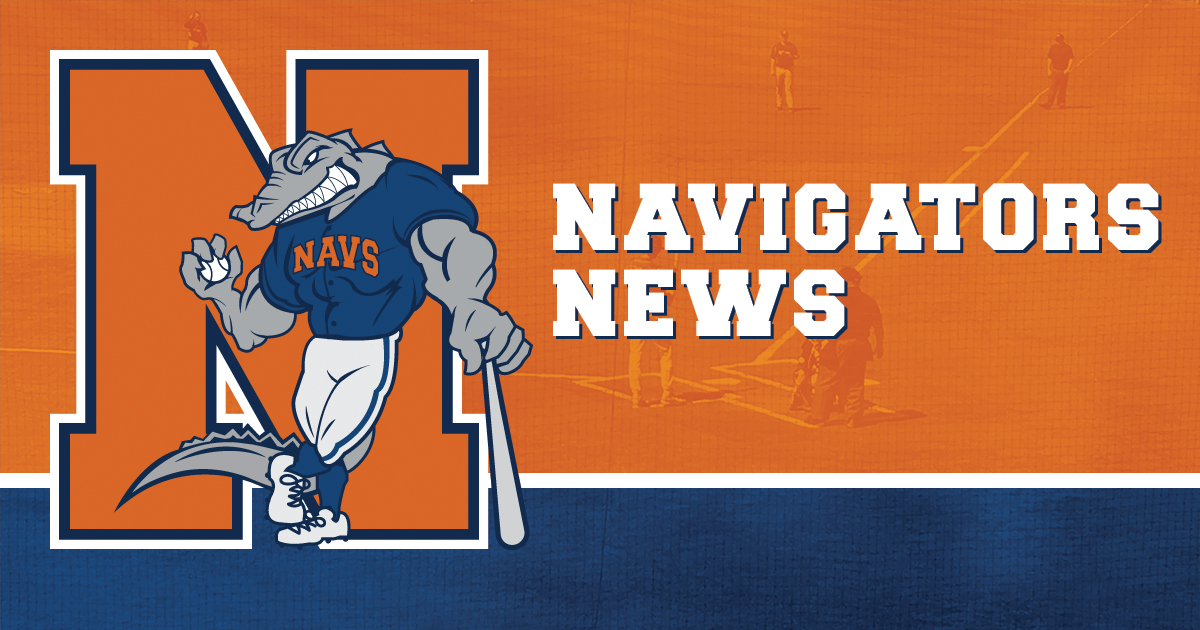 01/26/2020 8:24 PM
LYNN, Mass. -- The North Shore Navigators have added to their front office staff as another summer season at Fraser Field continues to inch closer, welcoming Lynn native Chris Holey as their new Director of Sales. President and General Manager Derek January made the announcement on Monday.
Holey will be responsible for sponsorships, advertising and group sales.
"Chris combines a solid sales background with a desire to be successful," said Navigators Executive Vice President Jeff January. "He is a former athlete and brings a competitive drive to the Navs sales force. We expect Chris to take our sponsorship, promotions and advertising efforts to new heights."
In addition to working for his hometown baseball team, Holey currently serves as an assistant manager at Beverly Municipal Federal Credit Union. He has increased loans by 14 percent and total assets by 13 percent, streamlined the collections process, implemented new technologies and improved both member and employee satisfaction while working in that role since 2017.
Holey is a graduate of Salem State University and Lynn English High School who grew up playing baseball for Wyoma Little League and Lynn Babe Ruth. He taught math at his high school alma mater for four years after completing his business management degree from Salem State in 2013 and also coached football (2011-13 and 2016-18) and track (2012-14) for the Bulldogs.
"I am very excited for this opportunity with the Navigators," Holey said. "I have been involved in athletics in the City of Lynn for years as both a player and coach, so to have the opportunity to continue that involvement means a lot."
For questions or inquiries regarding sponsorships, advertising and group outings with the Navigators, email Chris at [email protected].
President and General Manager Derek January also announced that Gus Baylow and Joshua Kummins will return to the Fraser Field press box for their third season with the Navigators in 2020.
The Navigators' popular public address announcer, Baylow is a senior at St. John's Prep and announces numerous sports at the Danvers school including football, basketball and baseball. He is the public address voice for Eagles teams and also provides play-by-play commentary on selected live streaming broadcasts. An announcer since he was eight years old, Baylow has also lent his booming voice to various athletic events in his hometown of Marblehead.
As Director of Media Relations, Kummins is responsible for writing and distributing press releases, game recaps and other written content via the Navigators' website and local media outlets, helps maintain the team's social media channels and serves as the primary communications contact. Kummins, who also writes for New England Baseball Journal, will aid the Futures Collegiate Baseball League as a whole in a similar role this year.
"The Navs are incredibly lucky to have Gus and Josh back for another season in our press box," Derek January said. "They were two of the first employees we wanted to make sure to lock up for the 2020 season."
"Gus' infectious voice and desire to get it right are an unmatched combination at his age. He has a big-time future in broadcasting and we'll all be watching him one day at the major league level. Josh is a tireless worker, an incredibly talented writer and a true perfectionist who always goes the extra mile."
The Navs are now preparing for the 13th season of collegiate ball at Fraser Field and their ninth in the Futures League. The 2020 opener is scheduled for Wednesday, May 27. Until then, stay up to date on the latest Navs news by visiting nsnavs.com and following us on Facebook, Twitter and Instagram.