News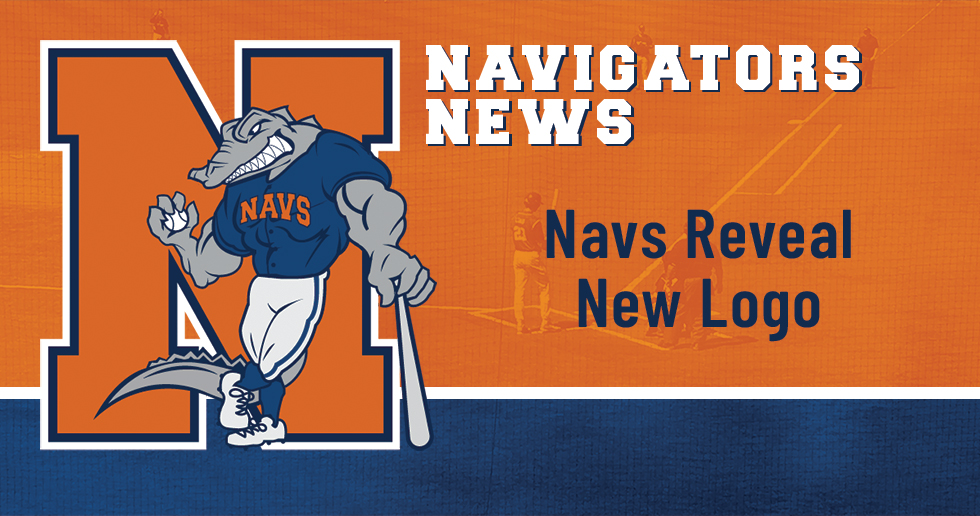 12/02/2019 10:06 AM
LYNN, Mass. -- Preparations for the 2020 season of North Shore Navigators baseball are well underway. On Monday, co-owner Derek January unveiled the team's new logos, ticket information and some other pertinent details for the 13th straight summer of collegiate baseball at Lynn's historic Fraser Field.
"We have been working very hard behind the scenes since we purchased the team in late September," said January. "The reception we've received as new owners from the community has been overwhelming, and we are looking forward to a great year ahead."
NEW LOGOS INTRODUCED
Saugus native Jeremy Tringale's logo featuring a gator ― like the team's popular mascot, Chomps ― emerged from a field of nearly 20 entries in a public contest that concluded last month. The logo also features a new orange-and-blue color scheme.
"The logo contest confirmed what we believed when we bought the team ― that the Navs have great fans all over the North Shore," said January. "The new logos and color scheme will bring a fresh look to a new start. When you see the navy and orange hats and shirts, you'll know the members of Navs Nation!"
In honor of submitting the winning logo design, Tringale will throw out the ceremonial first pitch prior to a game this summer and receive a prize pack including a four-pack of season tickets and new merchandise.
"I wanted to do something different and thought the gator is a fun and recognizable play on the Navigators' identity," said Tringale, who is a senior architecture major at UMass Amherst. "I think it provides new and refreshing imagery for the team's look. My goal was to create something clean and recognizable without going over the top and I think this design holds up."
A second logo featuring a compass and the new color scheme, reminiscent of the previous nautical look, will also be introduced. It was designed by the Navs' own Meli Abraham.
TICKETS ON SALE
The 2020 schedule was announced in late October, but tickets are now available for all games. The season opener is set for May 27 at 7 p.m. against the Westfield Starfires.
Single-game tickets are $8 for adults and $5 for children, seniors and military personnel. Season tickets cost $135 for adults, $95 for seniors and $90 for children and military. The popular family pass returns, admitting four people to every home game for $185. Seats for all games are general admission.
PROMOTIONS
Numerous promotional nights have already been booked, including four popular fireworks shows presented by Wayne Alarm. The summer's calendar also includes a special celebration in honor of Fraser Field's 80th birthday.
Mark your calendars for the dates below, and please stay tuned for more details about these and other events.
May 27 - Opening Night
May 29 - Fireworks!
June 4 - District 16 Little League Day
June 15 - School Day (11:05 a.m. first pitch)
June 18 - Fraser Field 80th Birthday
June 20 - Armed Forces Game / Fireworks!
June 23 - Craft Beer Festival
June 27 - First Night Game Anniversary / GE Night
July 4 - Fireworks!
July 19 - Fire/Police Softball Game
July 23 - Star Wars Night
July 31 - Fireworks!
"Our goal is to have a fun promotion at every game," January said. "We'll focus on local organizations and charities that are looking to raise funds. We have exciting plans for next summer and look forward to announcing our Opening Night festivities and other promotions going forward."
Stay up to date on the latest Navs news by visiting nsnavs.com and following us on Facebook, Twitter and Instagram. In addition, merchandise featuring the new Navigators logos will be available soon in a new online team store.
Contact Derek January via email ([email protected]) about sponsorship opportunities, ticket inquiries and any other questions about all things Navs.