News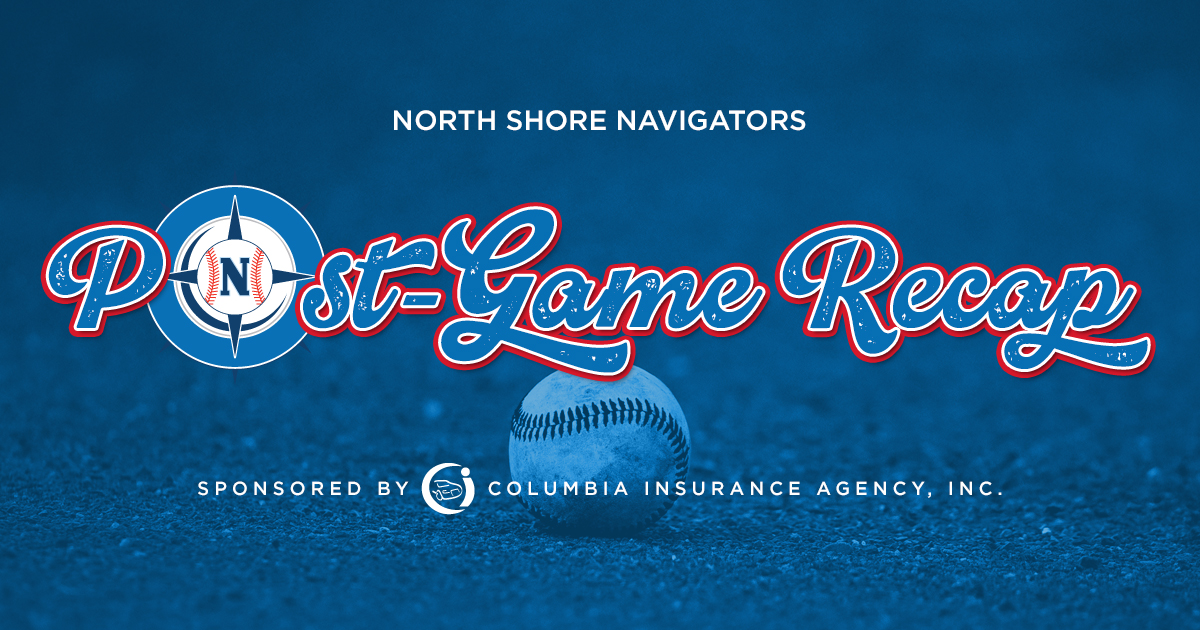 06/06/2019 7:47 PM
LYNN, Mass. -- The North Shore Navigators maintained their place atop of the Futures Collegiate Baseball League with a 7-4 victory over the Pittsfield Suns Thursday evening at Fraser Field. With the win, the Navigators improve to 5-2 while the Suns drop to 4-4.

Swampscott native catcher Louis Olivieri (Central Alabama CC) provided the game-winning hit in the form of a three-run home run to left field in the eighth inning. Olivieri's first homer of the summer provided the difference, but second baseman Andrew Olszak (Southern Maine) led the offense with a 3-for-4 performance that included a double and two runs scored. Third baseman Tyler MacGregor (Columbia) also continued his hot hitting, going 2-for-4 with a run scored.

After Navs starter Cedric Gillette (Merrimack) worked out of a bases-loaded jam in the first inning, the Navs got the scoring started in their first trip to the plate. Right fielder Ben Malgeri's (Holy Cross) RBI single with runners on first and second gave North Shore an early 1-0 lead before left fielder Dominic Freeberger (UNC Asheville) doubled it with a sacrifice fly.

The Suns got both runs right back in a second inning that was highlighted by designated hitter Matt Malcom's (Eastern Connecticut State) RBI single.

North Shore regained the lead in the bottom of the third when Malgeri singled home the Danvers native Olszak, whose double came earlier in the inning. Like MacGregor, Malgeri finished the game 2-for-3 while scoring a run and driving in two more. After tying the game in the top of fifth, Pittsfield added a single marker in the top of the seventh to take a 4-3 lead.

The score stayed that way until the bottom of the eighth. After the Navs tied the game as Malgeri came home on a wild pitch, Olivieri took a 2-0 offering deep for the three winning runs.

Marblehead's Beau Dana (Dickinson) retired the side in the ninth to earn his league-leading third save of the season. After Jake Zoller (Wofford) threw 4.1 innings of three-hit ball in relief of Gillette, Hunter Wilichoski (Northern Essex CC) improved to 3-0 after retiring all five batters he faced.

The Navigators will complete the back half of this home-and-home series tomorrow as they travel to Pittsfield. First pitch from historic Wahconah Park is set for 6:30 p.m.