News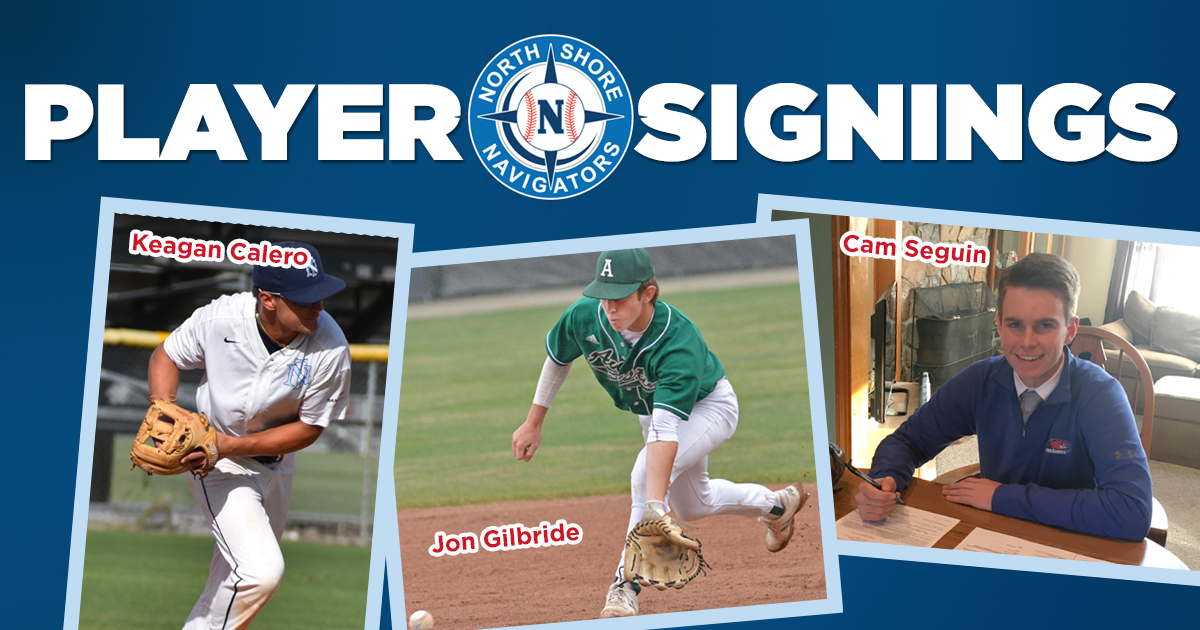 05/26/2019 5:40 AM
LYNN, Mass. -- The North Shore Navigators will continue a long-standing Futures Collegiate Baseball League tradition this summer, welcoming three more of New England's rising college prospects to the roster. After playing at Fraser Field, all three ― Spaulding (N.H.) High School's Keagan Calero, and Austin Prep's Jon Gilbride and Cam Seguin ― will make the short trip to UMass Lowell together to begin their collegiate careers.
"The Navigators have had some great talent join the team as rising freshmen and these three UMass Lowell-bound players are no different," Director of Player Procurement Joe Gill said. "I know that Keagan, Jon, and Cam will benefit from their experience in the Futures League as they ready for college while contributing our team's goal of winning a championship this season. We're excited to have them."
One of New Hampshire's top high school athletes, Calero has been a four-year varsity starter in both baseball and basketball at Spaulding. The Rochester, N.H., native entered his senior season as a two-time First Team All-State shortstop and Perfect Game Underclass All-American. Calero was also the top-ranked player in this year's New Hampshire senior class and earned Most Valuable Player honors on American Legion state champion teams.
Beverly's Gilbride and Woburn's Seguin were on the field as juniors a year ago when Austin Prep captured its first-ever Division 3 state title and the duo of captains has been instrumental in the team's success again. The two future Navs have helped the Cougars to a 16-1 start this spring.
Gilbride has a .325 average and .521 on-base percentage with eight extra-base hits and 25 runs scored. After pitching a complete game that led Austin Prep to last spring's title, the southpaw Seguin has been brilliant on the mound, going 4-1 with two saves while allowing just six earned runs and striking out 56 over 43 innings of work. Segun has 20 career wins for the Cougars.
The Navs kick off their 2019 season this Thursday, May 30 at Brockton. Following back-to-back games on the road, the team's Fraser Field debut is set for Saturday, June 1 at 6 p.m. against the Nashua Silver Knights.