News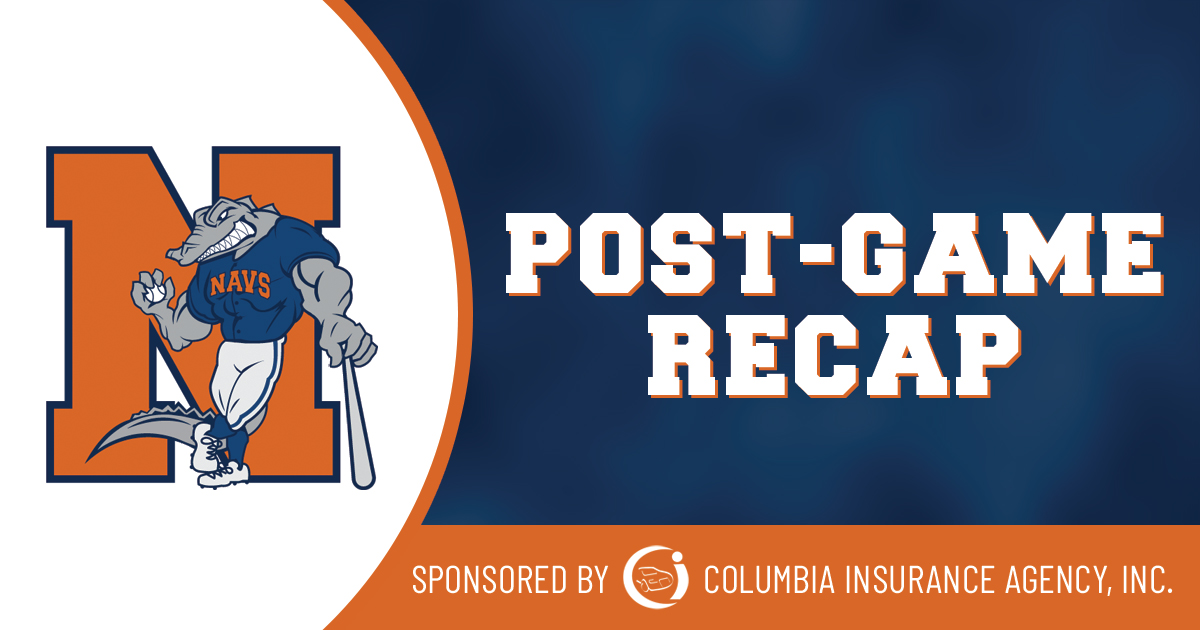 07/26/2022 10:59 PM
NORWICH, Conn. -- The North Shore Navigators struck early and often in their 8-2 win over the Mystic Schooners in Tuesday night's New England Collegiate Baseball League (NECBL) action at Dodd Stadium. This win capped off the Navigators' regular-season series with their Coastal Division foe and marked their fourth in the last five games overall.
It all started with Graham Jeffries (Salve Regina) for North Shore who tossed seven scoreless, one-hit innings. Jeffries faced the minimum in five of his seven frames and mixed in seven strikeouts against just one walk.
On a night where every Navs starter notched at least one base hit, nobody stood out quite like Jake Gustin (Bryant). The second baseman went 4-for-6, blasting two doubles, a triple and a single. The Navs had a 12-2 hits advantage in the game.
Leadoff-hitting shortstop Jonathan Luders (Seton Hall) scored three runs, while first baseman Nathan Blasick (West Virginia) and right fielder Stan DeMartinis (Bryant) joined Gustin in notching extra-base hits with a double apiece.
After a quick first inning, North Shore erupted for five runs in the second thanks to hits from Blasick, Gustin and third baseman Jack Penney (Notre Dame) on top of three walks and a hit batter. Penney brought home two of those runs with a two-out single off Mystic starter Hector Alejandro (UConn).
North Shore didn't look back from that point, carrying the lead for the rest of the way while tacking on three more runs throughout the game. Center fielder Justin Cassella (Elon) drove home a fourth-inning run after Luders reached on an error, advanced on a wild pitch and moved 90 feet away on Gustin's ground ball.
The Navs added two runs in the eighth on Gustin's second double and a base hit by designated hitter Connor Bertsch (Dartmouth).
Once Jeffries finished off his final frame, Nate Espelin (Dayton) completed a 1-2-3 inning on just five pitches and Max Tarlin (Endicott) closed out the game. Mystic scored two runs (one earned) in the ninth inning as the visitors were just two outs away from completing the shutout.
While the Navs are eliminated from NECBL playoff contention, the team will look to continue its recent run as a divisional road trip continues with Wednesday's trip to face the Newport Gulls at Cardines Field. First pitch is set for 6:35 p.m.