News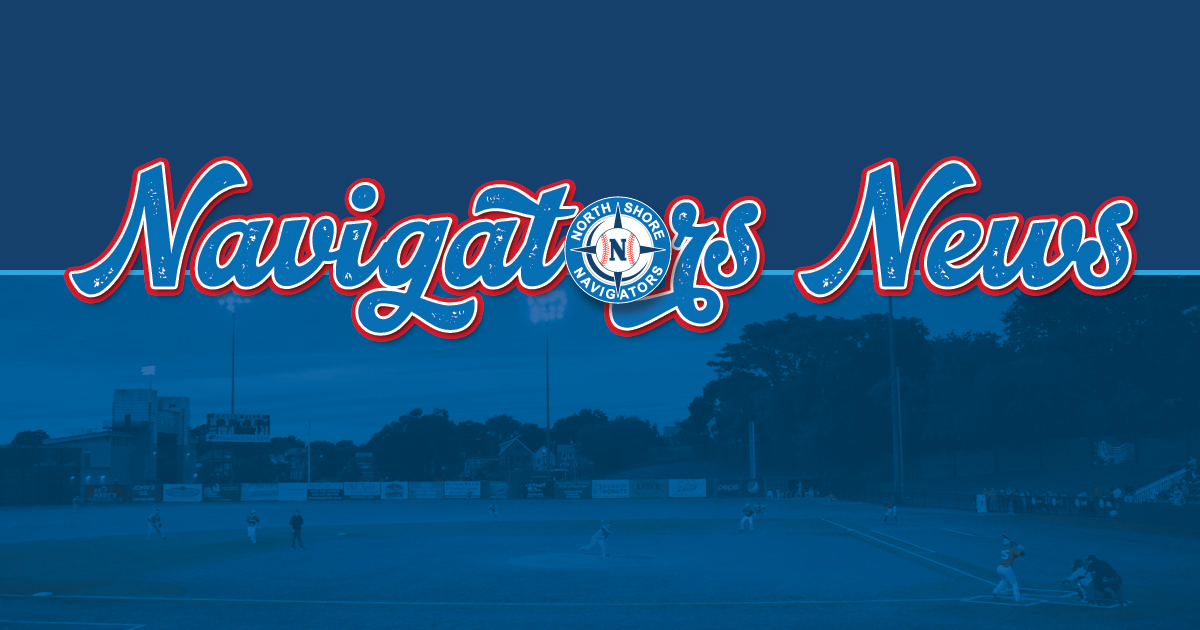 06/02/2018 10:44 AM
HOME OPENER
▪ The North Shore Navigators make their Fraser Field season debut on this Saturday night as they play host to the Worcester Bravehearts. The home-opening first pitch is set for 6 p.m.
CATCHING UP ON THE NAVS
▪ The Navigators are still looking for their first win of the Futures Collegiate Baseball League season after falling last night in Nashua, 8-7. North Shore dropped its Thursday night opener at Martha's Vineyard, 8-1.
▪ Oddly enough, the Navigators out-hit the opposition in both contests. They recorded multiple hits in three different innings and 11 total in the game last night, but could not completely take advantage of six Nashua errors.
▪ Danvers native shortstop Andrew Olszak (Southern Maine) went 4-for-5 with a run scored and an RBI in last night's game at Historic Holman Stadium, helping the Navigators take a 3-0 lead in the first inning.
▪ North Shore carried a lead into the late innings, but the hosts scored four times in the seventh to earn their first win of the season.
▪ Outfielder Jeff Mejia reached base three times last night and has three hits in two games. His UMass Lowell teammate, pitcher Matt O'Connor, and pitcher Corey Imbriano (Northern Essex C.C.) are also returnees from last summer.
▪ Third baseman Elias Varinos (Tufts) and Marblehead native catcher Harrison Engstrom (Cochise) each had two hits on Thursday, while Brock Riley (Salem State) pitched two scoreless innings out of the bullpen.
ON THE MOUND TONIGHT
▪ First-year Navs manager Todd Alford is expected to give the ball to a pair of locals – Marblehead's Garret Keough (Holy Cross) and Rockport's Danny Ryan (Northeastern) – during tonight's game.
▪ Keough made 14 appearances for the Crusaders, striking out 29 batters in 30.2 innings of work as a freshman.
▪ Ryan was a rookie on a Northeastern team that claimed an NCAA at-large bid.
FOUR HITS
▪ Olszak became the first Navigator to record a four-hit game this season and since former two-year Navs Nick Falkson (Tufts) and Joey Pena (St. Thomas Aquinas) both reached that mark in a 12-1 win at Seacoast on June 23, 2017. No other players recorded four hits in a game during all of last summer.
SCOUTING THE BRAVEHEARTS
▪ Worcester, which has played for the FCBL championship in each of its first four seasons of existence, is 1-1 on the young summer.
▪ First baseman Mack Cheli (Chapman) is 3-for-8 with two runs scored and three RBI through two games. He doubled and homered in Wednesday's season- opening, 13-2 win over Nashua.
▪ The Bravehearts pitching staff has allowed just three earned runs and five total through two games. Jared Freilich (Polk State) is tonight's scheduled starter.
ON DECK
▪ Before returning to Fraser Field to host Brockton for the first time this season, the Navigators will hit the road for a Sunday afternoon doubleheader against the Bristol Blues at Muzzy Field. First pitch in Connecticut is slated for 3 p.m.